Many shops in Jersey have opened their doors to customers for the first time in six weeks and as changes have been made to the town centre to keep people safe.
Non-essential shops were shut on Christmas Eve because of soaring coronavirus case numbers.
They were due to re-open a week ago, but that was halted because of a cluster of Covid-19 cases in the retail supply chain.
The number of known active cases of coronavirus in Jersey is now 98.
A host of safety measures are in place in St Helier for today's reopening.
Some bins and benches have been removed to create more space for social distancing.
Signs are out telling shoppers to 'keep left' and stay two metres away from others. Plus, they are being advised to keep masks on when moving between shops.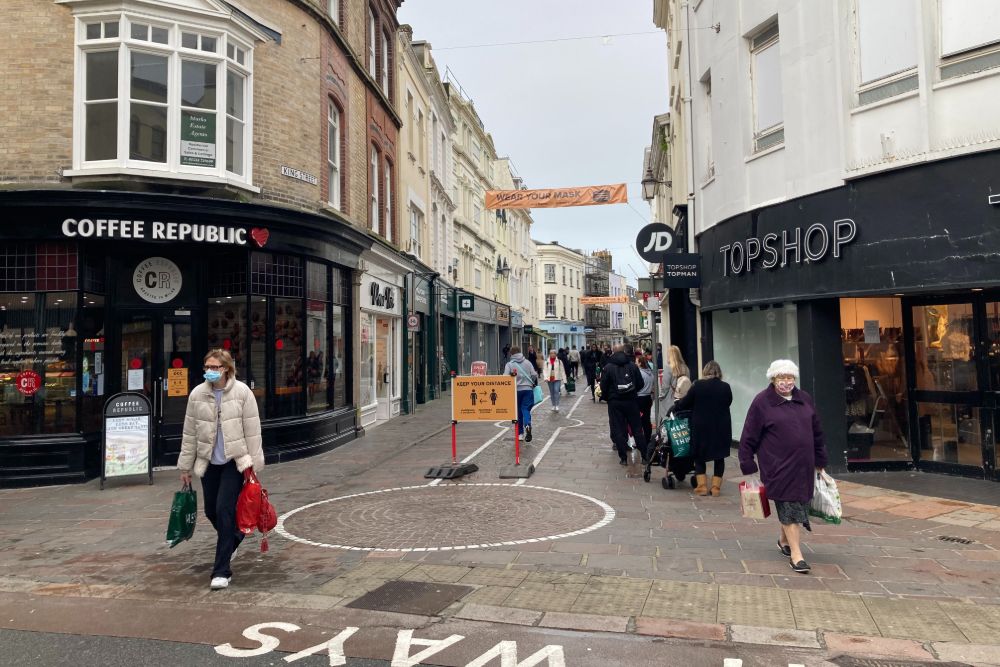 Retailers have been given a 'safe opening checklist'. Advice includes cleaning touch points regularly and limiting customer numbers, as well as ensuring no staff with Covid symptoms come to work.
A Covid support team has been formed to give advice to businesses and explain what will happen if any cases are found in the workplace.
"This team has been established to help retailers provide a safe shopping experience for Islanders. We have liaised with the industry and will
now be visiting all retail outlets to offer our support. Retailers will be able to book a visit from the team, who will explain the mitigations shops should have in place to keep shoppers safe, and the process they must follow if there is a confirmed case." -Team Leader, Paul Stirzaker
There will also be extra police patrols through town.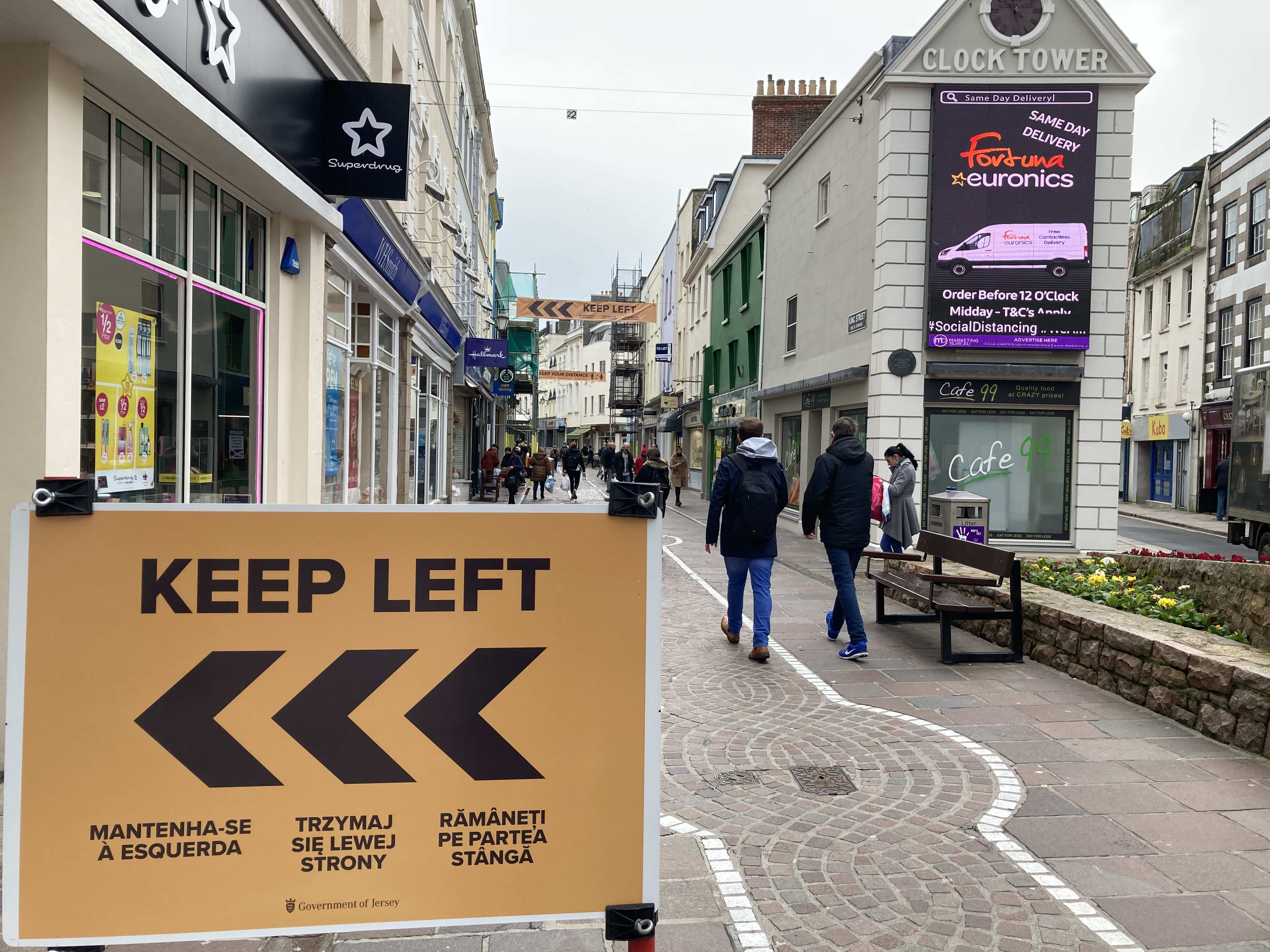 Channel 103 spoke to these islanders who returned to the high street today.
"Everyone seems to be doing a pretty good job to be honest with you, everyone is being cleanly.
"I've looked forward to it, seeing people basically!
"I just wish that people could read the signs and stick to the left, but people are just coming down the middle of the precinct.
"I was looking forward to the shops being open, you can tell town is a lot busier, but I'm still a bit nervous.
"I'm really pleased for the shops and as long as everyone is safe, I think it's a great thing to do."
"I'm very happy. I can't stand the thought of nothing being open all the time. It's great."
The reopening is a long-awaited and welcome boost for both large commercial retailers and small independent shopkeepers, but also for the charity sector.
Steve Pearce from Acorn, which will resume trading this weekend after renovations are complete, says the team has been really looking forward to getting back to work:
"We're constantly in communication with staff and they are just itching to get back to work. They enjoy the work they are doing and the interaction with customers. It is the social aspect - people are missing that human contact. It will be so nice to get the team back together and I know they are looking forward to welcoming our customers back through the door - albeit socially distanced and masked up."
If the test positivity rate remains low, close contact services - such as hairdressers and other beauty services - will reopen on 10 February.