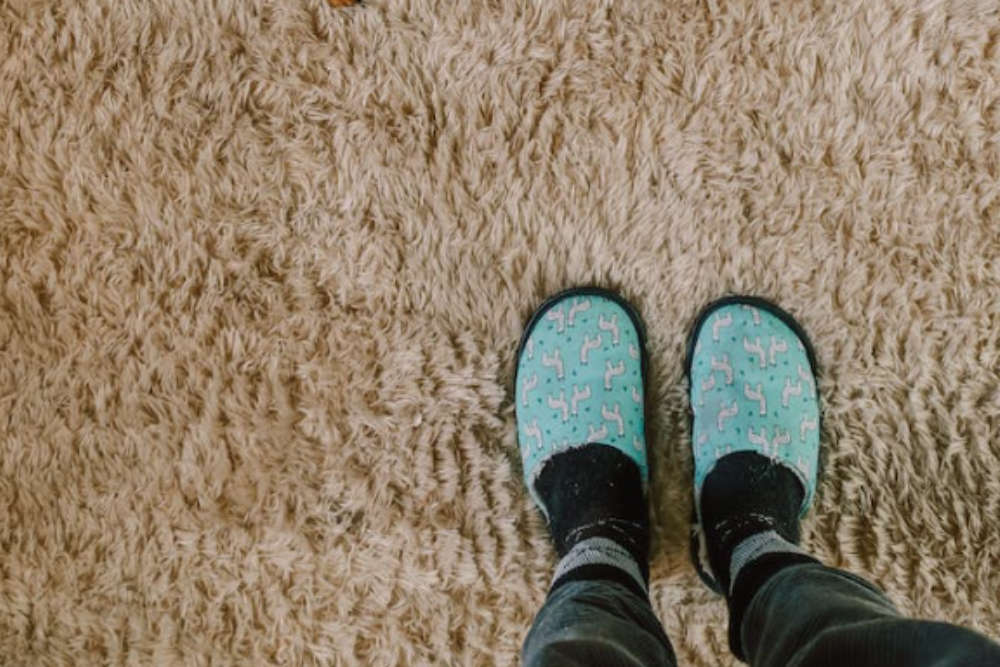 Deputy Rob Ward wants to see changes to Andium Homes' rules to supply and reuse carpets for tenants.
The Reform Jersey politician is bringing a States vote, asking that tenants are given government, instead of loans, to carpet their homes.
Andium properties are not let with carpet or furniture, but people who're on Income Support can apply for loans to help with the costs.
People who live in social housing are also not allowed to lay hardwood floorings or laminate unless their home is a house or ground-floor apartment.
Deputy Rob Ward thinks flooring should be standard in all Andium houses.
"They should be providing homes of a reasonable quality. In private rentals they may take a deposit, but they are fully-furnished."
To say that carpeted homes are furnished? I don't think that actually fits and so therefore we should look at doing this, and this is something that we can do quickly and simply."
I have lodged this proposition today the end the damaging process of loans for carpets and to stop removal of perfectly good carpets from homes. pic.twitter.com/DcYhqttPWJ

— 🌈Deputy Rob Ward (Reform Jersey)🌈 (@deputyrobward) May 23, 2023
The deputy's proposition asks initially that loans are replaced with grants, and that any outstanding repayments are written off.
It was revealed earlier this month that an estimated 114 Andium tenants are currently repaying around £108,000 of borrowing, though that could also include loans for white goods such a fridges and washing machines.
Charities have spoken of some tenants living with concrete floors and asking for rugs to avoid taking a loan for carpets.
Deputy Ward says it is pushing some people further into debt.
"The actual cost of these loans a year is around £80,000. That £80k is a very minimal amount to Andium - about 0.16% of its income. But it is definitely significant to those who are on Income Support."
The St Helier Central deputy is also calling for carpets to be cleaned and reused if they are in good condition after a tenant moves out of a property.
"It would mean people not living with bare floors or having to get themselves in debt they can ill-afford simply to carpet their floors."
Last June, an Freedom of Information revealed the amounts loaned to islanders who claim income support to pay for carpets between 2016-2021:
2016 - £80,303.07
2017 - £73,398.97
2018 - £92,584.91
2019 - £75,647.45
2020 - £97,406.24
2021 - £88,667.90
Those who have loans have it deducted from their ongoing weekly income support benefit and held on their individual record.