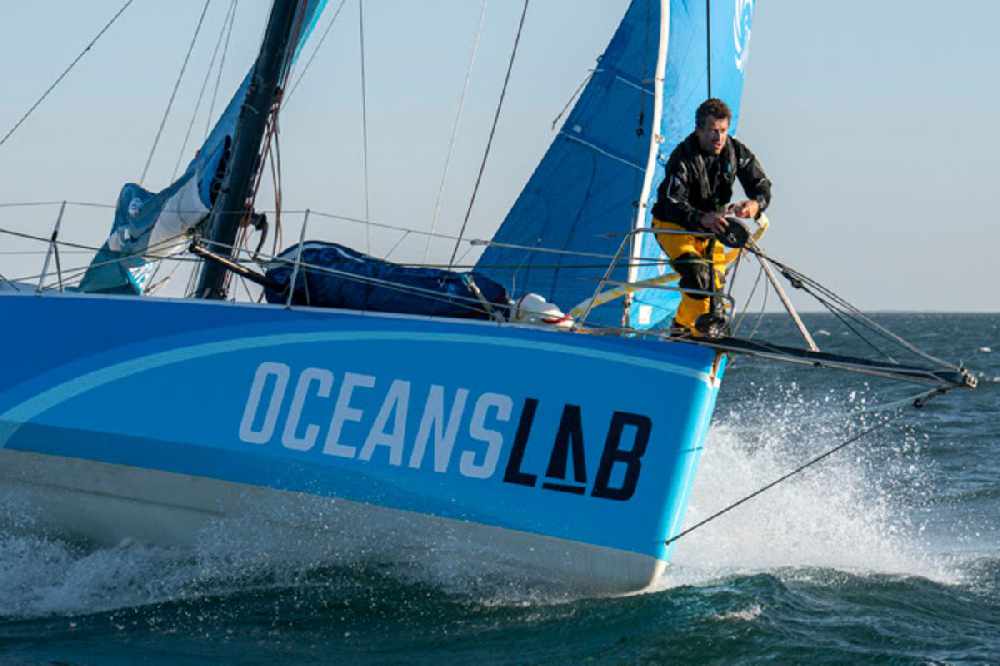 Credit: Olivier Blanchet Photographie
Double world record holder Jersey's Phil Sharp will be aiming for a third when he tries to break the world sailing speed record around the Isle of Wight.
He'll be aboard his new electric zero-emissions vessel 'OceansLab' when weather permits - he's hoping he'll be able to start this weekend.
The current record is 6 hours, 29 minutes and 32 seconds set by skipper Alex Alley in 2017.
Phil thinks he can do it much faster.
"It's really a very short and very intense sprint, I think it will be very adrenaline-packed. I'm hoping to try and complete the record in less than five hours which would give me an average speed of more than 10 knots.
"I've also got a choice of which way around the island I can go. It's going to be very interesting to see what the best window is and try and attempt this for the best time."
He's already smashed the Cross Channel World and Round Britain World records.
Whilst hoping to set a new target, Phil is also hoping to draw attention to the dangerous levels of air pollution around major ports and sea routes in the UK.
Jersey has set an ambitious target to reach carbon-neutrality by 2030. A report on how the island will aim to achieve this is expected early next year.
"The positive news is that the shipping industry now has regulation to significantly reduce the sulphur emissions of ships from 2020, and there are some key players in the sector trying to accelerate change.
"However, this doesn't limit continued high levels of NOx and CO2 emissions close to the coast and particularly in port when ships are burning several tonnes of fossil fuels every hour - just to power their onboard systems. Effectively they are like mini floating cities." - Phil Sharp
The States Assembly was due to debate an amendment to the government plan from Senator Kristina Moore to give £350,000 in sponsorship to OceansLab, but withdrew it following a promise of support in this area from Deputy Chief Minister Senator Lyndon Farnham.
Phil says wider thinking is needed.
"It's very important to consider that all our goods travel over the water to get to and from Jersey. Although maybe some thought has been given to how we can decarbonise Jersey directly here, we also need to think about everything that arrives by ship."
A Code Amber has been announced for a favourable weather window over the weekend and it's hoped the race can start on Sunday morning (1st Dec).