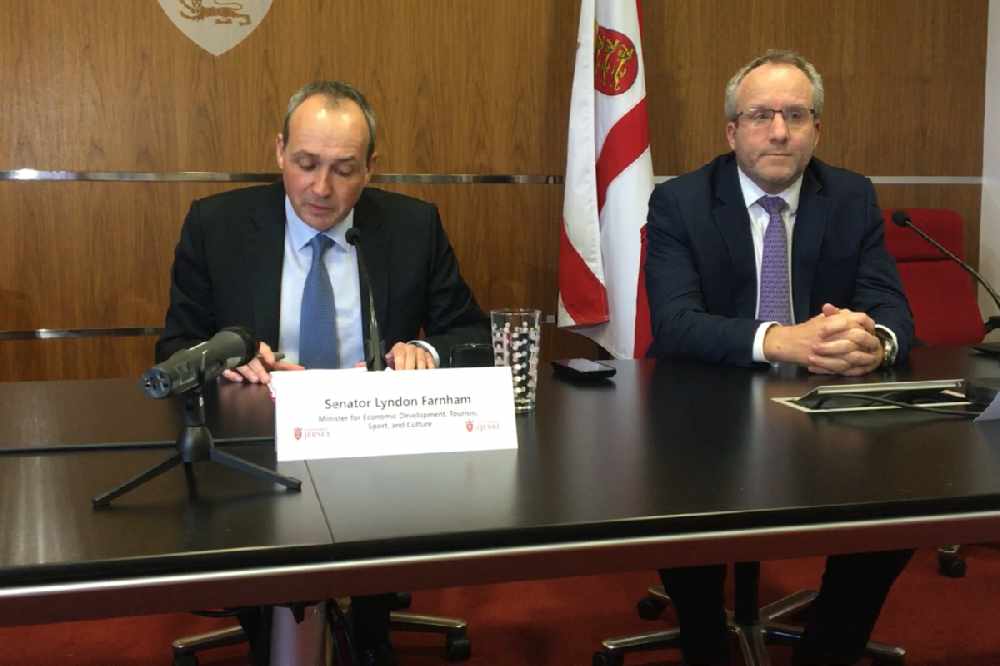 Jersey's Chamber of Commerce says we are on the edge of state of emergency for the island's economy.
It has welcomed a £180 million support package for businesses, but is urging the government not to delay implementing them.
They're not due to be debated in the island's parliament for another six days, but Chamber says some firms could fail in that time.
"Firstly, we wish to thank Senator Farnham for quantifying the critical nature of the situation facing our island and economy and his commitment to supporting business and not see any fail. He has announced a significant package of economic support, although it has already been identified that much more will be needed. The message that is coming very clearly from our members and non-members is that the crisis is here, right now and is unprecedented in scope. For many, a business loan scheme that won't be debated in the States Assembly until next week, and as yet has no detail about how vulnerable businesses can access money now, means that otherwise viable businesses will fail and jobs will be lost by six more days of wait. For the Government this means no GST, no Social Security and a major impact on future tax receipts. For our community, friends and families it means worry, stress and hardship.
Our members are urging that the measures are implemented without delay and additional, bold, courageous measures are considered and implemented rapidly. Keeping the lights on for local businesses, big and small, will be far more cost-effective than
having large numbers unemployed and needing to develop a long-term recovery package." - President Jennifer Carnegie
Chamber says additional measures should include a break in the retail tax, increasing benefits to workers who are asked to take periods of unpaid leave, immediate grants and a relaxation of the licensing laws to allow businesses to be able to share staff.
Jennifer Carnegie says that could allow, for example, hotel workers to be redeployed to supermarkets.
Economic Minister Sen Lyndon Farnham says he has asked officials to look at lifting the restrictions on workers who have been in the island for less than five years 'so they can work between sectors and help to fill gaps."