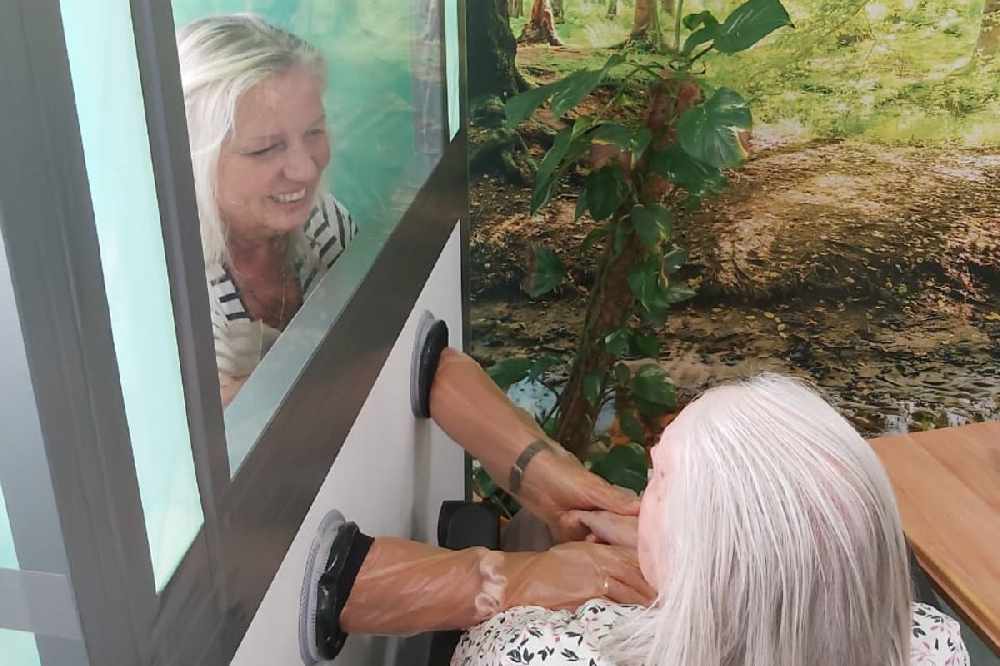 Families visiting relatives at a Jersey care home have been able to hold their hands thanks to specially-made sealed booth.
The Perspex cubicle includes armholes with seals that gloved hands can go through.
It was the brainchild of Cheval Roc's Manager Chantal Ballingal, who wanted a way residents could have human contact with loved ones while complying with coronavirus distancing rules.
She enlisted her husband and the home's handyman to construct the phone-booth style box.
Visitors don't have to wear a mask in the sealed booth, enabling elderly residents to better-recognises loved ones and see their facial expressions.
Chantal says she was determined to find a solution after being left upset that a resident of the home had been unable to be comforted by her daughter.
"It's been absolutely fantastic. We've had tears of joy this week and comments like I haven't touched mum for over three months. It's been really lovely."
She got the inspiration online and then set to work building the booth.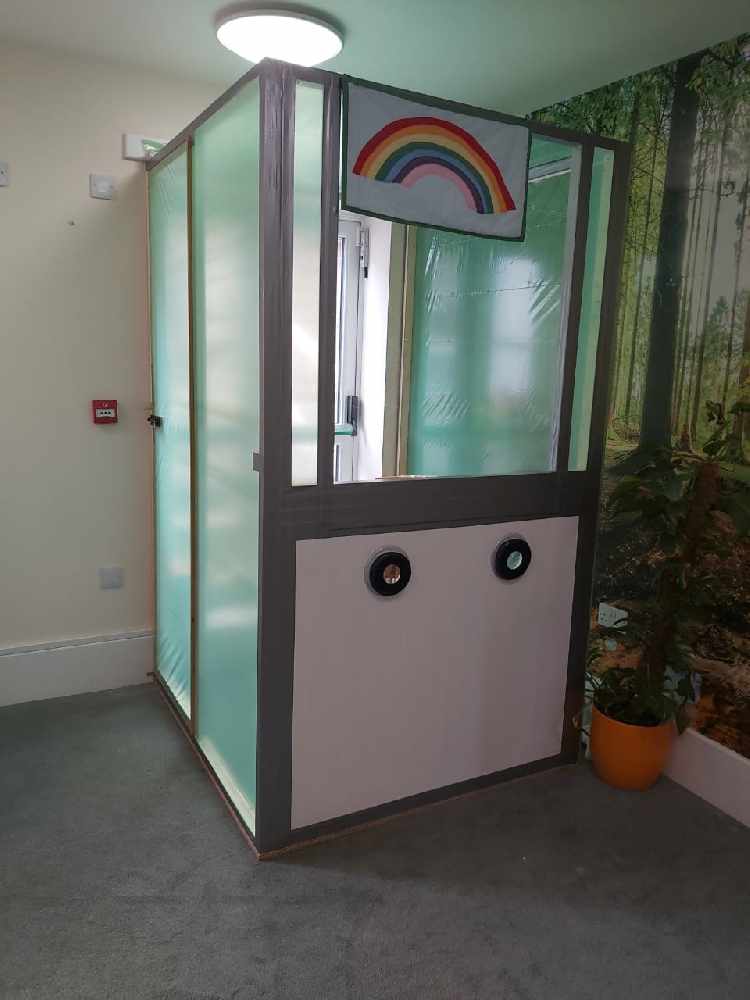 "We were thrilled when Chantal came up with her idea, as we recognise it can be difficult for families to spend precious time together given the current social distancing rules so we really wanted to help. The reaction we have received in the few days that the booth has been in use has been fantastic." - Nick Bettany, CEO of LV Care Group.
Relatives on pre-arranged visits enter the home through an outside door and are seated in the booth so they are not kept outside.
They wear full length, disposable, vet gloves, place their arms in the armholes and can hold hands with the resident family member and speak in private.
The correct procedures for social distancing and hygiene are strictly adhered to so once the visitor has left, all surfaces are wiped down on both sides of the booth. The new facility was approved by States Infection Control prior to being deployed.
The group is looking into installing similar facilities at its other homes in the island. Visitor appointments are also possible in the garden, observing social distancing.