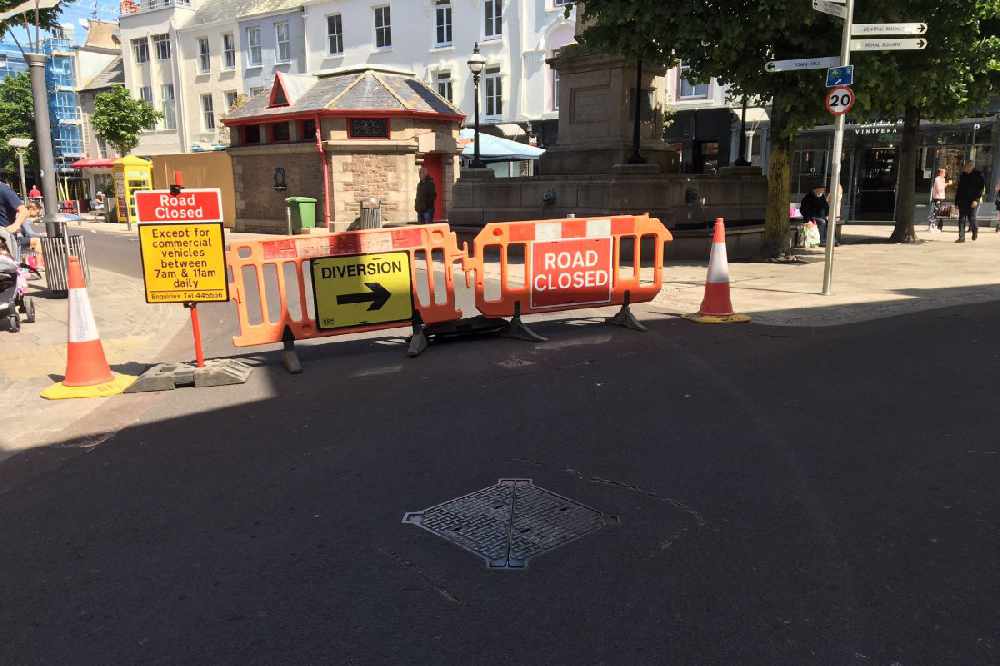 The Chamber of Commerce has called for Broad Street to reopen to traffic immediately.
It's been closed to vehicles daily between 7am and 11pm since 23 May, which the Infrastructure Minister said at the time was aimed at allowing more space for Al Fresco dining and for pedestrians to practice physical distancing.
However the Chamber says now that distancing has moved down to one metre and people can go into bars, restaurants and cafes, it makes little sense to keep the road closed.
It's claimed that after months of appealing for information, neither the Health Minister nor Medical Officer of Health has recommended its closure.
Chamber Retail and Supply Chair Daphne East says it's been very detrimental to the sales of several businesses in the area.
"People haven't been passing their premises and understood that they're open and therefore we've seen football drop in that area and sales decline rapidly.
"There are certain businesses around the area who potentially cant get people with vulnerabilities or disabilities into the area because the bus and the disabled parking has gone.
"It's been very tough on these businesses and they are very vocal about it.
"I think what we need to do in these times because its been so difficult for every businesses is to support them as much as we can and I think the ridiculous element of Broad Street still being closed is that it's not beneficial to any business whatsoever."
The Broad Street bus stop has been suspended since the road closure and the disabled parking bays were moved to Dumaresq Street.
A petition to reopen the road to traffic has reached more than 1200 signatures, which means the Infrastructure Minister has to officially respond. He is yet to do so.
Vice President of the Jersey Chamber of Commerce, John Shenton, claims that its been a 'long-held political wish of some to have Broad Street pedestrianised'.
"It does appear that the (Infrastructure) Minister is using COVID-19, to close a particular road, citing 'health risks' when no other roads are closed and neither STAC nor the Health Minister have requested it."
The Chamber has also asked that any future decisions to close Broad Street only happen as a result of a 'transparent, timely and consultative process involving the businesses and users of this route'.