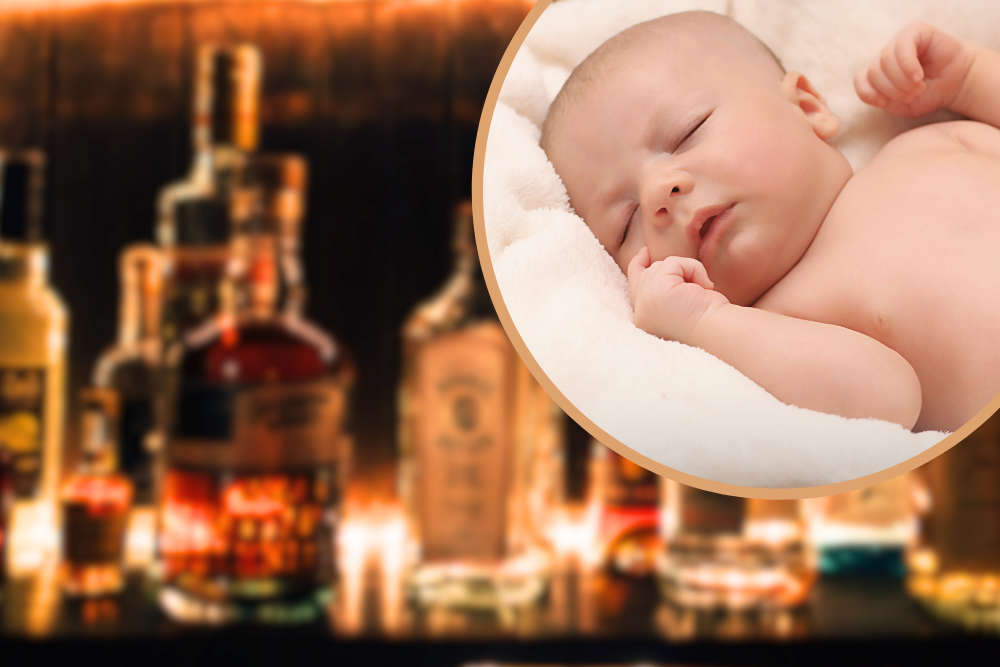 Jersey's government's being asked to do more to support children who are suffering as a result of being exposed to alcohol before birth.
There are calls for the government to start working towards creating more awareness around the effects drinking alcohol in pregnancy can have on children.
Currently, the island has no way of diagnosing disorders related to drinking whilst pregnant, the nearest centre is in Surrey.
Andy runs a Jersey FASD Facebook group for parents in the island and has a son with Foetal Alcohol Spectrum Disorder.
"There's no information anywhere, social workers don't know what FASD is, my GP didn't know what FASD is, teachers don't know what FASD is."
"I've actually been accused of bad parenting because people don't understand."
Foetal Alcohol Spectrum Disorder is one of the many effects drinking any quantity of alcohol can have at the pre-natal stages of a child's life.
The disorder causes severe behavioural issues in later life if undiagnosed, in 10% of cases it can have a physical effect on children.
Children who suffer from FASD may have a smooth philtrum, part of the skin between the mouth and nose.
The other 90% may struggle with learning difficulties like autism, ADHD and more than 428 co-occurring conditions related to FASD.
Andy says they will find it especially difficult to regulate their emotions if undiagnosed, as well as language delays.
"My son didn't start talking until he was around two and a half, three years old."
In some UK cases, parents have reported having to hide from their children in locked rooms.
"The intensity of the emotional dysregulation is so extreme they can put themselves and their carers in danger."
Children are also more likely to self-inflict harm due to their heightened fight-or-flight responses.
They are also 19 times more likely to be imprisoned if help is not given.
Andy wants a multifaceted and multi-pronged approach to tackling FASD and alcohol consumption in pregnancy.
"Social workers who are supposed to be supporting children haven't even heard of FASD NICE Quality Standards."
"We need the awareness of the dangers of alcohol consumption during pregnancy, we need the testing, but then we need the training of all professionals in Jersey."
"I haven't met a single professional in Jersey that knows about FASD."
In a scrutiny hearing last week, the Children's Minister, Inna Gardiner, told the panel that a neurodevelopment service would include screenings for FASD.
It comes after she was asked for more information about what work is being done for children exposed to alcohol before birth.
The Public Health Department is also looking into Foetal Alcohol Spectrum Disorder.
Alongside the new drive for information from government departments, Jersey Maternity Voices has launched a survey to gather more information.
Women are being asked to anonymously fill out the survey about the information they were given about drinking during pregnancy and if they did drink.
The results from the survey will go towards helping health services provide better information for parents.
Andy says there are a lot of mixed messages concerning drinking during pregnancy.
"People tend to think 'yeah, it's okay to have the occasional glass of wine or the occasional beer', but the reality is even just one glass of alcohol can cause damage to the central nervous system."
"Just one glass."
He says sometimes people do not know they are pregnant and continue drinking like they are not, between weeks two and eight alcohol can cause changes to facial features.