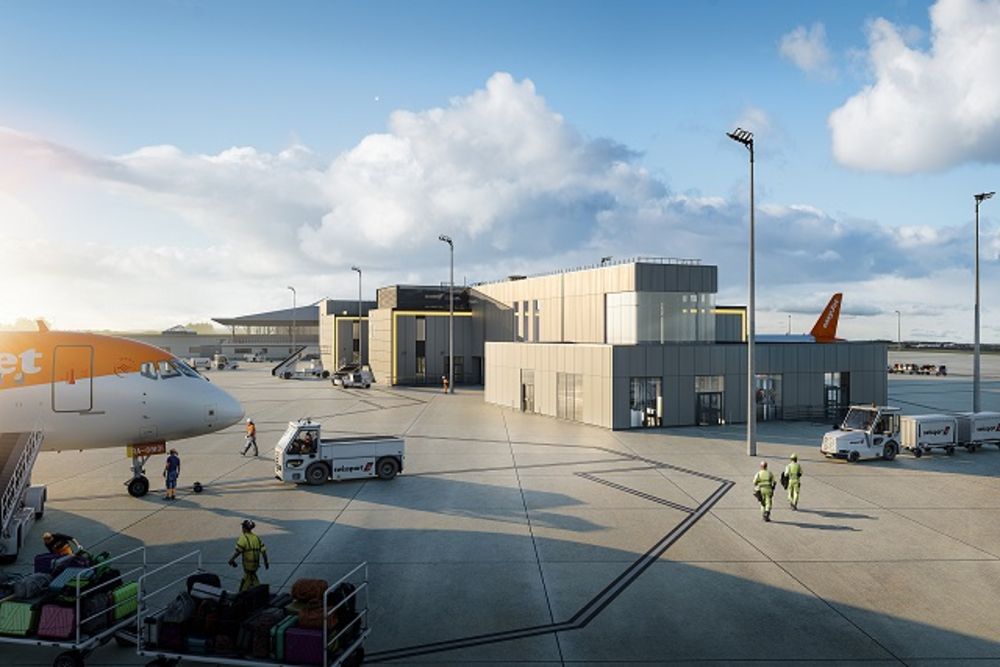 A politician is calling for the £42 million upgrade of Jersey Airport to be halted for a States review.
Deputy Russell Labey is calling a debate, questioning if the project should go ahead in light of the coronavirus pandemic.
The deputy will ask States Member if they agree that the Treasury Minister, as shareholder representative, should ask the Ports of Jersey to examine the 'scale, detail and viability' of the planned redevelopment.
He says the original 1937 terminal building should not be demolished until such a review is completed.
The Grade II listed Arrivals building is set to be knocked down to comply with Civil Aviation Authority safety rules which consider it too close to the runway.
Planning consent was granted in 2018. In January, Ports of Jersey announced the programme of works for 2020.
"It seems perverse to proceed with the part-demolition of the original building whilst the status of the redevelopment is unclear. It is under review by Ports themselves, we understand from the Minister for the Economy. A review may well conclude that a more modest scheme incorporating the original building is appropriate and better value for money, and if so we need to know."
The deputy says that although the work is being paid for by Ports of Jersey, it is wholly States-owned - so politicians should have a say.
Deputy Labey is also questioning whether the former Environment Minister was 'in full possession of all the facts' when he gave permission for the demolition. The final part of his States proposition calls for a review of the granting of that permit.
"There is new evidence coming to light. Save Jersey's Heritage has commissioned an aeronautical study which says that the old terminal could be retained and that it is safe."