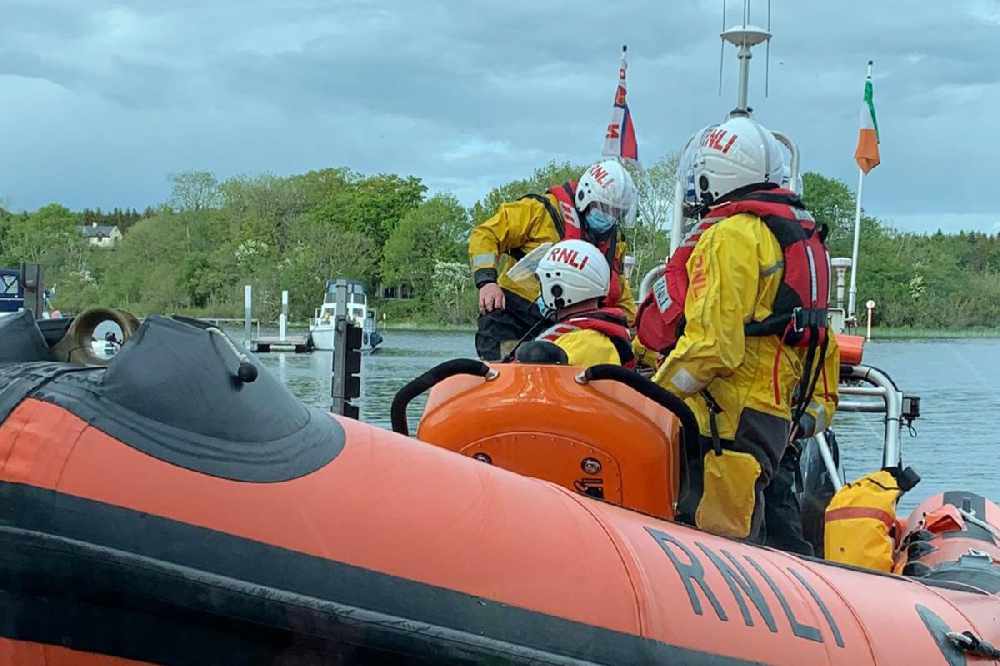 Jersey's lifeboats had a busier summer than 2021, with more than 50 call-outs.
The St Helier and St Catherine Lifeboats spent a combined 875 hours launching and at sea.
It compares to 45 call-outs last summer.
Helier deVeulle, the RNLI's press officer, says that the charity is always busy in the summer months.
"Our numbers have seen an uplift this year because the Jersey Lifeboat Association has been off-service this year.
90% of our call-outs have been from April onwards across our St Helier and St Catherine lifeboats, which we see happen every year."
The crews saved two lives during the busy summer season.
"The majority of our call outs are to other vessels, like boats with engine problems.
But we have had a number of call outs to individuals, including kayakers and paddle-boarders.
It's not uncommon for us to be called out to more vessels than people."
Helier says it's essential that people share their plans with friends and family.
"Carry a means of communication, for example a flare or even your phone that is waterproofed.
Make sure you wear a life-jacket, even if you aren't planning on being in the water. If you find yourself in the water then the jacket is your best means of staying alive."
190 people die in British waters because of cold-water-shock, half of which never intend to enter the water.
"Take a minute, relax and float. Cold water shock is and absolute killer.
It causes people to panic, but the effects pass in less than 60 seconds. Once you've got your breathing under control - call for help."
You can find guidance on staying safe in the water here.