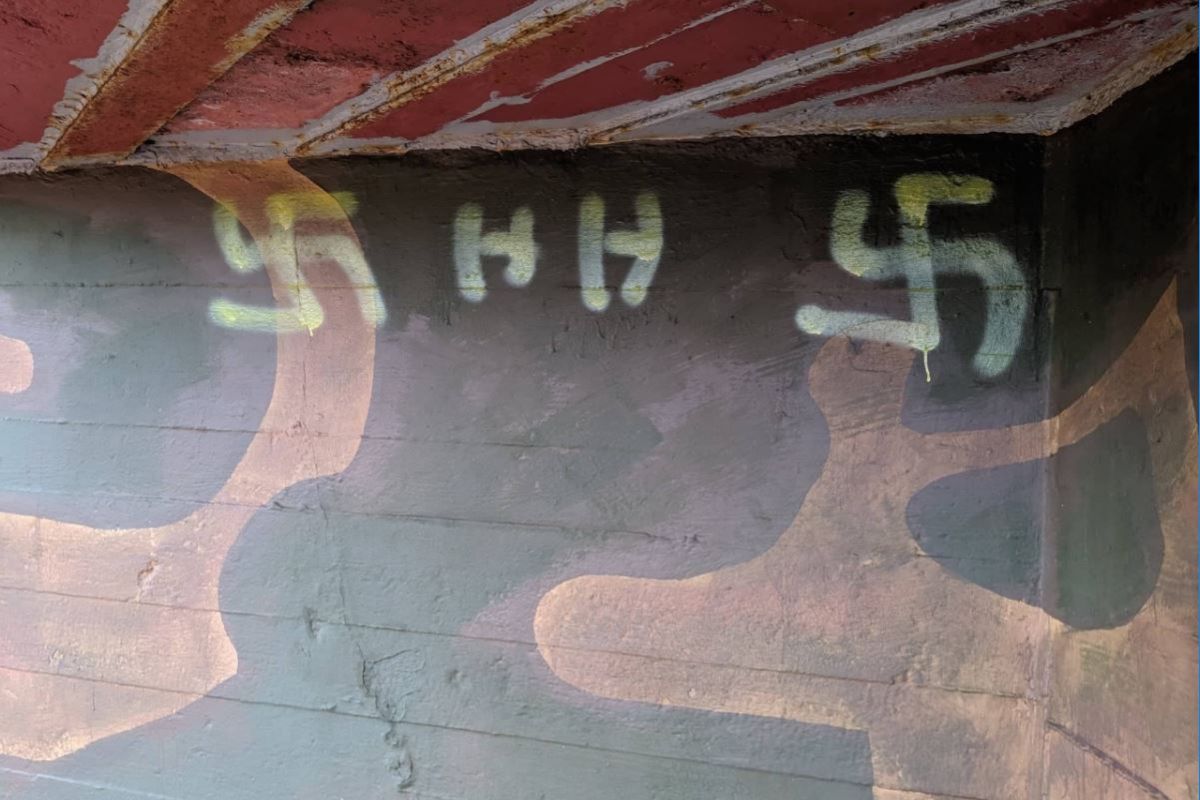 Vandals have damaged two historic bunkers at Corbière and Elizabeth Castle.
Swastikas were spray-painted on walls, and the letters 'HH' and 'SS' were written in black pen.
The fortifications, built when Jersey was under Nazi Occupation during the Second World War, have previously been targeted with similar graffiti.
The latest incidents took place on Wednesday 14th August.
The first is thought to have happened between 9am and 1pm at Elizabeth Castle, and the second at Corbière between 6:45pm and 7:10pm.
Officers want to hear from two young men who were seen in a blue Volkswagen Polo (old shape) parked at Corbière at the time.
The driver is described as having 'bushy ginger or blond hair'.
Anyone with information is asked to call the States of Jersey Police on 01534 612612 or contact Crimestoppers anonymously.