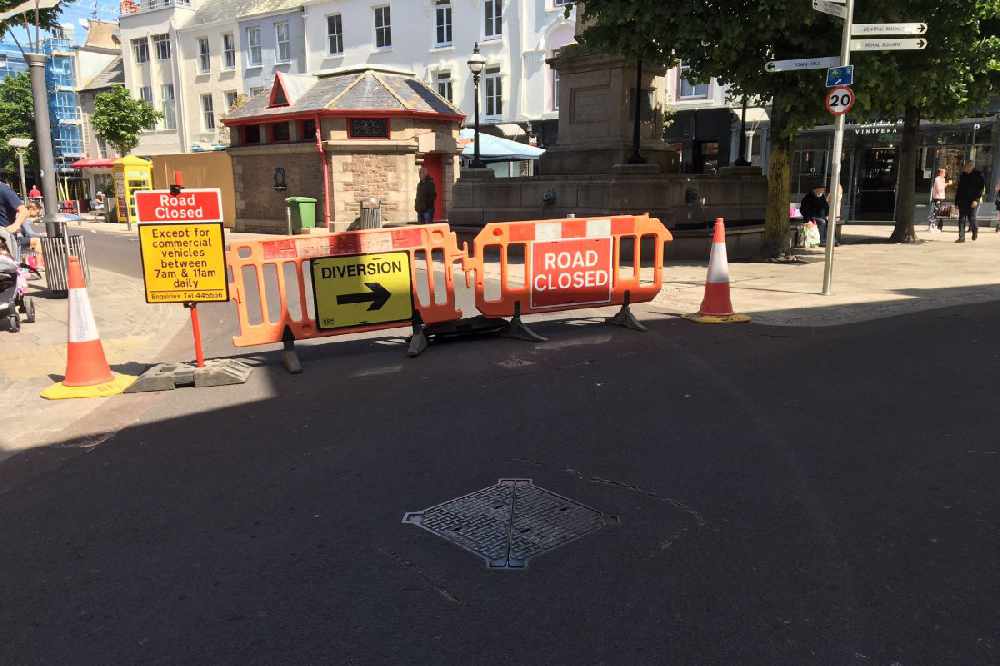 The Infrastructure Minister says Broad Street will stay closed to traffic for as long as people need to keep at least one metre apart outside.
Deputy Kevin Lewis has officially responded to mounting calls for the road to reopen.
The road was shut in mid-May, which we were told was to encourage physical distancing.
The Chamber of Commere has since disputed that and demanded that it be reopened immediately - also citing concerns of a lack of footfall and harm its causing to business trade in the area.
A petition was also signed nearly 1400 times asking for the road to reopen.
In response, Deputy Kevin Lewis says medical advice has recommended that measures be put in place to help town centre residents to keep at least one metre apart.
"We have also been advised that over the coming weeks and months, there is a potential for escalating COVID-19 challenges for the Island. These may require the more stringent application of physical distancing measures if we are to maintain as much as possible of our normal ways of life, including visiting the town centre.
"Therefore, as I previously stated, Broad Street has been closed to support physical distancing, by creating additional street space as this is one of the busiest areas and to reduce crowding pressure on the formal crossing points and provide an alternative walking route.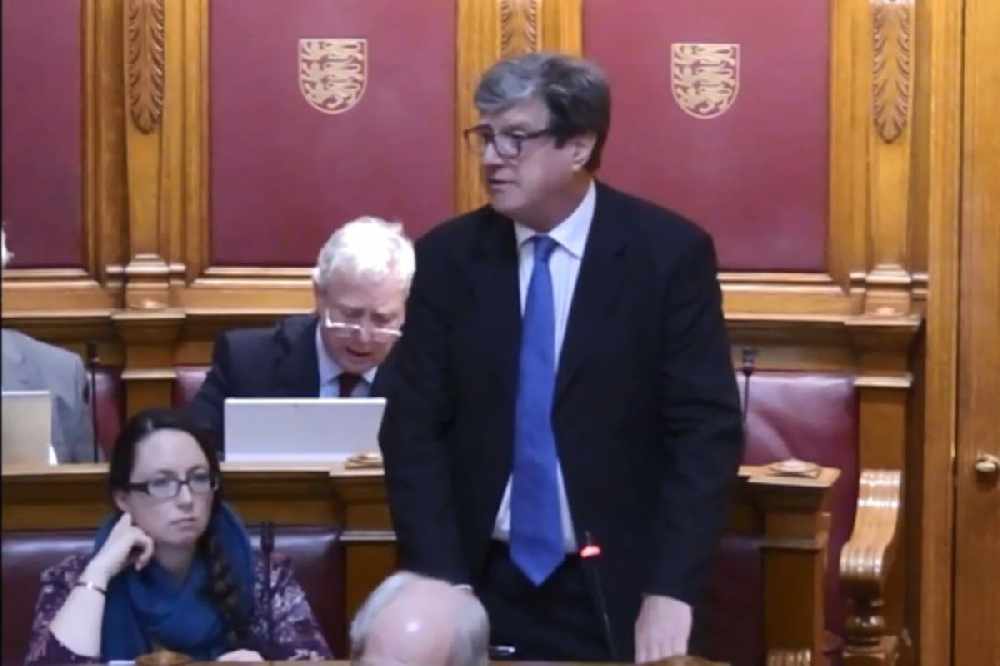 "It is accepted that while not everyone will avail themselves of this opportunity, some sections of the community are more sensitive to the requirement to physical distance than others and this is an important measure give confidence to their use of town."
There have also been concerns raised about disabled people who want to use the road, since disabled spaces were moved to Dumaresq Street.
Deputy Lewis says work is ongoing to see if disabled parking 'can be offered temporarily nearby.'
The Minister, in his response to the petition, has also promised to carry out research into what islanders think of the benefits of closing the road.
"Back in March and April with the Covid-19 Safe Exit Strategy unfolding, there was not the time for a full formal consultation. However, I would like to be clear to counter any rumour, when it is proposed to change the use of a street permanently, I would always instigate a full and fair consultation process that seeks to balance views and needs of all stakeholders."
Town Constable Simon Crowcroft has also called for an alternative bus route after the stop on Broad Street was removed when it was closed.
The bus stop wasn't mentioned in the Minister's petition response.
Constable Crowcroft is set to ask in the first States sitting since the summer recess tomorrow (Tuesday 8 September) why a trial to allow the No. 19 bus to access the Town centre via Library Place and to pick up and set down passengers by the Le Sueur Obelisk hasn't happened.