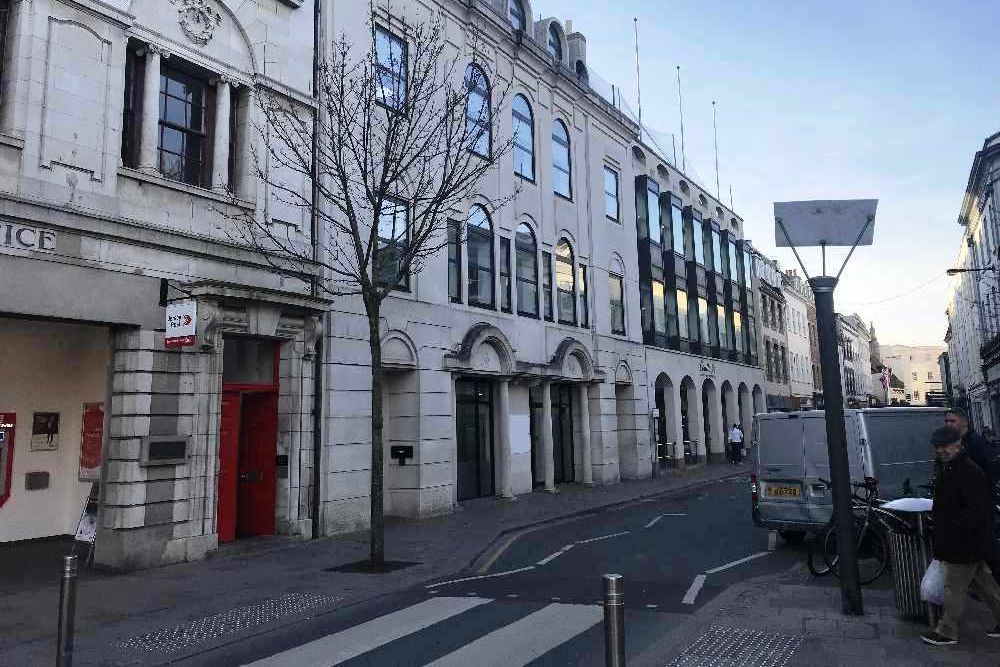 Broad Street in St Helier will be closed to vehicles from this weekend.
The Infrastructure Minister announced the temporary closure will come into effect from 11am on Saturday 23 May.
It will then stay closed daily between 7am and 11pm.
Vehicles won't be able to turn left by Lloyds Bank or use the road to the Town Hall.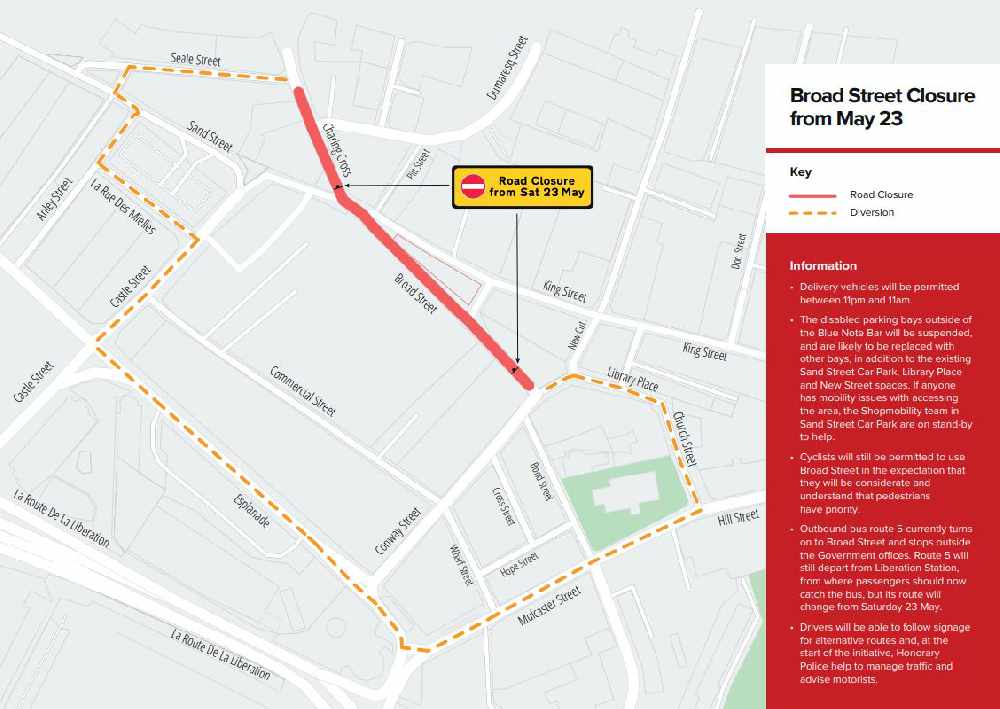 It's intended to allow more space for Al Fresco dining and for pedestrians to practice physical distancing.
The road will remain open to delivery vehicles outside of peak times, between 7am and 11am.
The Broad Street bus stop is also being suspended for the duration of the closure. Cyclists can still use the road.
Deputy Kevin Lewis also said that officers are reviewing alternative locations for disabled parking spaces which will have to be relocated as part of the plans. They will be replaced with other bays in addition to parking spaces at Sand Street, Library Place and New Street.
The Minister says no detailed proposals for other trial closures are being revealed yet, as options are still being explored.