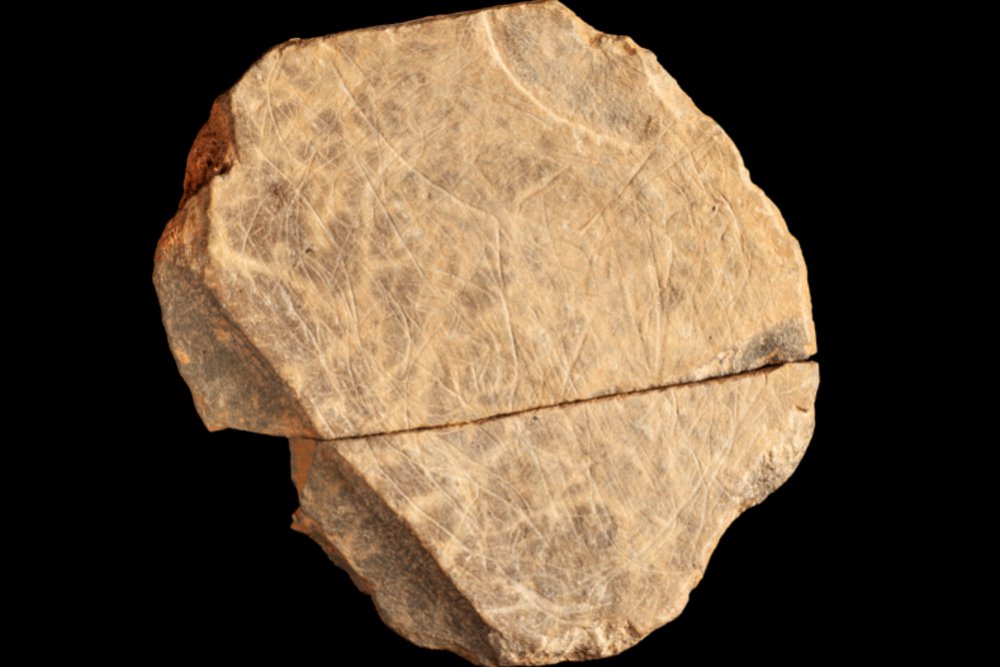 Archaeologists in Jersey have discovered what is thought to be the oldest artwork ever found in the British Isles, dating back to the Ice Age 15,000 years ago.
Archaeologists have analysed ancient markings made on a group of ten flat stones - known as plaquettes.
The artwork was discovered near Les Varines in St Saviour, in an area was believed to have been used as a firepit.
The ten fragments - unearthed between 2014 and 2018 - have been engraved with abstract designs.
Three were recovered from an area of granite slabs that may have served as paving.

Dr Silvia Bello, Researcher at the Natural History Museum, is one of several scientists to have examined the plaquettes:
"Microscopic analysis indicates that many of the lines, including the curved, concentric designs, appear to have been made through layered or repeated incisions, suggesting that it is unlikely that they resulted from the stones being used for a functional purpose.
"The majority of the designs are purely abstract. This strongly suggests that the plaquettes at Les Varines were engraved for purposeful artistic decoration."
Archaeologists from Newcastle University, the Natural History Museum and the University of York have teamed together to analyse the prehistoric markings.
Today seems like a good day to share some images from our excavations at Les Varines, Jersey. A Late Magdalenian settlement dating to around 15,000 years ago. pic.twitter.com/ywparwG2Xm

— Dr Matt Pope (@MatthewPope) August 19, 2020
The plaquettes are believed to have been made in the Magdalenian era, by early hunter-gatherers who lived between 23,000 and 14,000 years ago.
Magdelenians were believed to have created early art: from cave art, the decoration of tools and weapons and the engraving of stones and bones.
Although Magdelenian art has been discovered as far north-west as Britain, no other similar examples have dated back as far as the ones found in Jersey.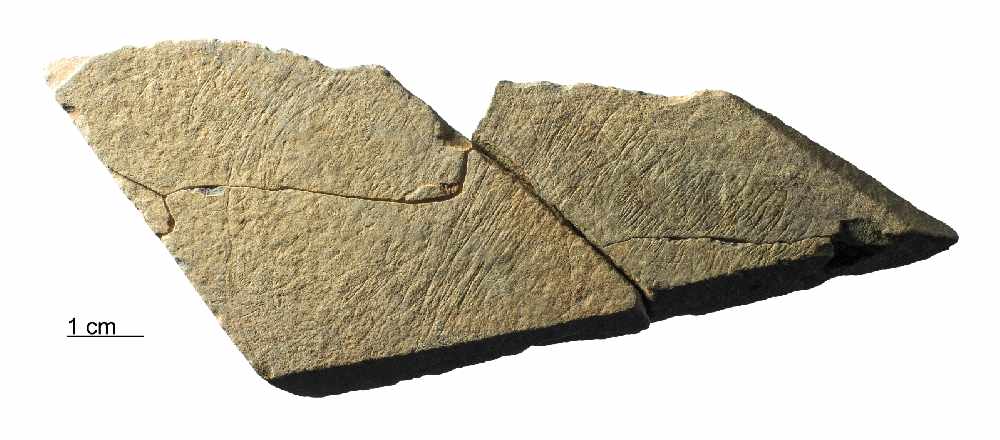 Dr Ed Blinkhorn, Senior Geoarchaeologist at University College London and director of excavations at the site says that every stone needed turning.
"The plaquettes were tricky to pick apart from the natural geology at the site. Their discovery amongst hearths, pits, paving, specialist tools, and thousands of flints shows that creating art was an important part of the Magdalenian pioneer toolkit, as much at camp as within caves."
Due to the coronavirus, Jersey Heritage hopes the stones will be returned to Jersey before the end of the year, when they will go on display to the public.