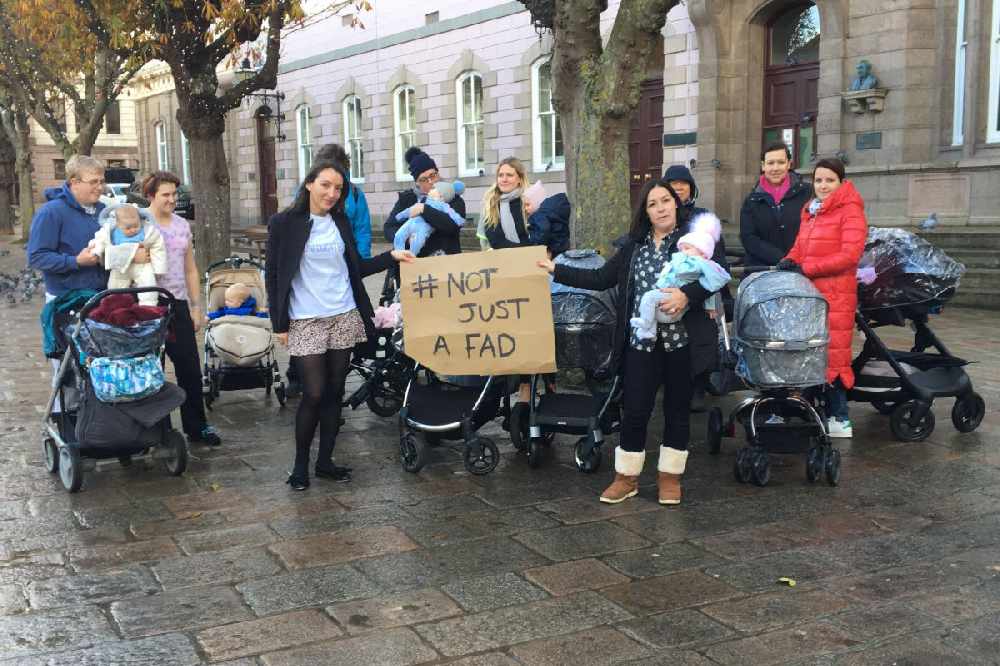 A small group of parents have gathered outside the States building to show that 'breastfeeding is not a fad'.
They organised the get-together through a social media support group, in response to comments made last month by St Mary Constable John Le Bailly which sparked outrage.
He later apologised for causing any offence.
That didn't stop the parents from showing their anger at his remarks - and call for politicians to publically back the benefits of breastfeeding.
One mum told Channel 103 they wanted to take a stand against what she called a 'disgusting comment'.
"Obviously all these mothers are with me today and they're all probably feeling quite nervous and quite anxious inside themselves. It's not nice at all, it's horrible.
"I hope people can realise that we are people and people can see that we do what we do. We have to for our kids."
It wasn't the first time Constable Le Bailly caused major controversy with his remarks, after he said earlier this year that "there's a limit to where you expect a woman to be working on a building site."
The St Mary politician was the only States member to vote against a review of the new family-friendly rights in two years time, to assess the impact extended parental leave will have.
One dad was also among the crowd outside the States chamber today.
"The government really should be supporting and championing that journey of breastfeeding and that perhaps if politicians don't see that as beneficial or can't understand that, they need to think really carefully."