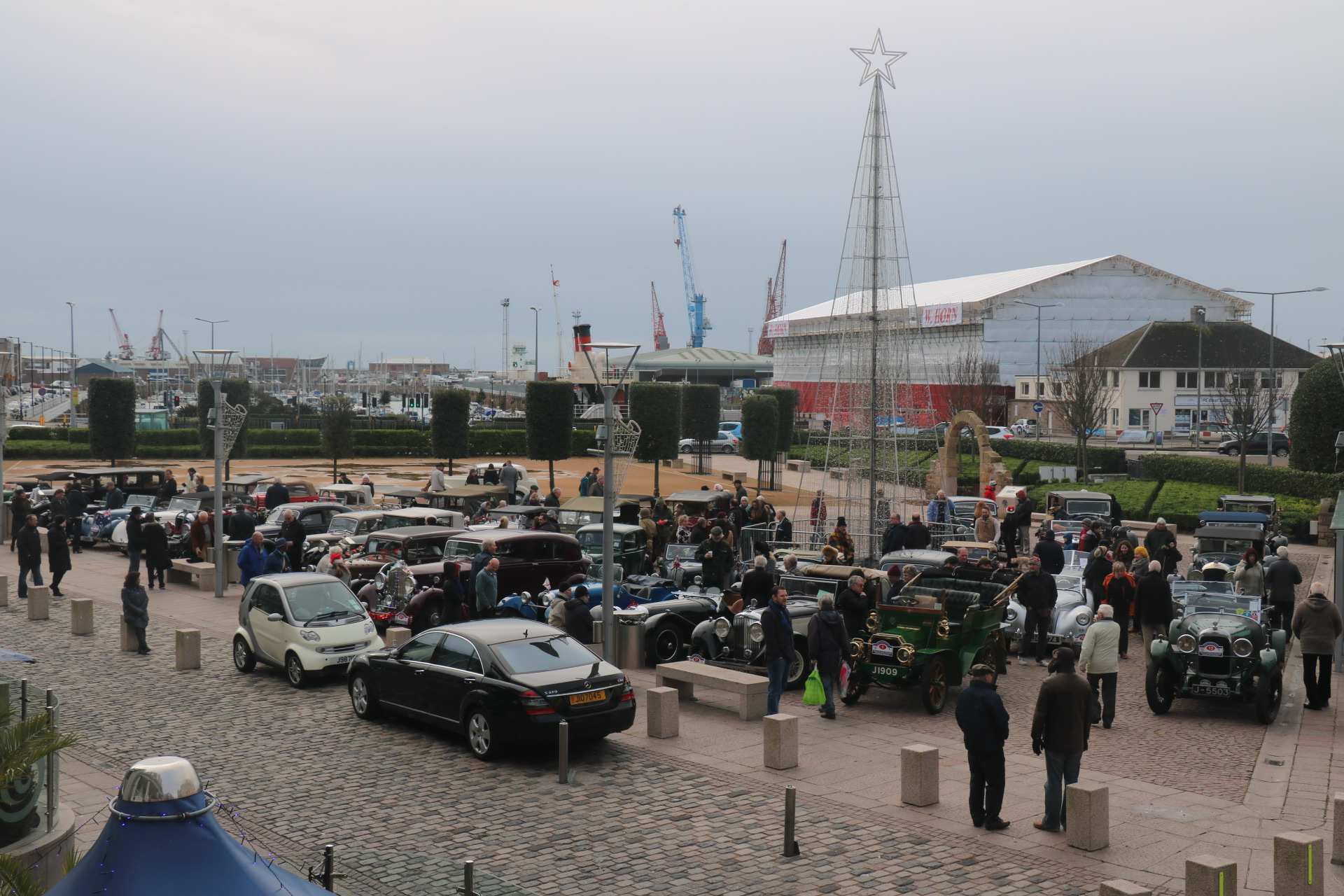 Boxing Day Cavalcade 2017. Image Credit: Jersey Old Motor Club.
A hundred old cars will be on Jersey's roads on Wednesday for the annual Boxing Day run.
It's the 50th year of the Jersey Old Motor Club's Twelve Churches Cavalcade.
Vehicles made before 1951 - including Rolls Royce, Aston Martin and Bentleys - will be touring the parish churches, decked out with decorations.
The club's president, Graham Le Lay, says the event always draws a good crowd:
"The first Boxing Day run was held in 1968, 50 years ago, and it was a year later in 1969 that the first run passing all 12 parish Churches was established and been run every year since. This still remains our very special event of the year and our members all look forward to this very traditional run. Spectators assemble at the churches to wave to us as we pass and this creates a festive atmosphere."
They'll pass by the parish churches at the times below:
| | | |
| --- | --- | --- |
| Churches | First Car | Last Car |
| Start (Esplanade) | 10.00 | 10.10 |
| St Lawrence | 10.05 | 10.20 |
| St John | 10.10 | 10.25 |
| St Mary | 10.15 | 10.30 |
| St Ouen | 10.25 | 10.40 |
| St Peter | 10.35 | 10.55 |
| St Brelade | 10.40 | 11.05 |
| St Clement | 10.55 | 11.25 |
| Grouville | 11.00 | 11.30 |
| St Martin | 11.10 | 11.45 |
| Trinity | 11.15 | 11.50 |
| St Saviour | 11.25 | 12.00 |
| St Helier | 11.30 | 12.10 |
| Finish (Weighbridge and Steam Clock area) | 11.30 | 12.15 |