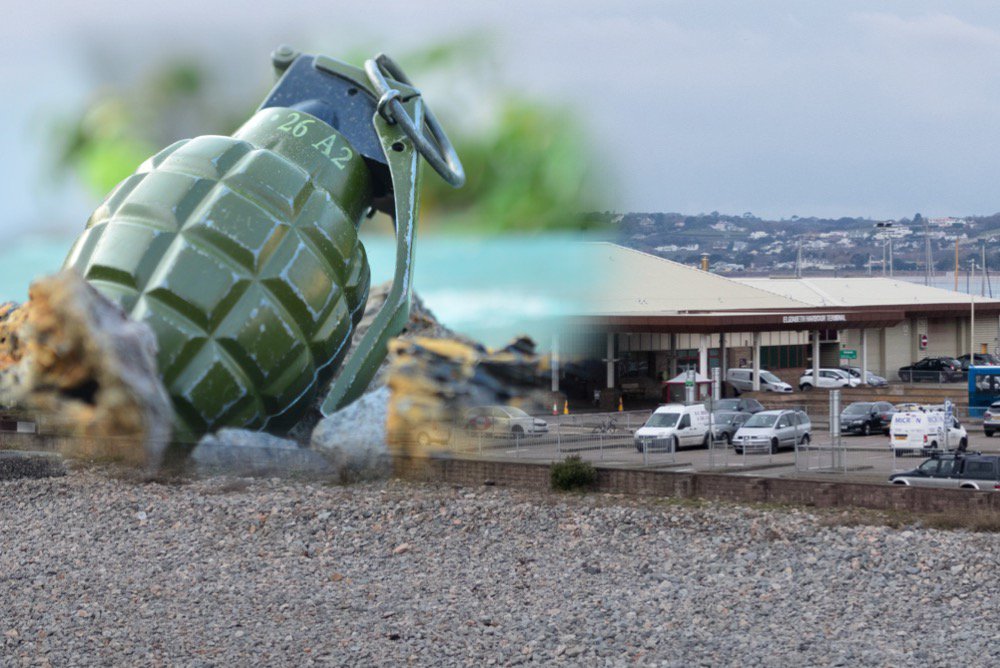 Bomb disposal experts were called out to an area outside the Elizabeth Terminal this morning to deal with a grenade that had been found earlier at a private home.
Cars weren't able to access the harbour terminal for nearly an hour while the potentially explosive device was dealt with.
It had been found by an elderly woman in her study at home. She had taken it with her into town.
She called the Police from Castle Street at around 9:30am and was directed to take the grenade to a less built-up area.
Police Bomb Disposal Officers safely disposed of the potentially explosive and the area was re-opened at around 10:20am.
The force later posted about the incident on their social media accounts, advising anyone finding similar old firearms or military items to leave them in situ, not handle them, and call the police on 612612.
Danger UXB

This morning police along with the Bomb Disposal Officer attended at the QE2 Ferry Terminal to recover a WW2 Mills Hand Grenade from a car boot.

The item which contained high explosives has been taken away for disposal. That will be explosive!! pic.twitter.com/PQDo5eYtiV

— States of Jersey Police (@JerseyPolice) August 14, 2020