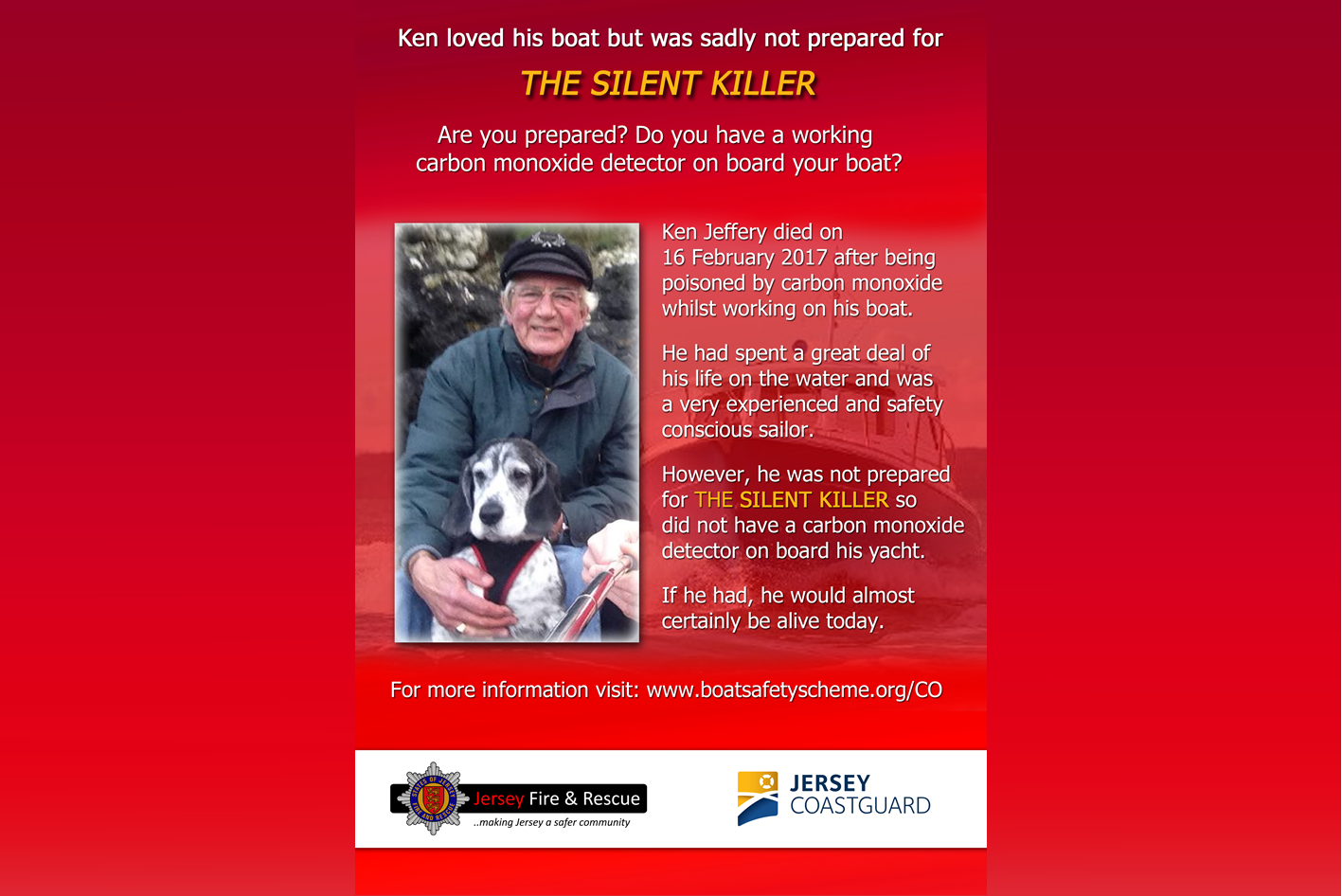 Jersey Fire & Rescue has launched a new campaign to raise awareness.
Boat owners are being encouraged to get carbon monoxide detectors fitted to their vessels.
Jersey Fire and Rescue is running a new campaign to raise awareness of the dangers it poses.
60 people have died as a result of carbon monoxide poisoning on Channel Islands vessels over the last 20 years.
One of them is sailor Ken Jeffery, who died in February 2017. His wife, Margaret, says even experienced sea-farers can be caught unaware:
"Although Ken was a highly trained and very experienced sailor, carbon monoxide poisoning was not something he had ever considered. Had carbon monoxide detectors been publicised at that time I am certain he would have fitted one and would still be alive today. I hope that sharing this story may prevent others from experiencing the heartbreak and sadness his daughter and I are going through."
Commander Phil Falle leads the Fire Service's efforts on boat safety. He says sailors can be especially at risk:
"The combination of multiple types of fuel, electrics and water in a confined space is a potentially lethal mix. Good boat maintenance will reduce the risks dramatically but it's still essential that fire and carbon monoxide detection alarms are fitted, checked and maintained, as well as serviceable fire extinguishers.
"We're particularly keen to raise awareness of the threat of carbon monoxide on board. It's called the silent killer for a reason and sadly people don't properly protect themselves because they don't even think about it."
Fire crews will be at the Jersey Boat Show this weekend giving advice on staying safe.