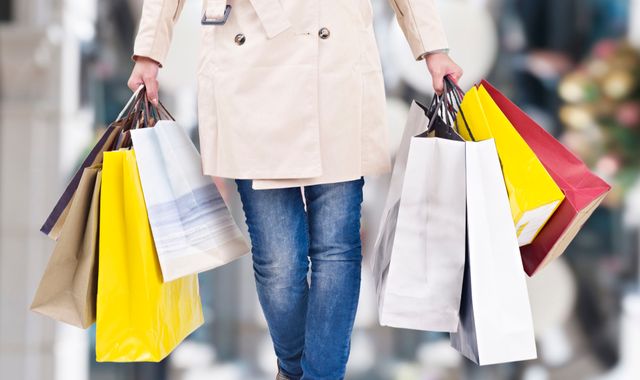 Big shops in Jersey will be allowed to open on Sundays throughout the year.
States Members have voted by 29 to 17 in favour of allowing Sunday trading for stores of more than 700 square metres in size.
Retailers will have to get permission from the parish constable.
They will then be able to open between 10am and 4pm.
Currently larger shops can only trade on a maximum of five Sundays a year.
Politicians were divided on the issue, with some saying it will give islanders more choice of when to shop and others worried staff will be forced to work and family-life will be eroded.
Constable Simon Crowcroft said many young people want weekend jobs, and accused some of his colleagues of being completely out of touch.
"States Members presume to put across their idea of an ideal Sunday -their idea of how our young people should be spending it, playing jigsaws in front of the fire perhaps, or stepping out on a crisp St Ouen evening to evensong."
Deputy Jess Perchard was one who argued for Sunday to remain a 'day of rest':
"It is parents on low incomes who will be asked, possibly made, to give up precious time with their children. Sunday is a family day... we simply cannot justify making it harder for parents to spend valuable developmental time with their children."
But Economic Development Minister Senator Lyndon Farnham persuaded the majority of the Assembly to back his proposal:
"Guernsey deregulated Sunday trading nearly four years ago, and the warnings of staff exploitation and ruined family-life has not be borne out. ... People and businesses have adjusted. It has neither ruined lives nor transformed them. It has just provided more depth and choice in the retail offering."
Waitrose has said the move will create 30 extra jobs as it intends to open its three Jersey supermarkets on Sundays. The retailer also said it will help to reduce food waste.
The Co-op says it intends to open its Grand Marche stores in St Helier and St Peter seven days a week.
But other large retailers, including Voisins department store, de Gruchy and M&S on King Street, have said they won't open regularly on Sundays because there is not the footfall, public appetite, or consumer spending power to make it viable.
29 stores currently not permitted to open will have the choice to trade.