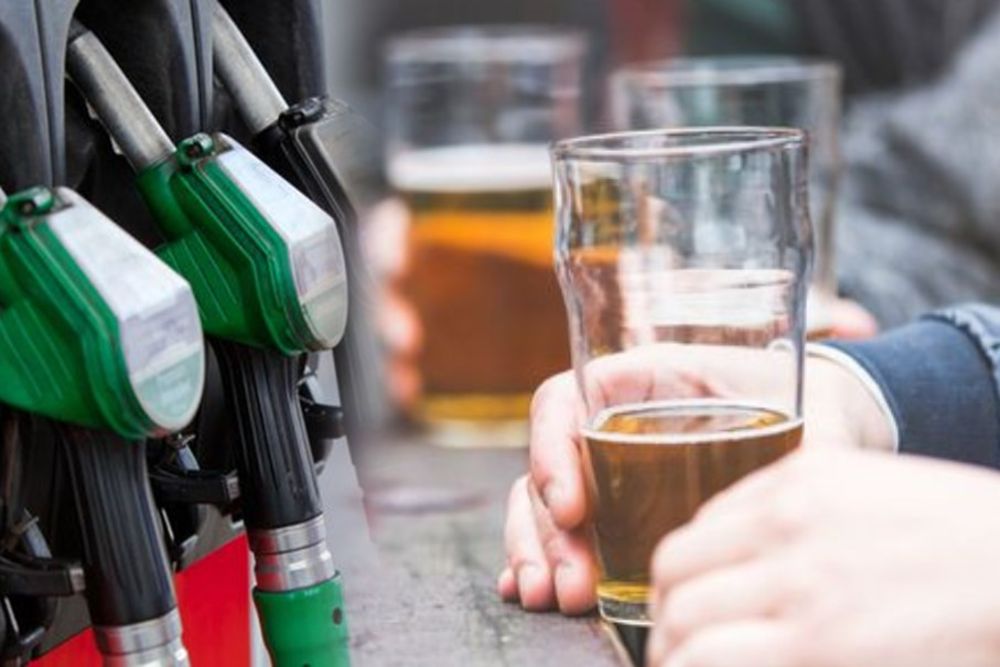 The cost of fuel in Jersey is set to go up by 6p a litre instead of 4p, duty rises on alcohol won't be capped to inflation and GST on luxury cars won't increase.
The government has got its way so far, one day into the debate of the Government Plan.
The decisions made this week will set out where money is saved, spent and raised over the next four years.
Read on below for a summary on what happened on day one:
Lower Increase In Fuel Duty -

DEFEATED
The Environment, Housing and Infrastructure Scrutiny Panel wanted the cost to increase by 4p a litre, to 'mitigate against the potential of any unintended consequences' for businesses and islanders as well as to prevent it driving up inflation.
The move would have cut £1m from the newly-established Climate Emergency Fund.
However, it was defeated by 32 votes to 14, with the majority of politicians in favour of doing as much as possible to change behaviours and tackle the climate emergency.
"If there is definitely a priority to tackle, it's pollution from our vehicles and that doesn't even take into account the health aspects of air quality and so on that is damaging our young children's lungs.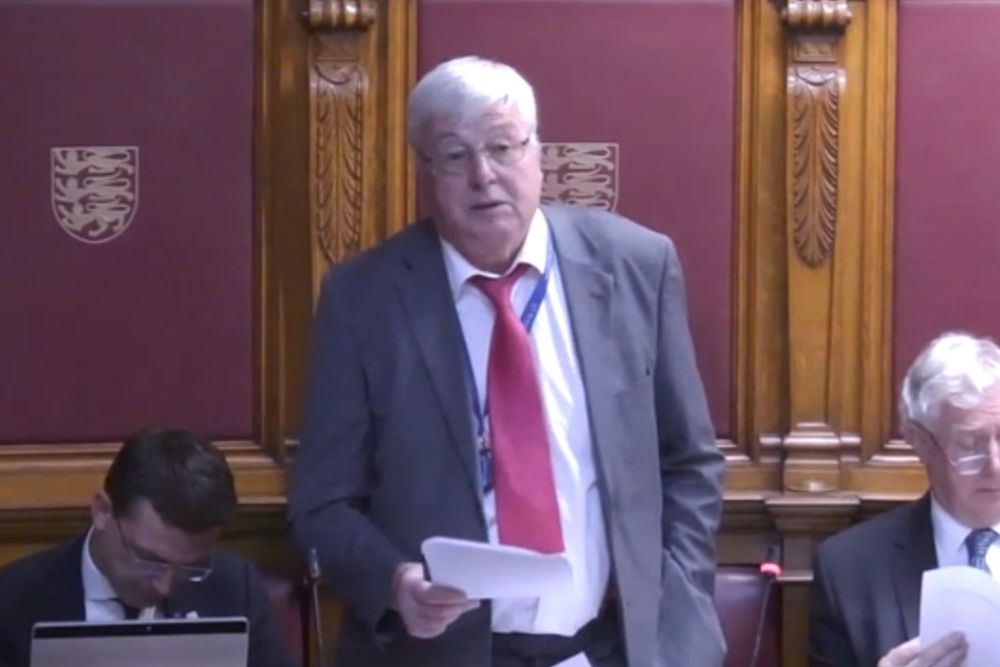 "We've agreed to use revenue measures to drive behaviour change." -Deputy John Young, Environment Minister.
"The Constable of St Brelade, in his capacity as chairman (of the Environment Scrutiny Panel), is worried that people are going to have to stump up. Well, of course, they're going to have to stump up, we agreed that when we had the Climate Emergency debate. But do they really?
"With a 19p variation in (fuel) prices, with a modest change in driving habits, there is no need to stump up this full amount. That's what we want, we want people to change their driving habits so they don't have to stump up." - Constable Len Norman, Home Affairs Minister.
There were concerns over the impact this would have on lower-income families, with Deputy Jess Perchard questioning the impact this would actually have - she thinks more radical change is needed to take this emergency seriously.
"If you really want to stop people driving, shut down the car parks! Or ban people from dropping their children to school, or put on free buses or change green lanes into cycle-only lanes.
"It's ludicrous for people to stand here, who have not fought for a bigger budget from this Government Plan. The money going into the environment from this plan is minuscule compared to all the other things we're putting money into.
"It's ludicrous to suggest that this is us taking the climate change emergency seriously."
GST increase on Luxury Cars -

DEFEATED
Deputy Rob Ward wanted to increase GST (Goods and Services Tax) on luxury cars by 10%, with proceeds going to the Climate Emergency Fund. He hoped to send "a clear message of intent to the general public, that climate-positive measures will be supported"
However, that part of his proposal was defeated by 33 votes to 14, with VED (Vehicle Emission Duty) seen as the answer. The Council of Ministers argued that there wasn't any evidence to support measures to vary GST.
"VED is the answer, if you're trying to control carbon emissions the emissions that come out of the vehicle is the place we need to go. I take the point about large vehicles but the argument I always have with DVS about P30s for lorries is that lorries don't do the damage, it's the people that drive the lorries that do the damage." - Deputy Steve Luce, former Environment Minister
Review Into Reducing GST on Climate-Positive Goods -

ACCEPTED
The States Assembly did agree to investigate cutting GST on climate-positive goods, such as solar panels, electric cars and vans and double-glazing.
The #StatesAssembly has voted to ADOPT Part 2 (or 'B' as listed in image below 👇) of @DeputyRobWard's 10th Amendment. RESULT: 38 FOR vs. 8 AGAINST. 1 ABSTENTION. #GovPlanJSY #JerseyCI pic.twitter.com/i6jxxg5Zxt

— States Assembly (@StatesAssembly) November 26, 2019
Deputy Ward says not voting in favour of both proposals will cause issues.
"I know what will happen and I make a prediction. We'll come back to the assembly with those changes and the same question will return - where will the money come from? That's all we hear all of the time.
"We need to be able to look for solutions to the problems we want to have and not just go back to the constant issues that we create because of our regressive tax system."
One section of an amendment to the amendment from Deputy Kirsten Morel was accepted - which asks the Treasury Minister to look at reducing GST on on air-source heating.
Restricting Impôt Duty On Alcohol -

DEFEATED
The Deputy of St Peter's proposal to restrict Impôt duty increases on alcohol to RPI (2.7%) has been defeated by 29 votes to 14.
There was criticism on how this would be budgeted, as the restriction would cost £1.05m.
Health Minister Deputy Richard Renouf also pointed to the impact this has on people's health and well-being.
"The World Health Organisation recognises tax on alcohol as an effective means to counter the harmful effects of alcohol. Following decisions taken by many previous States Assemblies to raise Impôt duties, it's important I believe that we continue to do all that we can to reduce the harm caused to islanders."
The Council of Ministers has proposed an above-inflation increase on spirits, wine and beer. That will be debated as part of the overall government plan later this week.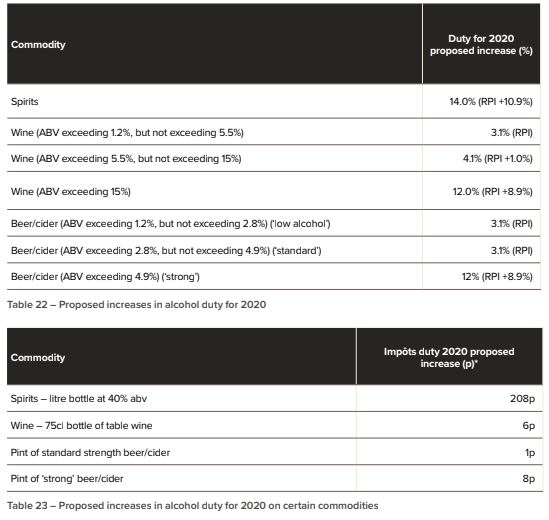 "We're not saying don't drink, but what we're saying is one should be looking to moderate that behaviour and one methodology we have is around the increases in Impôt and the argument is seeing an effect taking place." - Senator John Le Fondre, Chief Minister.
Deputy Rowland Huelin, who brought the amendment forward, argued that pricing doesn't actually change drinking habits. He's called for other ways to tackle the issue.
"You don't change culture by taxing it and making it more expensive. If it really is an issue, if health and society is the issue, we've got to find other ways of doing it. Culture changes behaviour, not taxation."
Day two of the debate starts with an amendment from the Corporate Services Scrutiny Panel to increase child tax allowances.
The #StatesAssembly has adjourned until 9:30am tmw. Wondering why the #GovPlanJSY 10th Amendment was debated second & the 2nd amendment will be last? See our easy-to-follow Running Order for this week's debate - there are 23 Amendments in total: https://t.co/P0TujEvADs #JerseyCI pic.twitter.com/taZubLTqnm

— States Assembly (@StatesAssembly) November 26, 2019