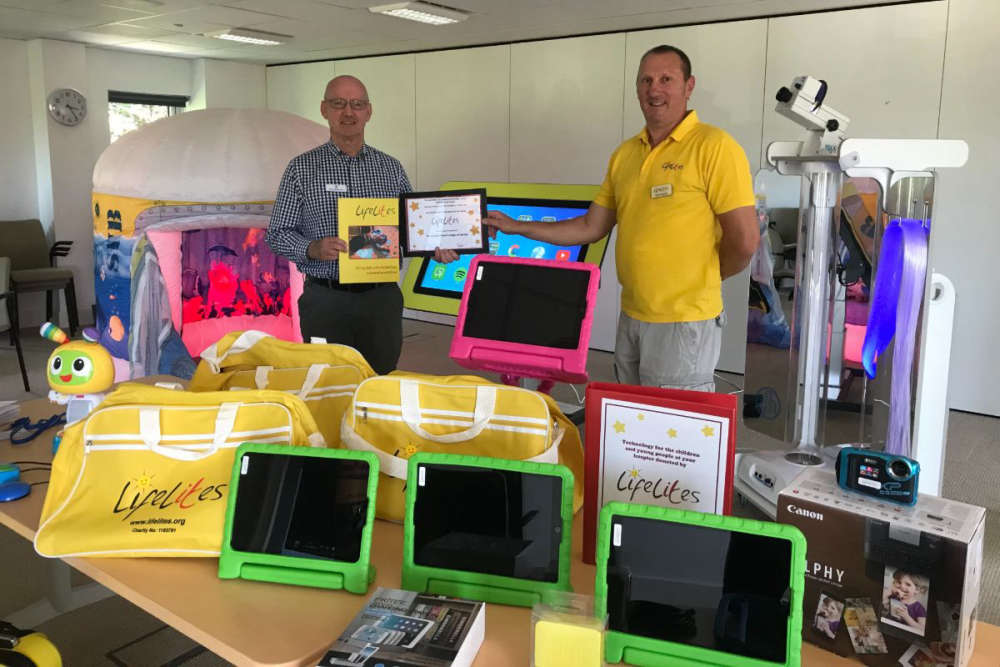 Children with life-limiting and life-threatening conditions, who are being looked after by Jersey Hospice Care, now have use of bespoke technology.
The charity Lifelites - supported by the Freemasons - has donated £50,000 worth of kit, training, and technical support.
The kit includes specially adapted iPads with games, music and art apps, and drop-proof cases to help them play and communicate with loved ones.
Mike Palfreman, who is the Chief Executive of Jersey Hospice Care, says it will bring a lot of joy to the youngsters.
"The team are absolutely overwhelmed. We're delighted with this donation.
"It gives us more tools we can use to work with the children and to have fun and help them improve their communication.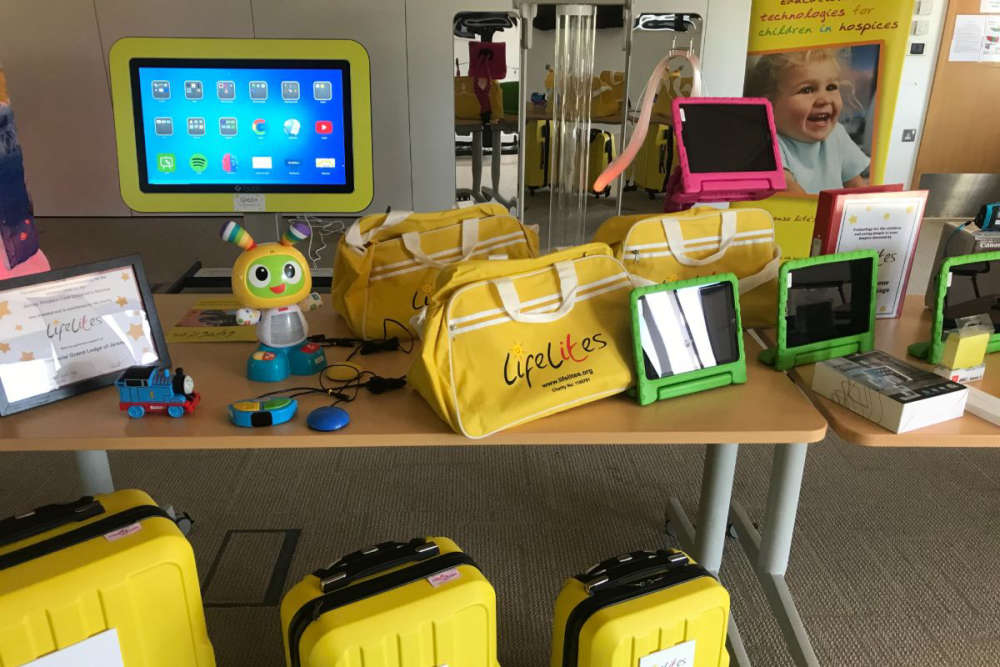 "For the children and the parents, it can make a massive difference to their lives in terms of being able to do the things that children without disabilities can do and enjoy the same sort of fun with electronic games, music, and art.
"The equipment was all delivered a week or so ago so it's all here on site. It's here and ready to be put to good use."
Lifelites has been donating its equipment and services to children's hospices in the British Isles for the last 21 years.
"Following a difficult year, Lifelites is delighted to be able to donate a package of magical technology for the children and young people using the services of Jersey Hospice Care.
"The Lifelites-donated equipment is often specially adapted and accessible for use by anyone, irrespective of any physical restrictions they may have.
"We know that every second counts for these children and their families, so all the Lifelites-donated technology is mobile or portable which means it can reach every child, wherever they are in the hospice – even if they can't get out of bed - as well as in the children's own homes." - Simone Enefer-Doy, Chief Executive of Lifelites.