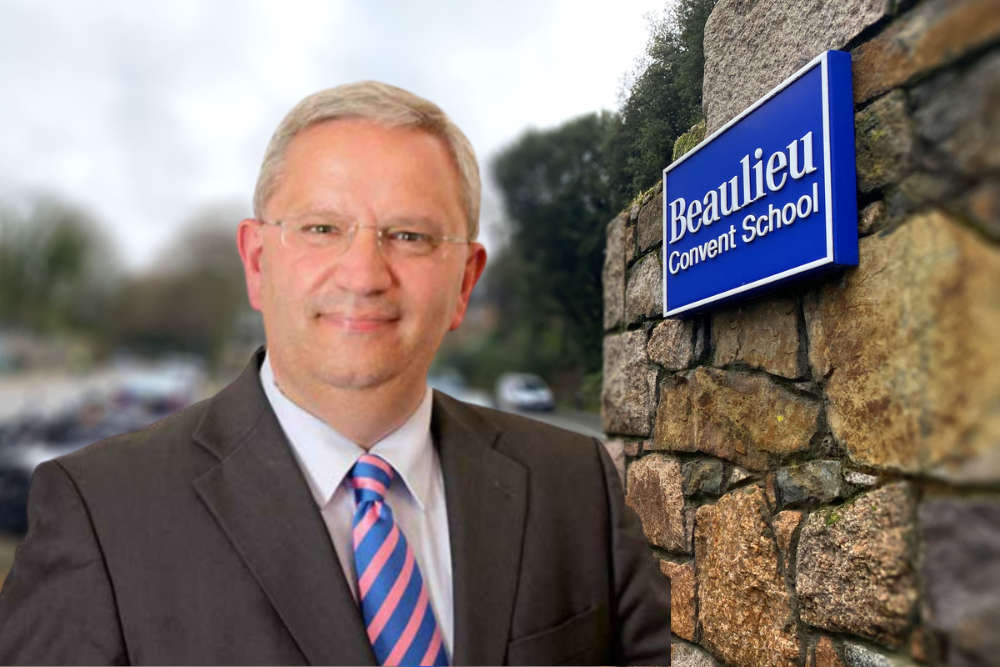 The head teacher of Beaulieu school Chris Beirne has stepped down. It follows a backlash from parents to management changes at the private school.
Secondary Deputy Head Paul Robinson is taking over as Acting Head 'with immediate effect'.
The change in leadership was confirmed in a letter to parents from the school's Board of Trustees.
It comes after parents protested at the departure of Head of Secondary Andrea Firby and a restructuring of the school's senior management.
The school said Mrs Firby had taken voluntary redundancy.
Unhappy parents complained about Mrs Firby leaving her post, and many said they would keep their children at home on the first day of term.
A petition set up by 'concerned parents' as a vote of no confidence in the school's trustees, CEO and COO had drawn almost 1,000 signatures.
Extra security measures were put in the place at the school 'to provide support on the first day of term should any physical protest take place'.
A new Head role will be advertised combining Mr Beirne's and Mrs Firby's roles.
"The new Headteacher will have overall charge of the Executive Leadership Team for both Primary and Secondary. The new Headteacher will not be a member of the Board in the same way Mr Beirne has been, or be asked to hold any fiscal responsibility or liability for the School." - Board of Trustees.
Mr Beirne becomes Executive Director until his retirement next year.
"We would like to reassure all staff and parents that all management decisions taken at the school have been done so collectively by the Board of Directors, and that in relation to recent events with the endorsement and agreement of the Board of Trustees. As Chair of the Board of Trustees, I would like to confirm that we have every continued confidence in Mr Beirne, as he transitions into an Executive Director role for the remainder of his time with the School, and in our Chief Operating Officer, Mrs Davidson-Coleshill."
A parents' meeting is planned for later this month.
The school says it is focused on its students and won't be making any more public statements.
"The Board of Directors and Board of Trustees, ask for your support, understanding and patience, at this time of transition for the School. Together, as a community, we are confident that we can all continue to prioritise our students, and develop our academic and learning environment in order that all may thrive in the supportive, caring environment that we all recognise as our Beaulieu."