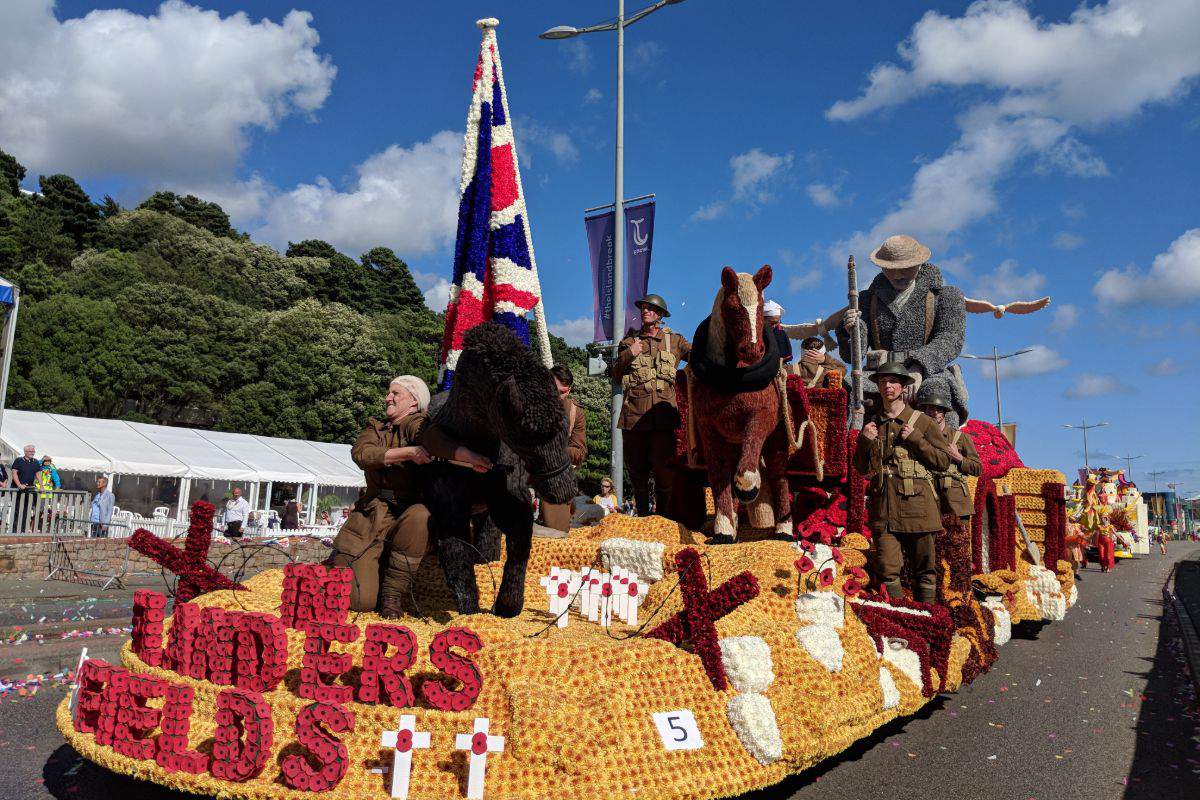 2018's winning Battle of Flowers float, made by The Optimists Club
23 floats have taken to Victoria Avenue this afternoon for the Battle of Flowers day parade.
Last year's winners, the Optimists Club, return with 'Oliver', with a floral St Paul's Cathedral forming the centrepiece.
The 2017 victors, the Parish of St Clement, whose participation was in doubt earlier in the year after struggling to find a place to build their float, have created a Winter Wonderland themed entry complete with penguins and polar bears.
There's also an Apollo space float to mark 50 years since Neil Armstrong stepped on the moon, and nods to all things American, Australian and Egyptian.
Films Toy Story, Avatar and Annie have provided inspiration and a travelling circus, rock-star dinosaurs and crocodiles also feature.
Victoria Avenue will be closed to traffic between 9.30am and 7pm.
The floats will return to their dedicated bases at around 4:30pm due to a further threat of rainfall after the parade and overnight. That means they will not be parked up at Millbrook playing field for people to get a closer look at them ahead of Friday's Moonlight Parade,
Details of tomorrow's night parade - which could also be impacted by the weather - will be revealed tonight.
---
Live Updates
You can follow today's events with Channel 103. This page will automatically update with all the latest information and tributes.
---