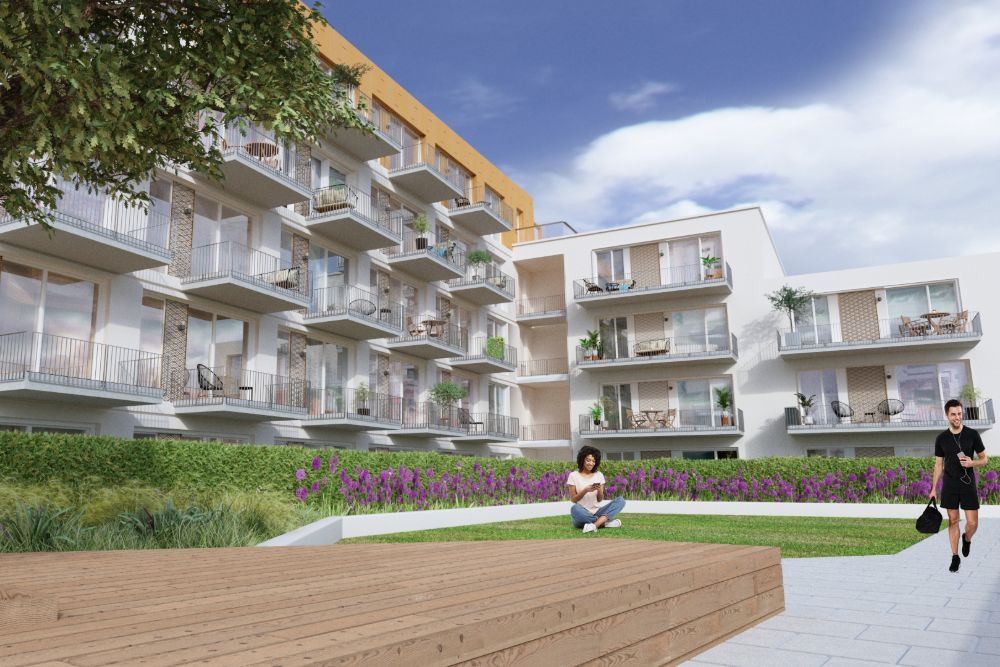 The residential buildings surround a new courtyard garden
A £70 million redevelopment on Bath Street has been named 'Merchants Square'.
149 one and two-bedroom apartments will be created on the site in the north of St Helier, along with Jersey's second Premier Inn hotel.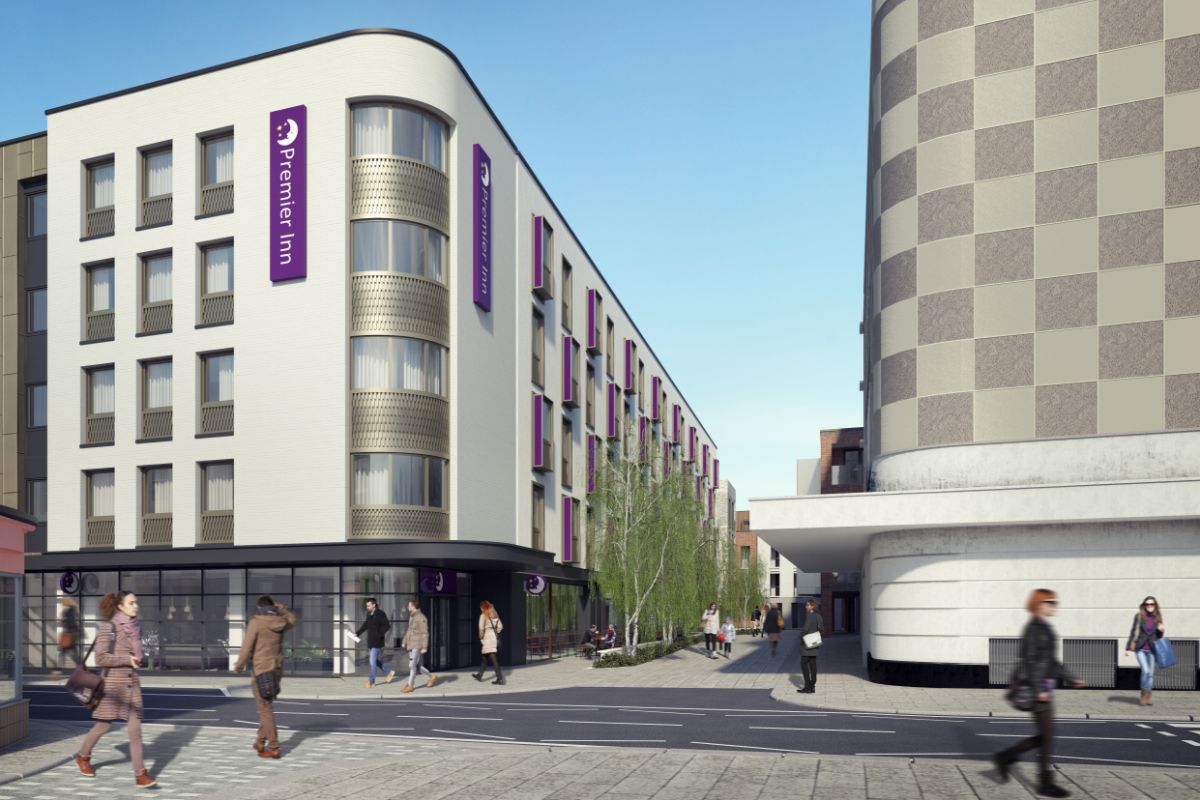 Property developers, Le Masurier, were given permission by the government to continue clearing the site during the island's Covid-19 lockdown, meaning work hasn't suffered any major setbacks as a result of the pandemic.
Le Masurier Managing Director, Brian McCarthy, says it'll bring 'a new lease of life' to the north of town:
"Today is a very exciting day, especially given the challenges that the construction industry has faced over the past four months. We are proud to launch Merchants Square today, which will see an investment of £70m into St Helier."
"Le Masurier is committed to providing highly quality accommodation for islanders and we have already had a significant amount of enquires, which is such a positive sign for the housing market in Jersey."
The new homes are due to be completed by next Autumn.