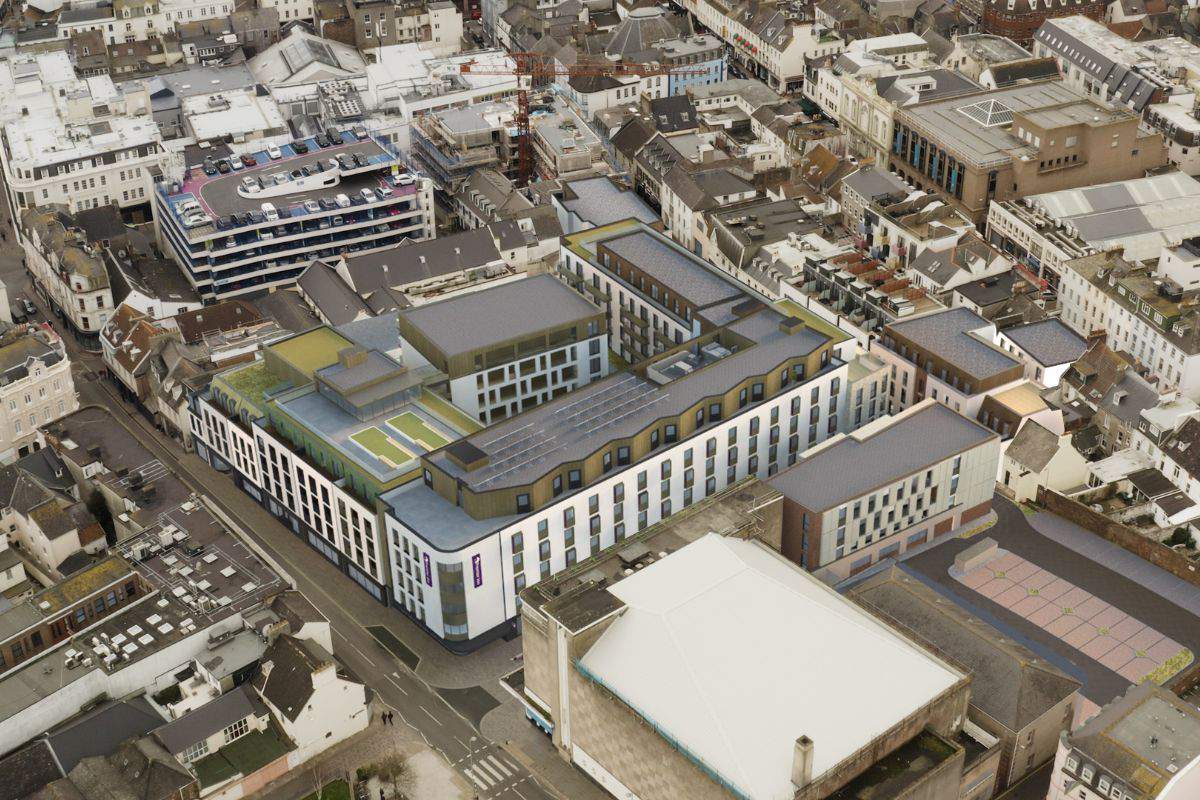 Work to build a second Premier Inn and 144 apartments on Bath Street will start in the new year, after a bid to try and stop it was withdrawn.
Developers Le Masurier said the third-party appeal could have delayed the project by at least four months and come at a cost to the taxpayer.
However work to build the hotel and apartments, along with restaurants and underground parking, can now start as scheduled in January.
The Premier Inn is due to be ready for use in 2021, with the rest completed the following year.
The Planning Committee gave the project the green light in October, despite opposition from groups such as the Jersey Architecture Commission, Save Jersey's Heritage, Societe Jersiaise and the National Trust for Jersey who were concerned that Regency-era buildings would be demolished to make way for the project.
Le Masurier is expecting 40,000 overnight stays per year and visitor spend of around £1.6m.
30 new jobs will be created at the 122-bed hotel.
There will also be a new public pedestrianised route from the Millennium Town Park to the library and onto the Central Market, green space with planting, al fresco dining, communal seating, water features, courtyard gardens and residential rooftop terracing.