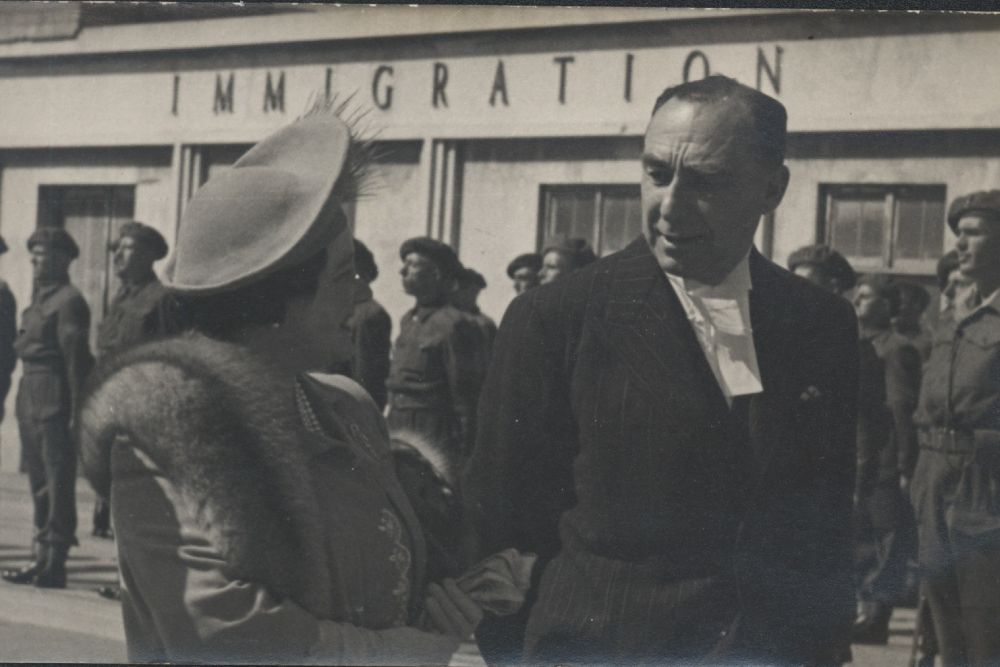 Bailiff Sir Alexander Coutanche with Queen Elizabeth on a post-Liberation visit to Jersey. Credit: Jersey Heritage
The records of Jersey's wartime Bailiff are available for free to islanders for the rest of this month.
Alexander Coutanche's files from the Occupation have been added to Jersey Archive's online catalogue.
As part of the year-long project, which received lottery funding, the usual subscription fees are being waived for the rest of February for people to wanting to view the collection.
Digitising the collection has taken months of work.
The 40,000 individual papers are from one of the most significant chapters in the Island's history.
"The project has enabled us to ensure the long-term preservation of the originals of one of Jersey's most valuable archive collections, while making the documents available online to Islanders and a worldwide audience and enhancing the story of Jersey's unique occupation history.
The collection had been earmarked for preservation and digitisation for some time and we were delighted to receive the funding from the Association of Jersey Charities to enable this to go ahead, particularly in 2020, which marked the 75th anniversary of the Liberation of our Island." - Michele Leerson, Jersey Heritage's Online Development Manager.
The Bailiff's files provide a detailed record of the administration of the island during the Nazi Occupation.
They document the relationship between Sir Alexander Coutanche and the German civil authorities. The Bailiff was head of the Superior Council, which 'acted as a buffer' between the occupying forces and the island's residents.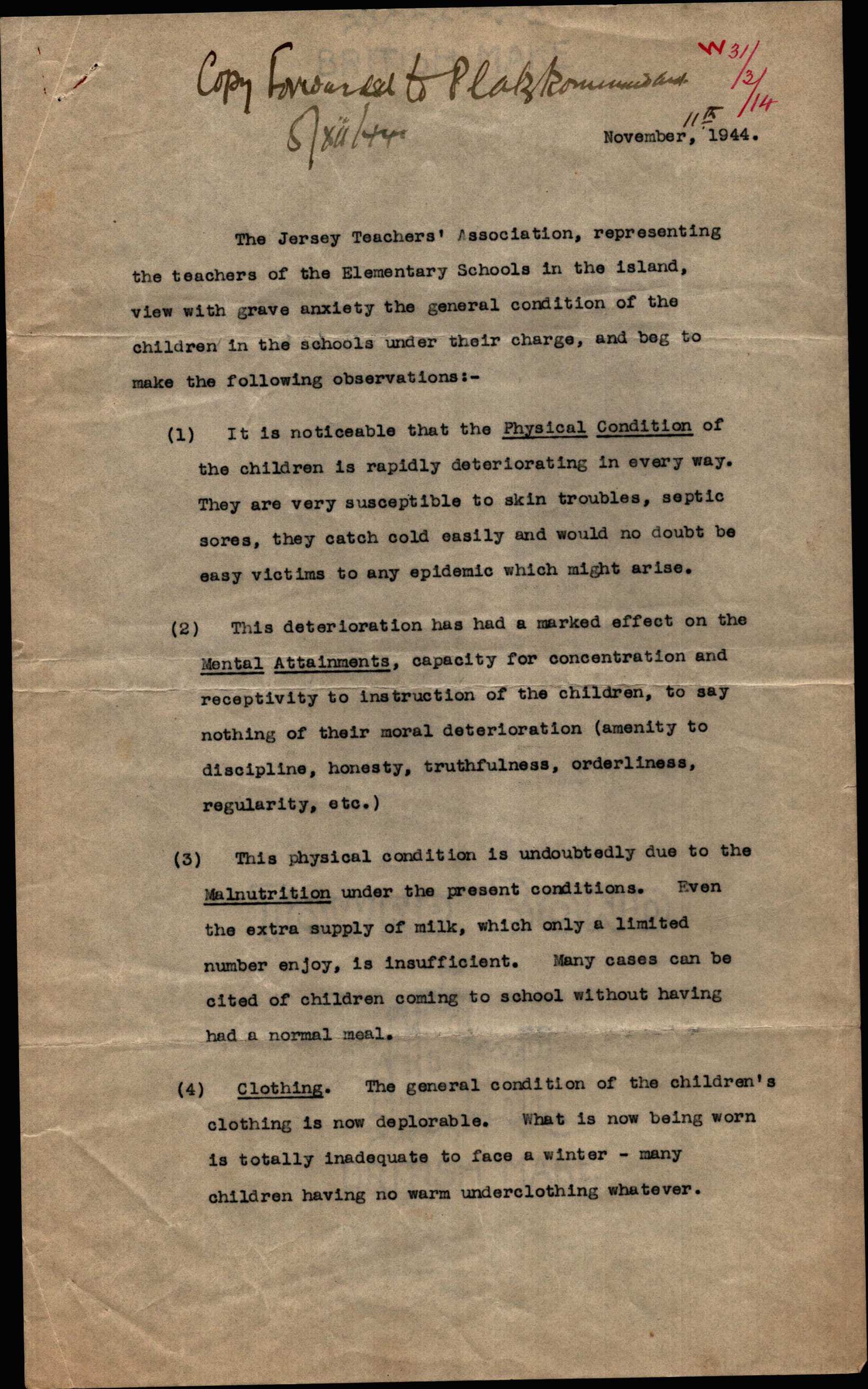 Fascinating paperwork includes correspondence about concerns for the welfare of Jersey schoolchildren in 1944.
Contained amongst the documents is the plea for mercy by the Bailiff to the German authorities to save the life of young Alice Thaureux who had hidden a German soldier called Nikolaus Schmitz.
"It has been an absolute privilege to have worked on such an important project, bringing these documents online for everyone to read. I was struck by the vast array of subjects, but mostly the personal stories of people writing to the Bailiff asking for help when other avenues had been in vain." - Debbie Reynolds, Digitisation Officer at Jersey Heritage.