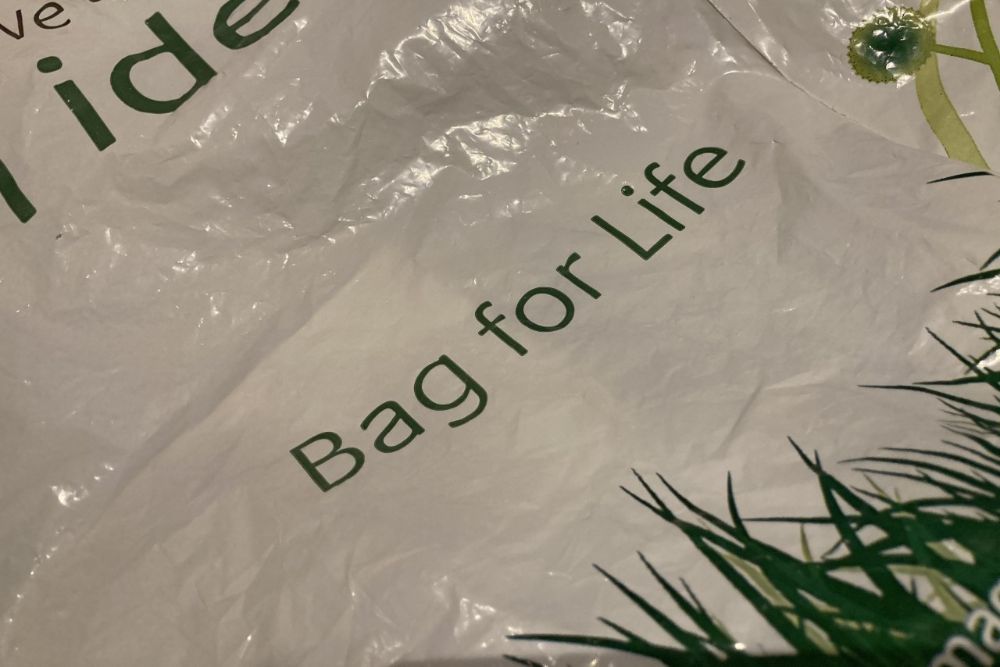 It's been recommended that a bag for life should cost at least 70p, as Jersey retailers prepare to make do without single-use plastic and paper bags.
The States voted last year to ban them, following a proposition from Deputy Inna Gardiner.
She said it will help to cut environmental pollution and reduce the island's carbon footprint.
A consultation was launched in August last year to ask local retailers to give their views on how the law should be drafted and how the success of the changes should be measured.
59 retailers responded to the survey, with 90% of them giving customers plastic or paper bags.
Only 32 of them answered the question on what the minimum price of a bag for life should be, so an average was calculated which came to 72.22p.
As 70p was the nearest option, that was the recommendation made.
That's despite 27% suggesting a minimum price of £1 and only 2% recommending 70p.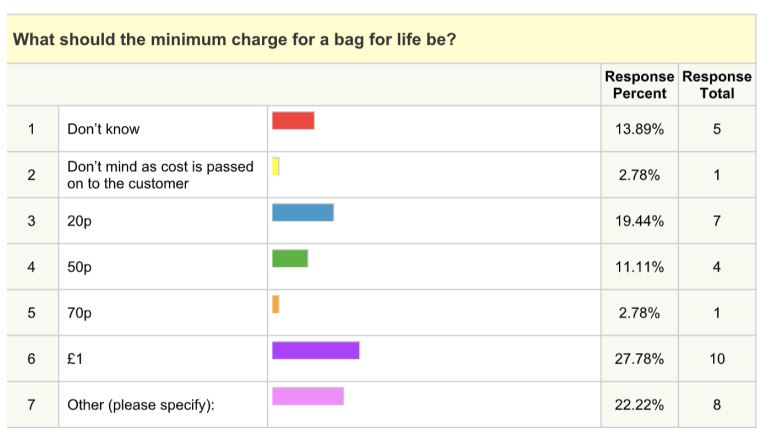 Of the eight 'other' responses - four asked for prices of 15p, 50p, £1.30 and £5.
33% of respondents said they'd give some money from bag sales to charity, while 27% said they wouldn't.
56% said they needed at least six months notice to make these changes.
It's proposed that a financial penalty be handed down to any retailer who fails to comply with the new legislation, when it comes into force.
More than half of respondents said the value of the fine should be calculated based on the number of times they offend and how big they are.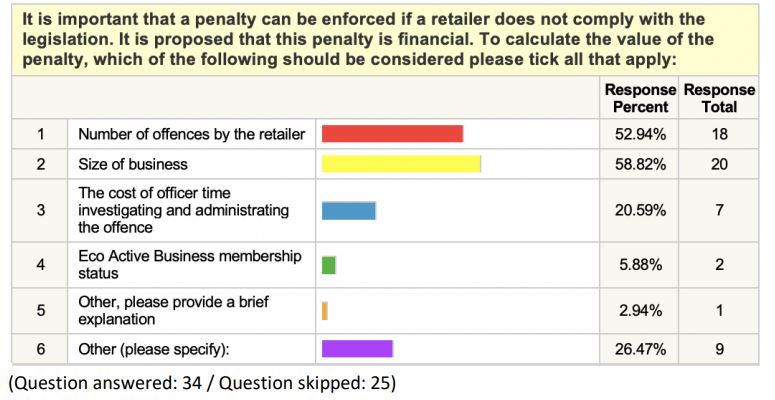 There was a lot of support for extending this law to reduce the use of other single use items - such as disposable cups and straws, and takeaway boxes.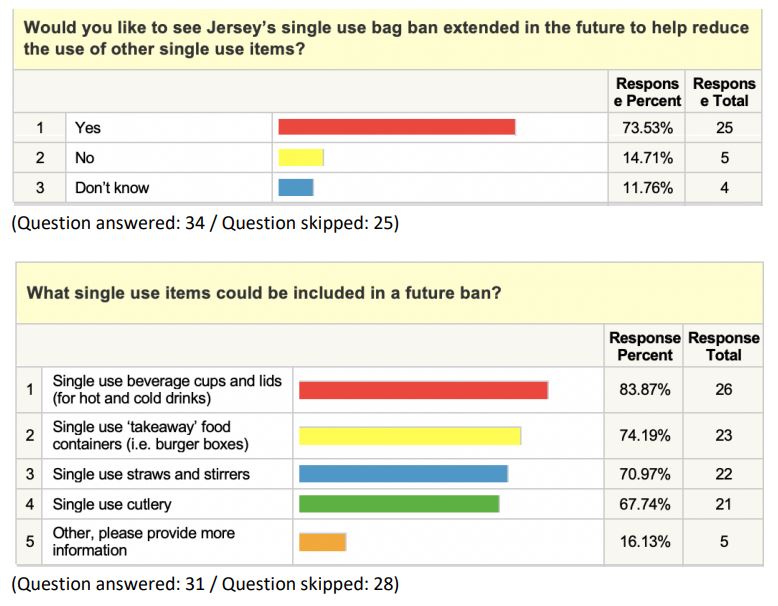 Legislation to bring this ban into force is due to come before the States Assembly later this year.
"Reducing the use of disposable bags, and setting a price to encourage the repeated re-use of bags for life, are important steps in changing shoppers' behaviour. Having a set price for a bag for life should extend the habit that many Islanders already have, of re-using their bags. Many people do it when they go to a supermarket, the next step is for them to re-use them all the time." - Deputy Kevin Lewis, Infrastructure Minister.