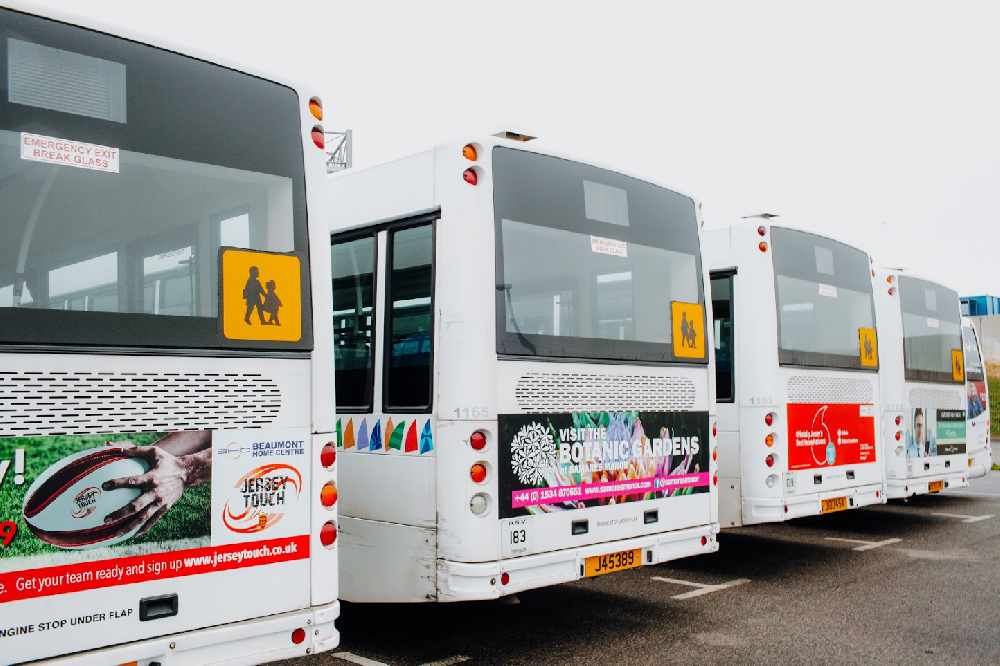 LibertyBus has announced its timetable and vehicle safety measures for when schools reopen to certain year groups next Monday (8 June).
JCG, Bealieu, Vic College and De La Salle routes will run as normal. Only Routes 53 and 57 will go to Grainville and Les Quennevais is a request only service.
The following routes will run:
MORNING:
770 & 777 combined
771
772
775
773 & 774 combined
778
780
781
880
885
887
888 & 889 combined
33 (not including Le Rocquier)
AFTERNOON:
901 & 959 combined
902 & 960 combined
903 & 961 combined
991 & 951 combined
993 & 953 combined
994 & 954 combined
996 & 956 combined
992
955 & 995 combined
997 & 957 combined
998
33 (not including Le Rocquier)
Students are being asked to make sure their Avanchicards are topped up as cash isn't accepted.
All passengers on board are being recommended to:
Wear a mask or some sort of face covering
Keep windows open at all times to aid ventilation
Carry hand sanitiser to use on the bus
Wash their hands before and after travelling
"We are limiting vehicles to 50% of their seated capacity and are displaying signage showing our recommended seating plan. With only a small amount of students going back next week, availability on buses is not expected to be a problem but we will continue to monitor capacities as more students return to school.
"Our vehicles have all been thoroughly cleaned and sanitised and this will continue after every morning and afternoon run, focusing on the areas that are touched the most such as the ticket machine, handles, push buttons and seat backs." - Kevin Hart, LibertyBus Director.
Year 6, 10 and 12 students can return from 8 June.
We put forward Channel 103 listener questions to the Education Minister and Director General of Children, Young People, Education and Skills, which you can watch here.