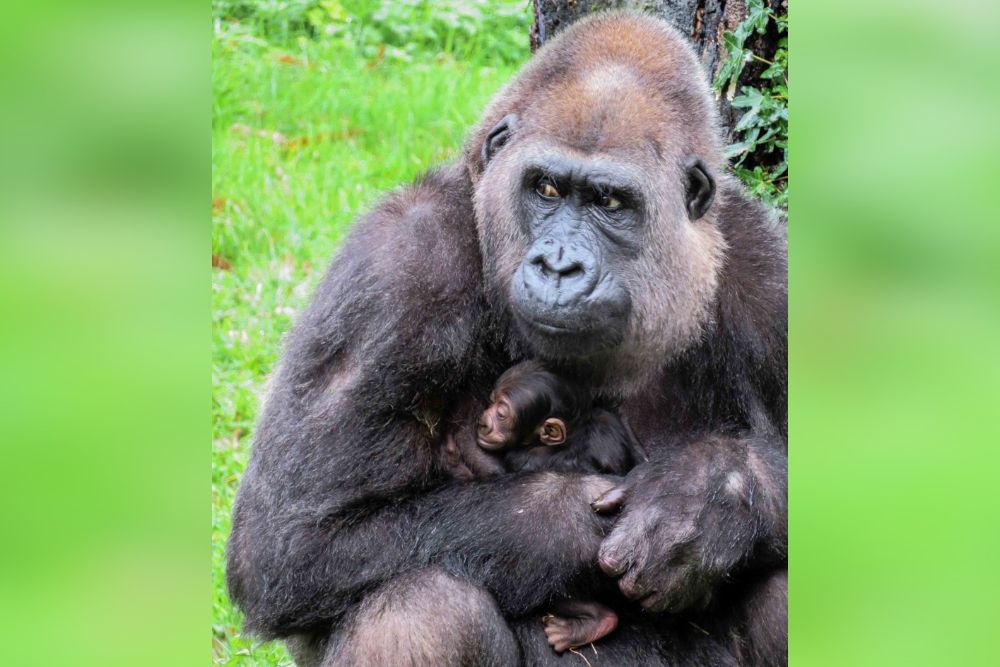 Image Credit: Mark Beresford
A new baby gorilla has been born at Jersey Zoo.
25-year-old western lowland gorilla, Bahasha, gave birth on Friday 15 November.
Keepers say the mother and baby are doing well, but they're being closely monitored as it's very early days.
It's not yet known whether the baby is male or female.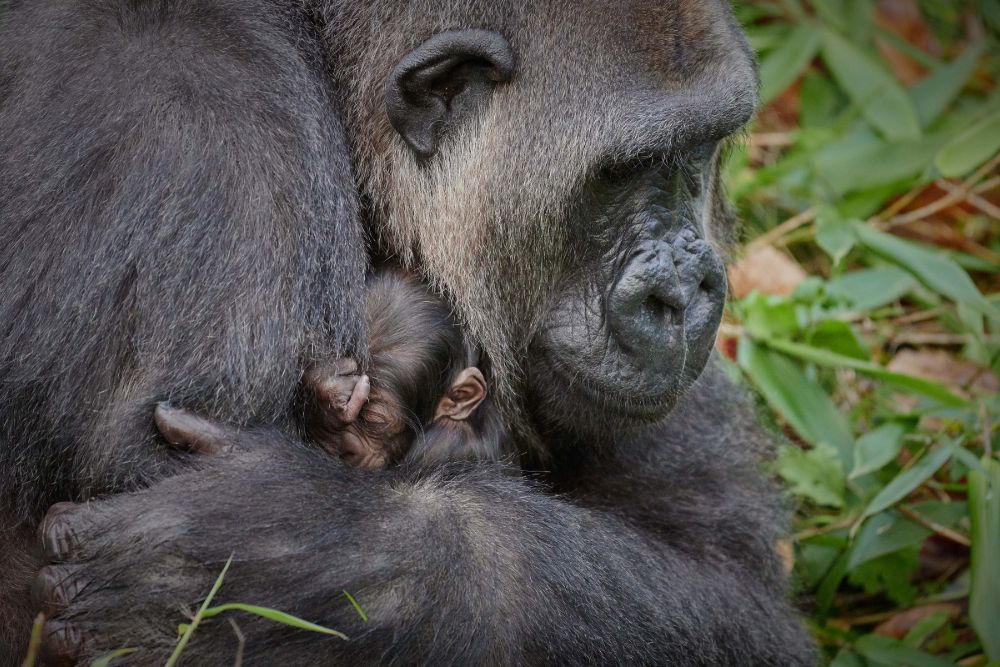 Image Credit: Charlie Wylie
Durrell's Deputy Head of Mammals, Gordon Hunt, says everyone at the charity is thrilled with the new arrival:
"We are so pleased that Bahasha and her infant are doing well so far. This birth is a great success for Durrell and the western lowland gorilla captive breeding programme.
"With this species being severely threatened in the wild, very new-born is an important addition to the captive population. As with all births, the first few days are crucial, so we are being extremely cautious and have been keeping a close eye on the group.
"Currently, the gorillas all appear to be settled, and dad Badongo has been protectively watching over Bahasha and their new baby."
We are THRILLED to announce the birth of a beautiful baby gorilla at Jersey Zoo!! 🦍🥰🍼😊

The new arrival was born on Fri 15th Nov to mum Bahasha & silverback Badongo. The keepers say mum and baby are doing very well.

What a perfect way to top off a wonderful year of gorillas! pic.twitter.com/PIVHwuNjei

— Jersey Zoo (@JerseyZoo) November 19, 2019