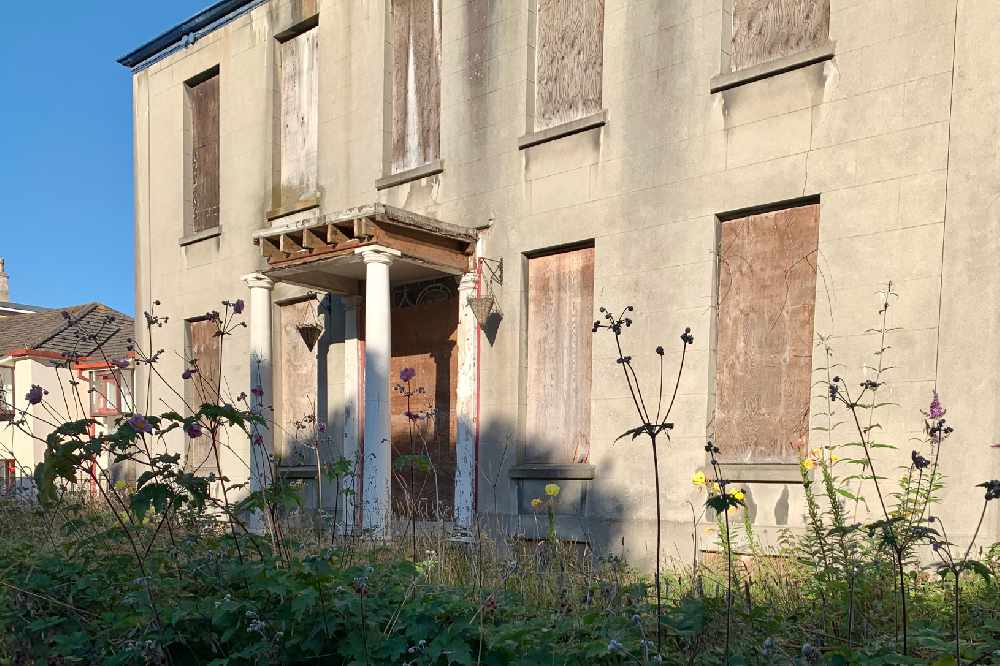 An agreement has been signed to refurbish a listed building for Autism Jersey to move into.
Andium Homes is aiming to submit outline planning permission next month for 266 new homes along with a so-called 'town wood' on the Ann Street Brewery site.
The majority of vacant properties will have to be demolished, but Sans Souci on St Saviour's Road will be kept for Autism Jersey to use as a bespoke centre.
The Grade-3 listed building has been derelict for many years.
A statement from the social housing provider says "currently in a very poor condition, Andium is confident that a sensitive refurbishment and extension to Sans Souci, which will be carried out during the development of the main Brewery site, will be supported by the Planning and Environment Department.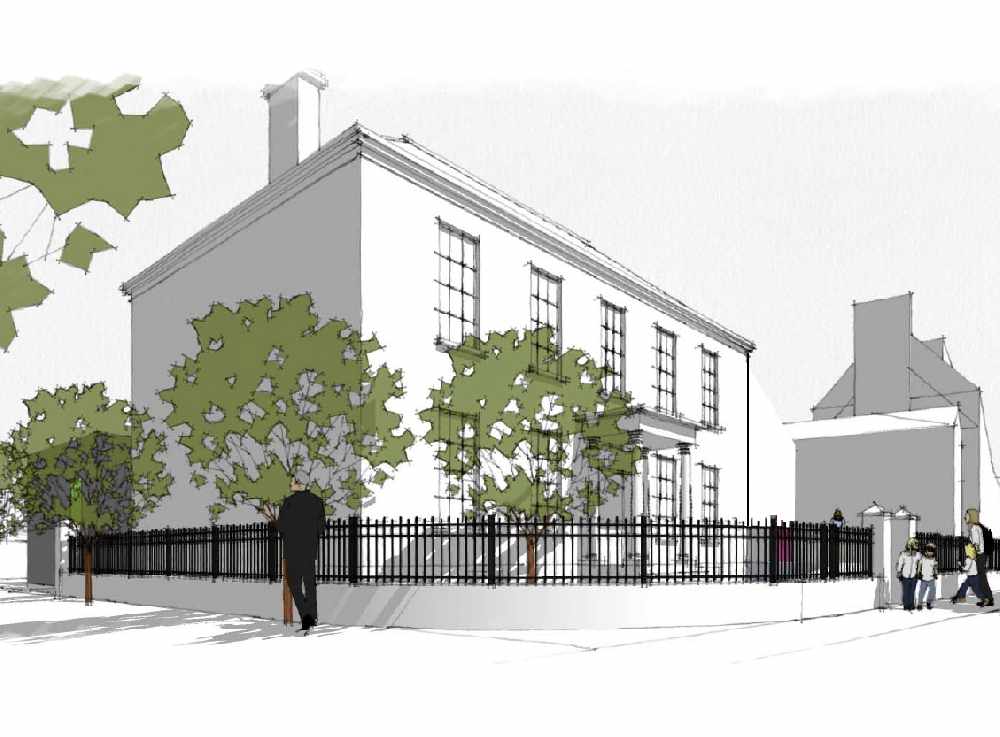 A sketch of how the refurbished property could look
Sans Souci 2009 it was included in a list of ten of the island's most historic properties in peril by Save Jersey's Heritage.
Autism Jersey has been searching for a dedicated base for around seven years
CEO Chris Dunne says it will be a single accessible place for families to go to tap into support, expertise and services in partnership with other autism professionals.
"We have worked on and looked at several sites, but this is the one that is going to work for us. It is exciting for all of us involved and it is a great partnership between ourselves as a charity, Andium as the provider and the government which is supporting us in the this project as well."