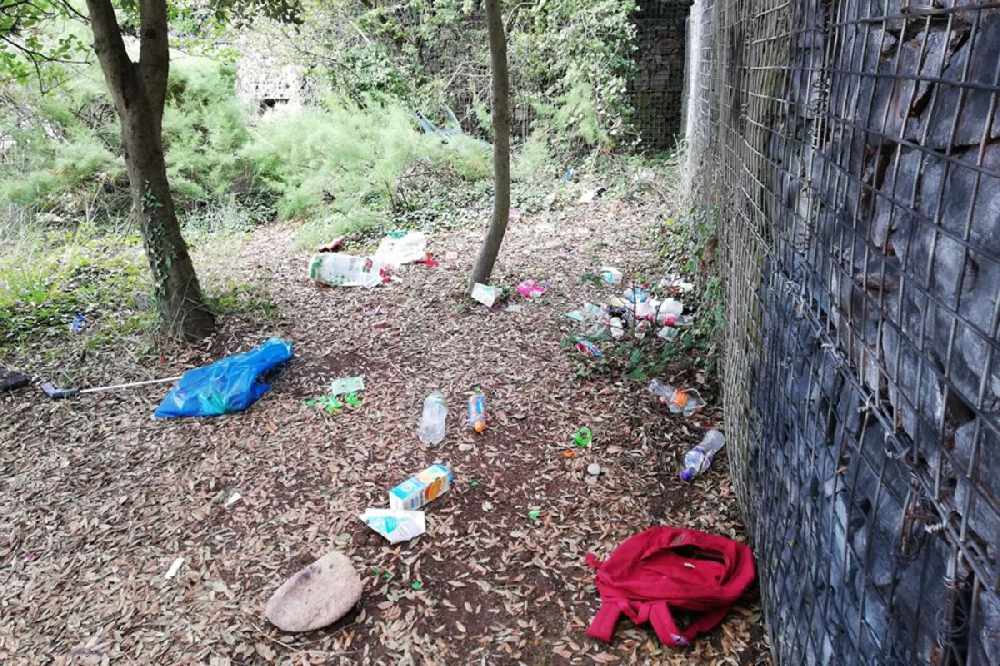 The National Trust is threatening to limit access to its sites, after cases of vandalism and littering in beauty spots at Le Hocq and St Brelade.
Its rangers had to deal with more litter at Le Don Le Quesne and Le Coleron Battery yesterday morning.
Anyone who sees rubbish thrown on the ground is asked to contact the Trust, the relevant parish hall or the police if damage is being caused.
Lands Manager Jon Parkes says it has been a constant bother.
"It's been an ongoing thing over the summer holiday for the last few years. The situation has got worse and this year we're going down to both sites every Monday morning and finding pretty much the same thing.
"Broken glass, fires, just general rubbish - like someone has had a party and just not thought to take their rubbish away with them at the end of it."
Three rangers are currently employed to keep watch over the sites and constantly have to deal with litter left behind.
The Trust may take action to stop people from using its beauty spots, if the littering and vandalism continues.
"We've had to repair the fence (at Le Coleron Battery) a number of times because people are just pulling it down or either burning it or throwing it into the sea.
"It's not just the time, it's the money it's costing us to repair this.
"The fencing is there to stop people falling into the gulleys. It's jeopardising people's safety and if it continues, we will have to review the access policies to sites like this."