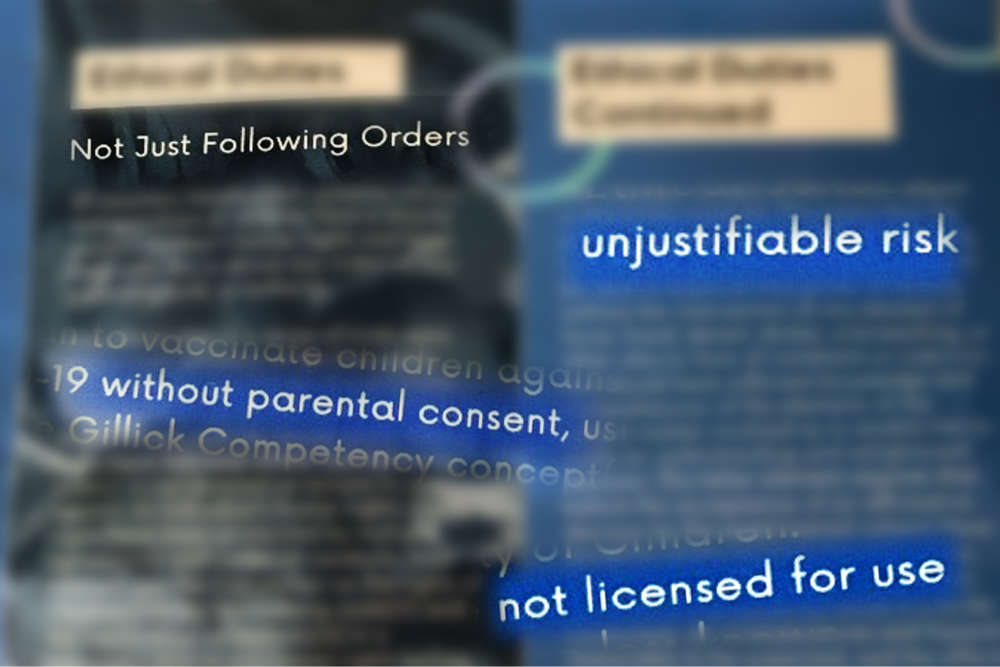 The government is investigating anti-vax leaflets being handed to parents outside some Jersey schools.
The anonymous pamphlets appear to look like official information, but refer to the potential rollout of Covid 19 vaccines to children as having ethical concerns of unnecessary and unjustifiable risk.
It is not known who produced them.
Emergency Department Consultant Dr. Rob Greig warned of them on Twitter after being handed one.
This is so wrong.
Individuals are now leaflet dropping parents outside of primary schools.
The appearance of the leaflets suggests it's from @GovJersey.
It is not.
IF it comes to the stage that certain ages need vaccinations it will be done with science behind it. #jerseyci pic.twitter.com/IGwC8D5Qlw

— Rob Greig (@drrobgreig) June 30, 2021
Becky Sherrington, Jersey's vaccine programme lead, said to Channel 103 that they are being looked into.
"It's not anything to do with the Government of Jersey at all, and we know that it is misinformation being circulated."
Health Minister Deputy Richard Renouf, in a statement also sent to schools and parents, says the government does not endorse any of these messages or 'condone the spreading of misinformation.'
"Any decision to vaccinate those under 18 is yet to be made by the Joint Committee on Vaccination and Immunisation and UK health authorities.
"Throughout the pandemic the Government of Jersey has followed the advice of this body, the Medicines and Healthcare Regulatory Agency and UK health authorities to ensure public safety. For more information on the COVID-19 vaccination programme please visit www.gov.je/vaccine."
Updated vaccine figures for Jersey are due to be published later today (1 July).
As of Wednesday 23 June, a third of 18 to 29-year-olds have had their first dose and 52,000 people have had both.