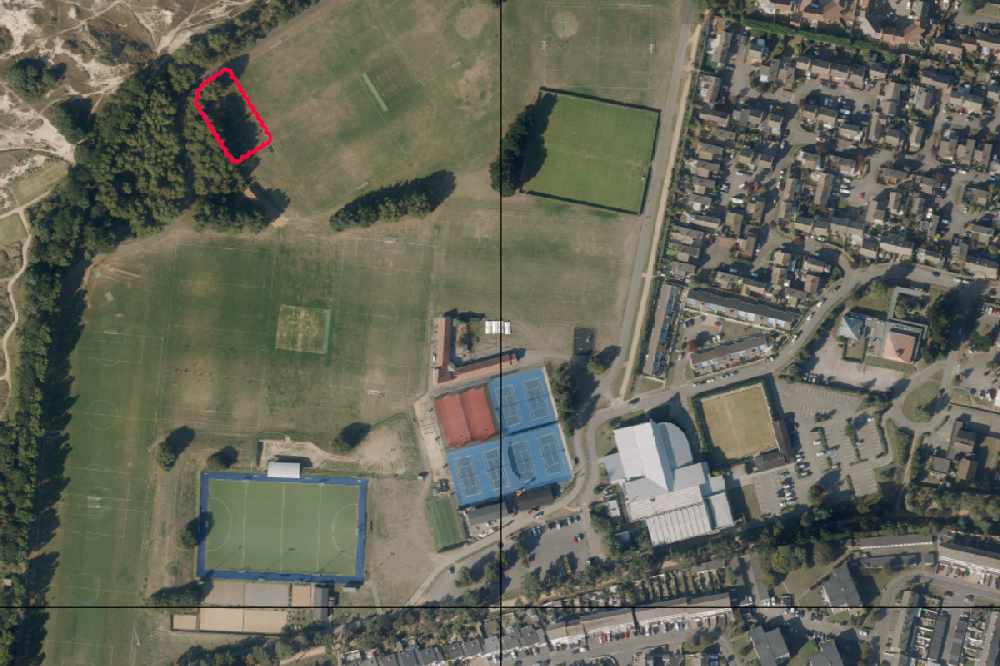 This was where the skate park was due to be built at the Les Quennevais Sports Centre.
It now looks like Jersey's new skate park will NOT be built at the Les Quennevais Sports Centre.
That was announced as the preferred option in January 2020 following a public consultation. Channel 103 was told in October that a planning application was due to be lodged by Christmas.
But the new Assistant Minister with responsibility for Sport, Deputy Hugh Raymond, made the shock announcement in Scrutiny that a new site is being looked at.
Officer Barclay Harvey says the complication was around having to masterplan the whole Les Quennevais complex and playing fields to fit the skate park in.
"As a result of that, the then Assistant Minister for Sport (Senator Steve Pallett) asked us to look at an alternative site and do the feasibility on that.
"That feasibility we're aiming to complete by 18 December and to keep things on track for the delivery of a new skate park in 2021."
The skate park was originally planned to be in place for the 2020 Tokyo Olympics, but that was pushed back to the end of the year before coronavirus led to the Olympics being pushed back to 2021.
It was then announced in the summer that a further delay would lead to building starting in 2021.
Mr. Harvey says concerns were raised about building at the Les Quennevais Sports Centre because of plans to redevelop the area.
"Parts of the Sports Facility Strategy ultimately is to redevelop the entire Les Quennevais Sports Centre and playing fields in years to come, and we're probably talking 7-10 years down the track.
"It would potentially complicate things by putting in a skate park when that master planning was not done at this stage. So other sites were considered."
It's not been revealed where this new potential site is - only that it is owned by the government and that it is closer to town.
The Constable of St Brelade has previously spoken out against building the park at the Les Quennevais Sports Centre - calling it the wrong place.
£685,000 has been set aside in the government plan to complete the project in 2021.