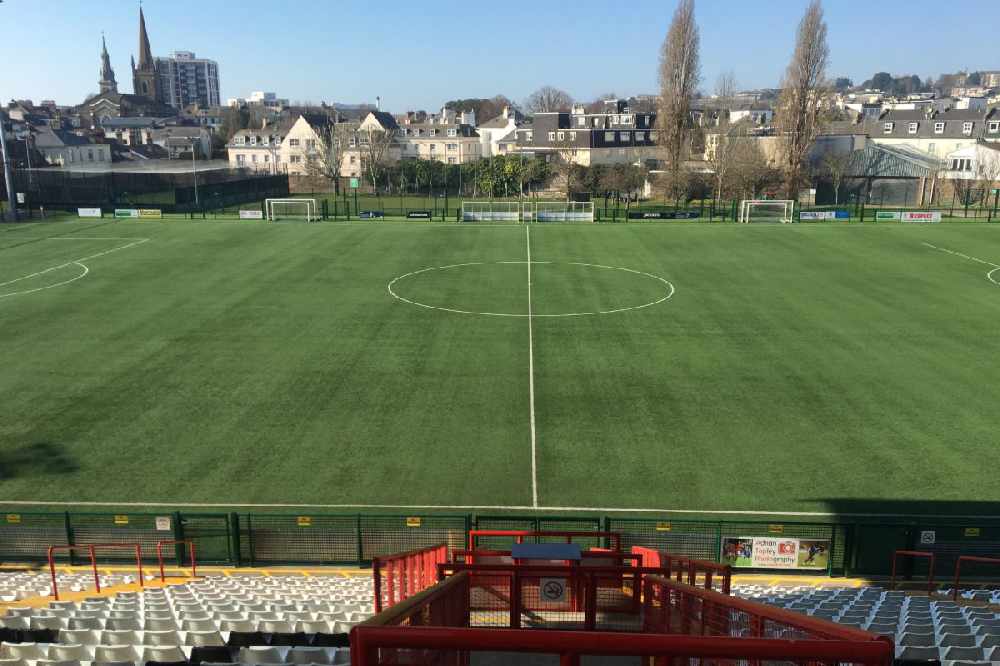 Jersey will honour club-legend Stuart Andre as part of a pre-season friendly against Exeter City this evening.
It's the island side's first match with a professional English first team in a decade.
League Two Exeter, managed by former player Matt Taylor, have been in the island for the past week for a training camp.
📸 Our venue for our first pre-season match with @JerseyFA

📍 Springfield Stadium #ECFC #OneGrecianGoal pic.twitter.com/EqDqU9hiXl

— Exeter City FC (@OfficialECFC) June 28, 2019
Jersey Manager Martin Cassidy says it will be a really tough test.
"Exeter are full of professionals all much higher level than our guys but we'll stand up, compete and do our best - which is all we can really ask.
"But obviously we expect Exeter to have the edge on this game by some way with their position in the Football League."
Several Grecians fans have made the trip over to the island to see their team in action - new signings Alex Fisher, Nigel Atangana, Tom Parkes and Lewis Ward could all make their first appearances for the club.
The encounter will also double-up as a 'match of recognition' for Jersey defender Stuart Andre, who'll be captain for what might be his final game for the island side.
🇯🇪 Match day 🇯🇪

Our men take on Exeter City this evening in a "match of recognition" for stalwart Jersey centre back Stuart Andre.

🏟 Springfield
🕡 6.30pm kick off
🆚 @OfficialECFC
💷 £5 pay on the gate for adults pic.twitter.com/Q9AJ8wZhJO

— Jersey FA 🇯🇪 (@JerseyFA) June 28, 2019
Cassidy has paid tribute to the long-serving centre-back.
"He (Stuart) didn't want any fuss and we tried to keep it as low key as possible but if you're having a game to celebrate someone, it's hard to keep it low-key.
"Especially with someone like Stuart, when even guys from Guernsey have so much respect for him. I've received calls from the Guernsey manager in relation to it.
"He's been nothing but excellent and a real role model in the Jersey game."
Andre first made his debut 17 years ago as a substitute against Alderney in the Muratti. He went on to be crowned 'Footballer of the Year' in 2008 and win gold as part of the 2009 Island-games winning squad in Aland.
The veteran is set to continue playing his club football for St Paul's next season.
Kick-off for tonight's game at Springfield is 6:30pm, with entry £5 for adults and free for children under 11 if accompanied by an adult.