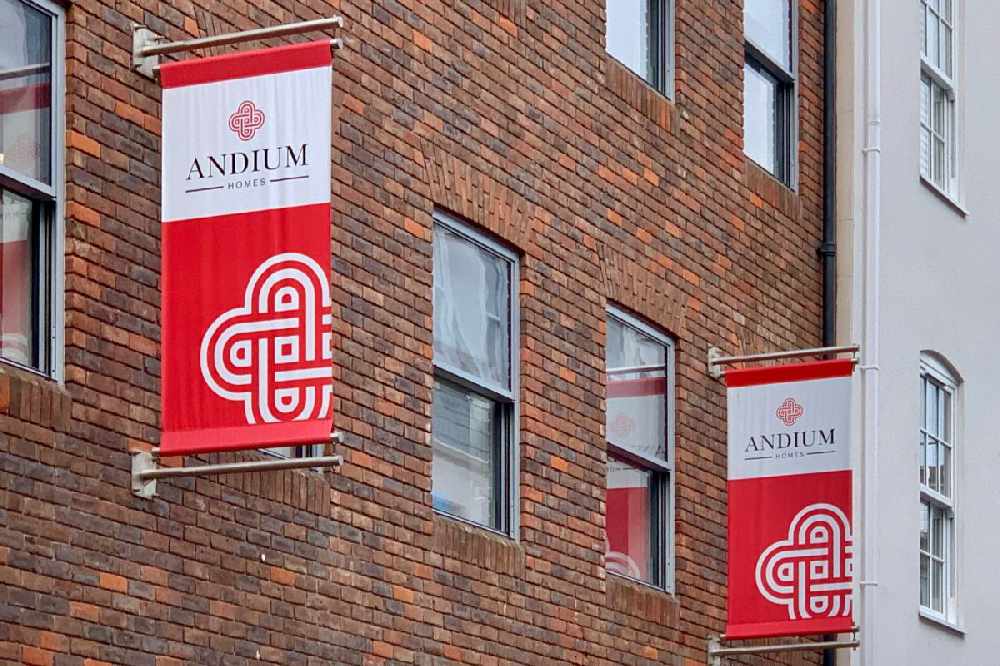 Andium can borrow up to £150 million from two banks to build more homes.
The social housing provider now has access to a credit facility through HSBC and NatWest.
It says the additional private fundings means it can continue to deliver on its promise of building 2,000 new homes by 2025 and then an extra 200 a year by 2030.
These schemes are funding through its borrowing from the government's £250m bond.
"Andium has now fully committed to the funds made available from the £250 million Bond that Government secured in order to assist Affordable Housing providers in achieving the Decent Homes Standard across their stock and to progress with a number of new developments. We are currently on site delivering over 730 new homes but with many more schemes in the pipeline it was important for us to secure additional funds.
"I am delighted to have reached agreement with HSBC and Natwest International for the additional borrowing, which will be repaid by the income generated from the homes developed. Andium's business model continues to be low risk and this is reflected in the competitive deal we have secured with lenders - the £150m is on an entirely unsecured basis. The borrowing will result in more people having the security of a home they can both afford and enjoy." - Lindsay Wood, Finance Director for Andium Homes.
730 new properties are currently being created on-site, on top of the 75 delivered last year at Belmont Court and Samares.
Work is continuing at a host of other sites:
- Samares, where a further 140 continue to be delivered;
- Le Squez Phase 4, where 151 new homes are in delivery;
- Ann Court, where 165 new homes are in delivery;
- Summerland, where 82 new homes are in delivery;
- Robin Hood, delivering 5 new houses;
- Rosemount Mews, delivering 2 new houses;
- Convent Court Low-Rise, a new facility for Age Concern and 21 new homes in delivery;
- La Collette Low-Rise, where 147 new homes are in delivery.
"Providing Andium with loan funding enables them to provide significantly more affordable homes to local families who need them." - Jamie Soulsby, Portfolio Director, NatWest International.
"Housing costs are a key issue in Jersey, and it is important that private and public sector work together to help people and families get access to decent homes. This chimes with our purpose as a bank." - Andrew McLaughlin, Chief Executive, NatWest International.