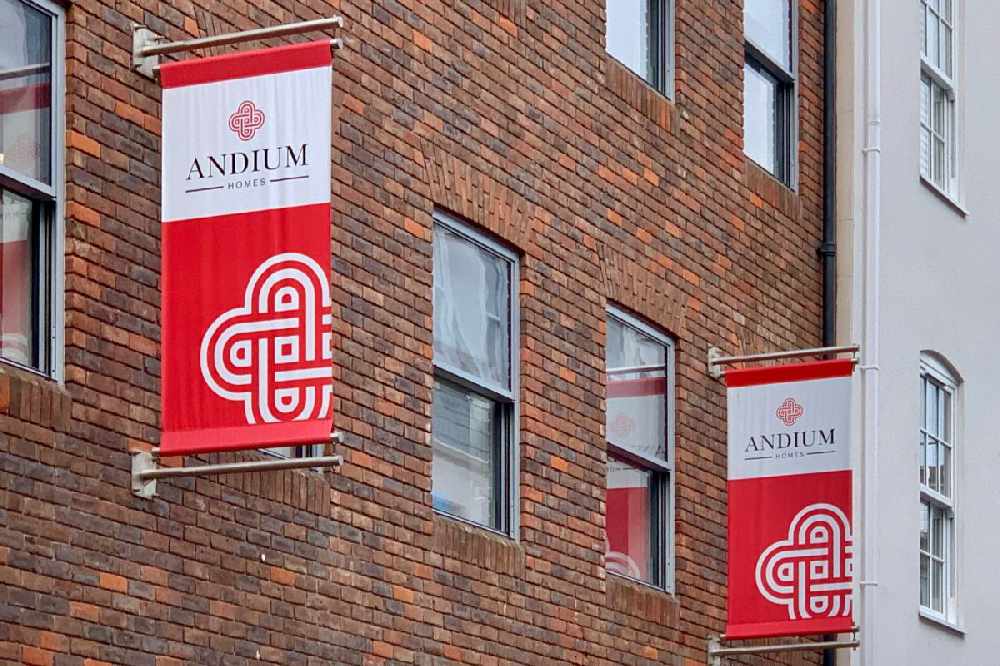 Andium is giving local contractors a £180 million boost to help the building trade recover from the coronavirus crisis.
It has announced an economic stimulus package.
The social housing provider is fast-tracking some of its home-building plans.
Three major projects will be offered for tender from next Tuesday.
One of them is for 130 apartments at The Limes on Greet Street. The other two are not being publicised at the moment because the company has not yet informed nearby residents.
In total, they will provide 550 affordable homes.
Eight design packages are also being offered to local teams worth £30 million, along with project management opportunities - to provide more work for the sector.
Mike Porter, Head of Operations says it's a hugely significant move:
"It is not just about the money, it is about confidence for the industry as well. This pipeline will help settle that confidence for the supply chains and all those involved, so it is good news for the island."
Martin Holmes from Jersey Construction Council has welcomed the announcement:
"Aside from the positive acceleration of their programme to deliver much-needed homes for our community, this sizeable package of infrastructure work will act as economic stimulus and will give confidence to our industry as we start to emerge from the current restrictions and continue our work to build a sustainable industry."
The accelerated projects are in addition to planned work for this year on 21 new homes at Convent Court, 122 on the Jersey Gas site, and refurbishing the four Le Marais tower blocks.
Andium is currently on eight sites, delivering 700 homes. It has a target of 3000 new homes by 2030.