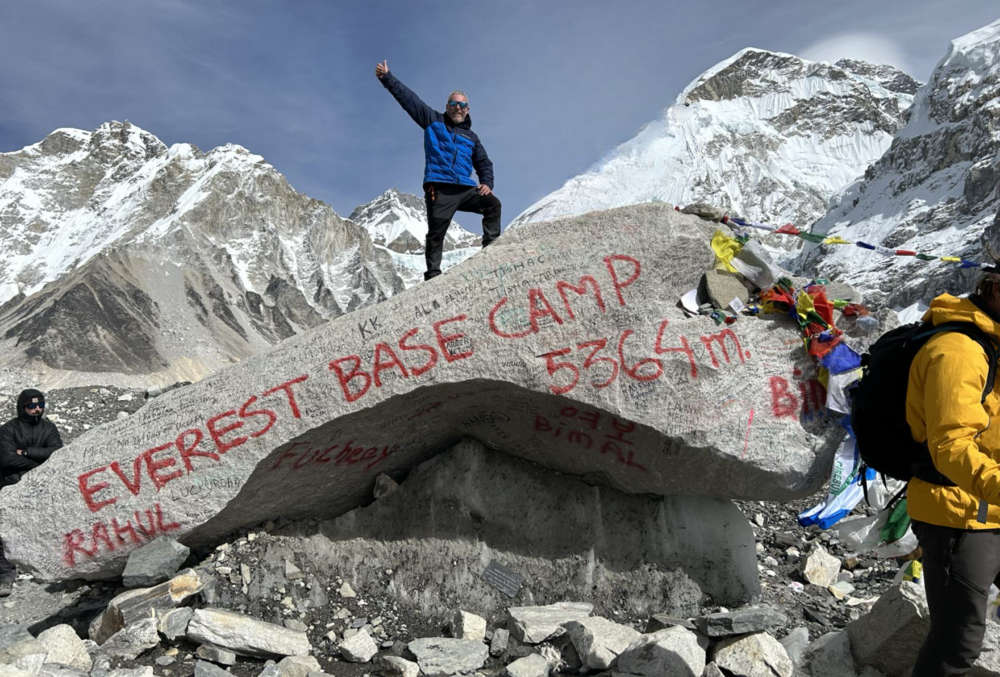 A Jersey air traffic controller has scaled new heights - completing a charity Everest base camp trek.
Marc Hill has raised £3000 for Helping Wings and Every Child Our Future (ECOF), which both have a special meaning to him.
Ports of Jersey is matching the amount raised for ECOF, as it is one of its charity partners.
Keen walker Marc trekked for 19-days to reach the Mount Everest base camp in the Sagarmatha Park in Nepal.
He'd trained for 6 months, including by taking the stairs at work - to the top of the 39 metre tall Air Traffic Control Tower.
Everest Base Camp is some 137 and half times taller, at 5,364 metres.
Marc says at times he found it hard to keep going in the cold conditions on the walk to Kala Patthar and found it hard to breathe due to the altitude.
"I didn't think I was going to make it to the top, but my fellow team members just said to keep going, and I'm so glad I did."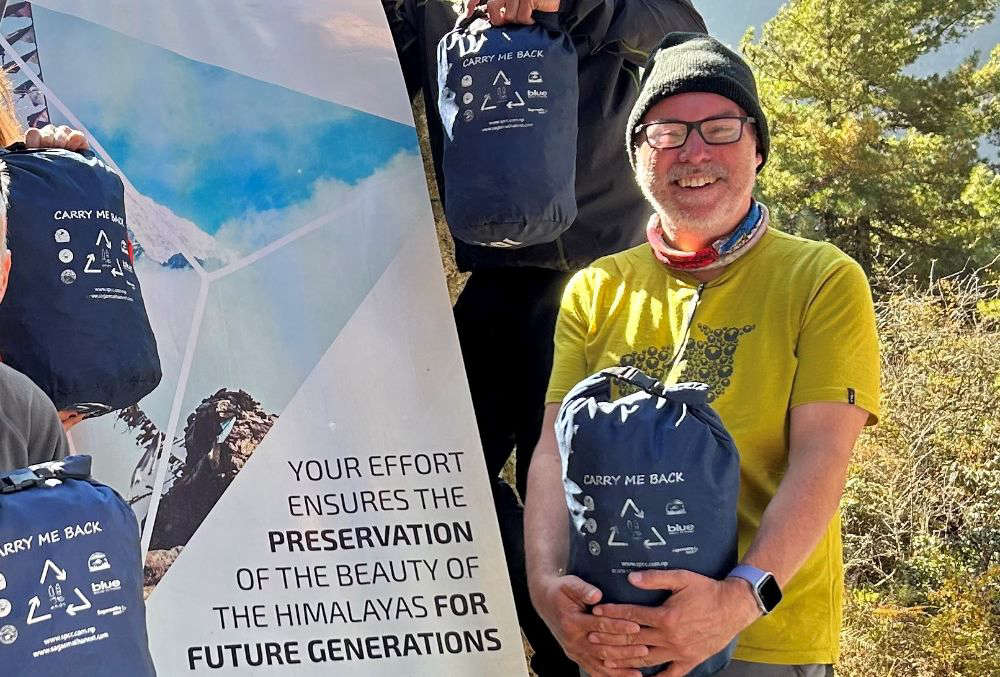 One of the most memorable part of the trip for Marc was Lukla airport as it is one of the top 10 most dangerous airports in the world.
It's set in a Himalayan settlement nearly 3,000 metres above sea level, surrounded by mountains, with a runway around six times shorter than one at an everyday airport.
Another thing he pointed out was that there was less rubbish around the mountains than in 2015 when he trekked to Annapurna base camp and at some camps he found a solar powered kettle.
""I think they are trying to take more care of the environment and are providing recycling bins to reduce the amount of waste."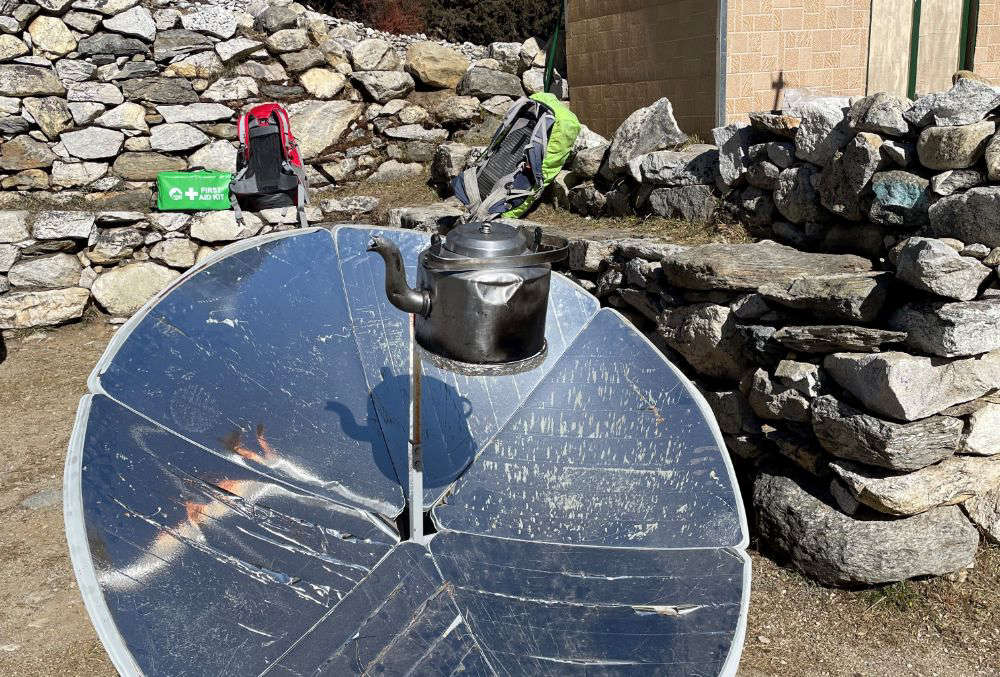 Marc and his teammates stayed in teahouses overnight. Some were so cold, ice formed on the inside of the windows.
The air traffic controller says while the trek was gruelling at times and incredibly tough, the scenery and comeradery made it all worthwhile.
"It really was a trip of a lifetime, and the sense of achievement is unbelievable, particularly knowing that people have been so generous when giving to worthy causes, and that people in Jersey will benefit."
"The only question is, where to next? The sky's the limit!"