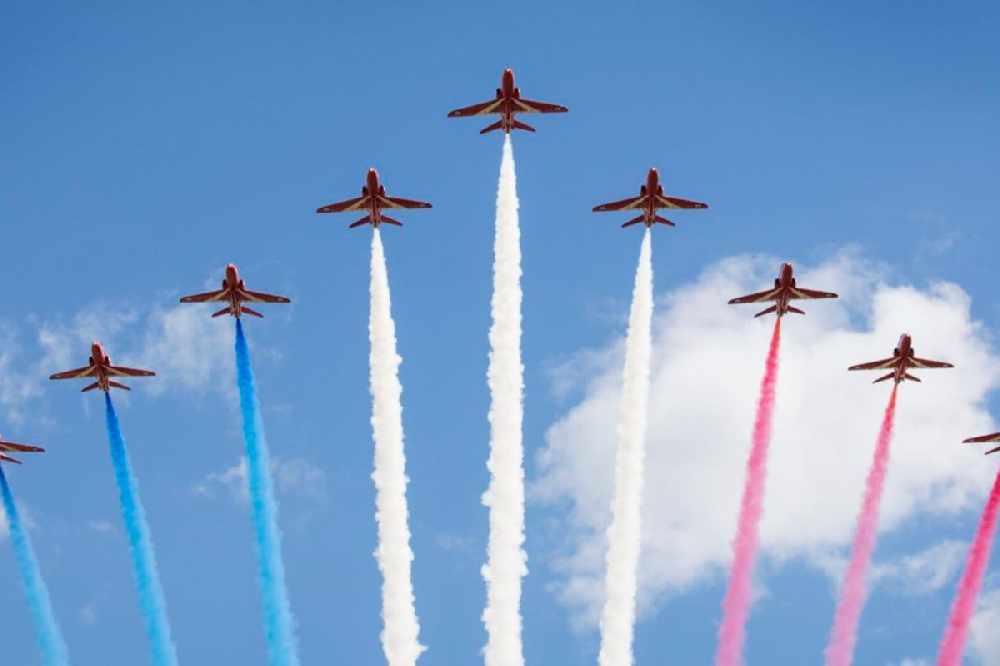 The Red Arrows, Spitfire and RAF Typhoon are amongst the line up for the 2021 Jersey International Air Display.
The popular air show over St Aubin's makes its return after a hiatus last year due to coronavirus restrictions.
The schedule, which is subject to last minute changes, will see many favourites take to our skies once again.
An RAF P8 Flypast is due to open the display just after 1pm.
Other highlights include a Yak-3, OV10 Bronco, Chinook helicopter, Dakota, Draken and Viggen.
The famous RAF Red Arrows aerobatics team will provide the traditional finale from 4.30pm
The latest display timetable can be found here and changes will be announced on social media @JerseyAirshow.
Display Director Mike Higgins told Channel 103 how he is thrilled to have the display back for the enjoyment of islanders after a "tough" past 18 months.
"We're delighted to do the air display this year. This will give us all a boost after being effectively locked down for the past 18 months, but we've had to change the way we do things."
"This is the first big event for Jersey after restrictions have been lifted, so it's great for us to put it on and we hope people enjoy it."
Changes have included no static displays or food stalls, to avoid large crowds gathering.
Spectators are being encouraged spread out across the bay to watch the show.
"We don't want to be adding to the spread of the virus, but we want people to enjoy the air display. Be sensible, keep a distance from those around you."
There won't be the usual programme on sale either. That's to avoid the exchange of cash and to protect volunteer programme sellers.
The usual £5 souvenir guide helps fundraise for British service charities.
"We're not selling the souvenir programme this year and that was a deliberate act. We didn't want to jeopardise our programme sellers. They would have to meet a lot of people and we didn't want to expose them to the virus."
With no food available, organisers are suggesting onlookers pack a picnic.
Victoria Avenue will be closed to traffic from midday until approx 6pm.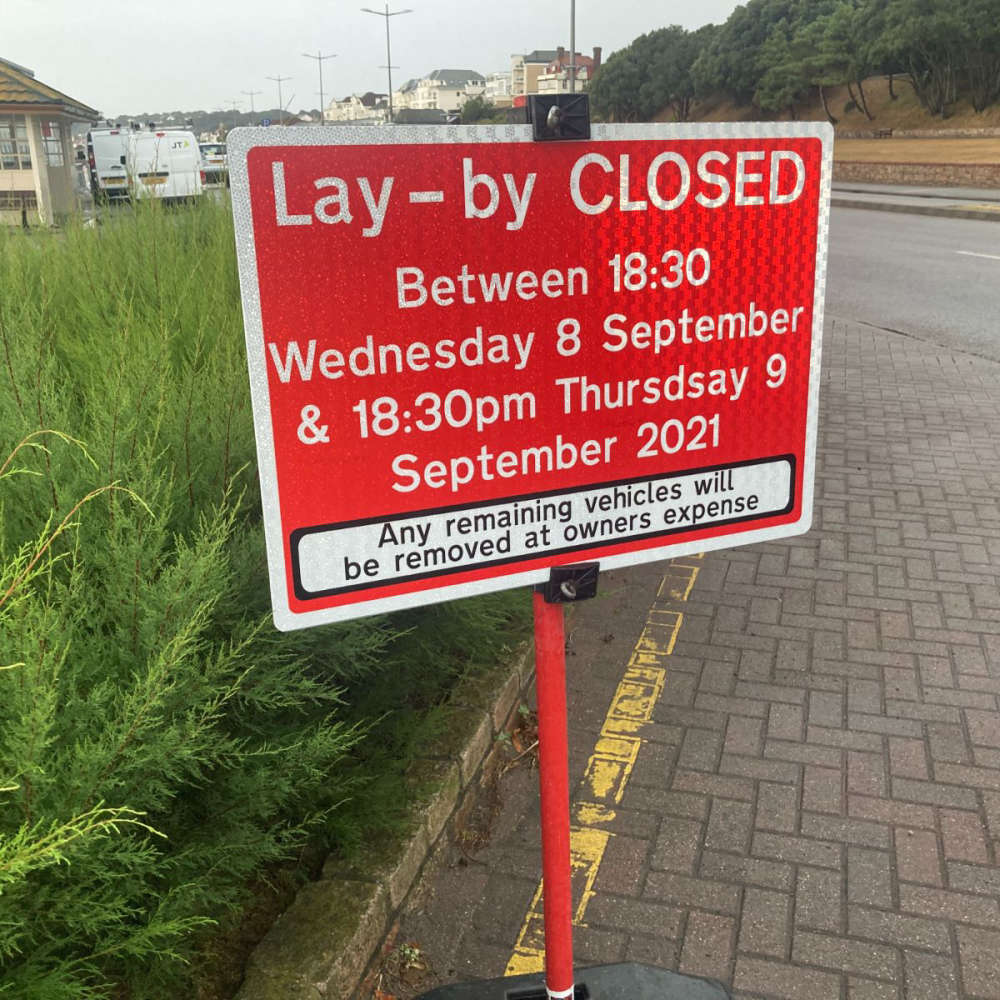 Elizabeth Castle and St Aubin's Fort will also be closed to visitors on Thursday.
Elizabeth Castle is CLOSED all day today (8th) and tomorrow (9th) for @JerseyAirshow 2021 practise and display. The Castle reopens as normal from Friday (10th) for visitors to head over and explore. #JIAD2021 #LoveYourCastle #OurIslandStory @GovJersey @VisitJerseyCI @JEPnews pic.twitter.com/0Kn6f2T1Mw

— Jersey Heritage (@loveheritage) September 8, 2021