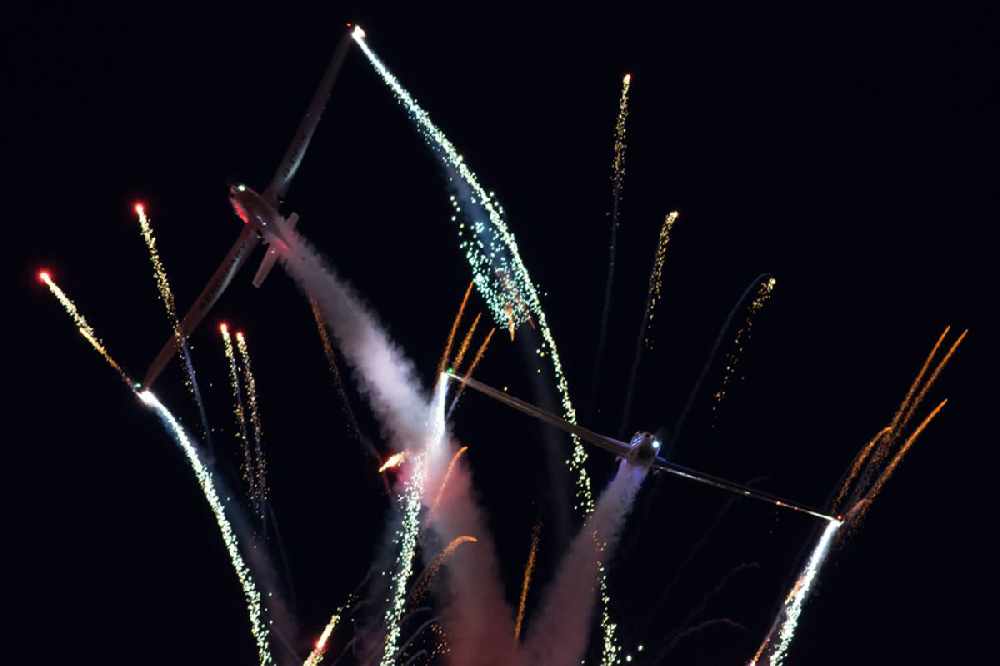 Aerial display team, Aerosparx, will return to this summer's Battle of Flowers for a third year.
The airborne fireworks show will be a part of the daytime parade's finale for the first time, having previously only taken part in the Moonlight Parades.
Organiser, Jackie Donald says she's looking forward to welcoming them back to the island:
"Without doubt, Aerosparx has proved a real favourite among the crowds and we are delighted that the duo has agreed to take part in both parades."
This year's Battle of Flowers takes place on Thursday 8 - Friday 9 August 2019.