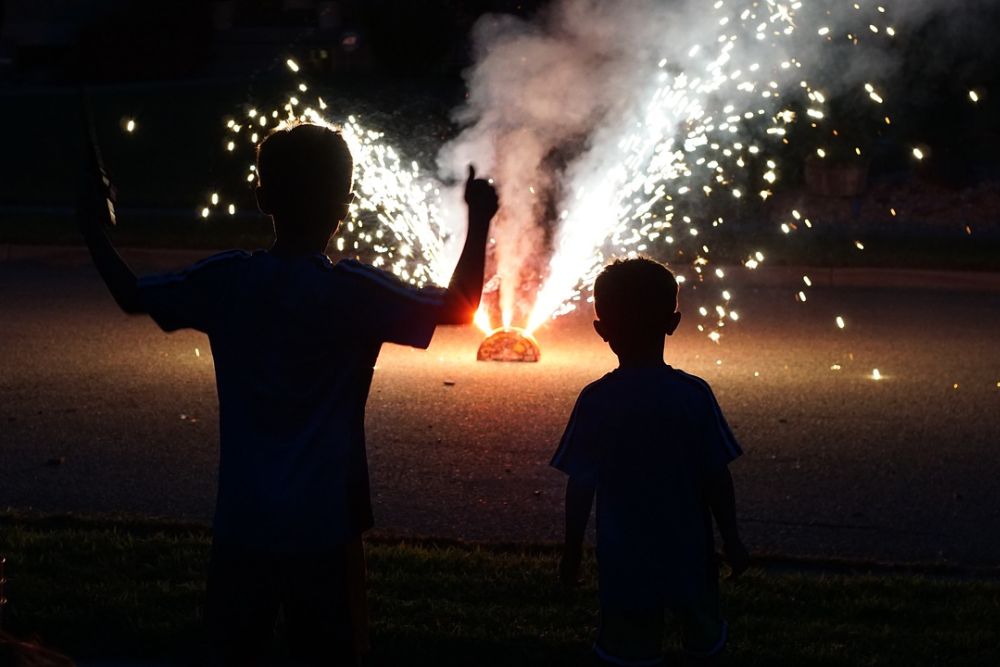 With Bonfire night set to be celebrated a little differently this year, Jersey's Fire and Rescue Service is giving tips to help keep islanders safe.
All of the usual public Bonfire night events have been cancelled this year due to Covid-19, but the Fire Service anticipates more private events will be taking place.
Jersey Fire and Rescue is offering the following advice to ensure celebrations remain safe:
Bonfire safety:
Keep a bucket of water or a garden hose nearby in case of emergencies
Check the bonfire for any wildlife that may have nested before lighting
Don't leave the bonfire unattended
Keep children and pets away from the bonfire
Don't throw fireworks into the fire
Firework safety:
Always buy fireworks from a reputable shop; shops have to apply to the Fire Service for a licence to sell fireworks
Only buy fireworks marked BS7114 – this is the British Standard that all fireworks should meet
Follow the instructions on individual fireworks – read them in daylight or by torchlight, never by a naked flame
Make suitable supports and launchers if you're setting off catherine wheels or rockets
Below, Crew Commander John Le Cornu shares his top safety tips for Islanders.
Bonfire Night 2020

Hear from Crew Commander, John Le Cornu, who shares his top safety tips for Islanders ahead of #BonfireNight night on Thursday. If you're choosing to mark the occasion this year, please make sure you do so as carefully as possible. #FireworkSafety 💥🚒👨🏻‍🚒

Posted by Jersey Fire & Rescue on Tuesday, November 3, 2020
"We are asking Islanders to be mindful of the current global pandemic, and not to take unnecessary risks, which in turn puts additional pressure on all of the emergency services.
"Be considerate of your neighbours and let them know if you're planning on having a bonfire or fireworks so that they can be prepared themselves." - Watch Commander Mark Bailey-Walker
Jersey's government is reminding people that gatherings must be limited to no more than 20 people because of the coronavirus pandemic:
Bonfire night is usually a stressful time for pet-owners because many animals are frightened by loud noise and lights.
JSPCA's PR, Media and Fundraising Manager Michelle Parker says there are some measures that will help calm your pet:
Keep them inside the house so you know where they are
Close all doors and windows (for noise and so they don't shoot out when they are scared)
Make them a secure place - maybe a cosy place in the corner of the house or under the bed
Play calming music to mask some of the noise
Keep them busy and distracted - cuddling, petting or playing with them
Michelle says islanders should be respectful of their neighbours this year.
"I think that a lot of the organised events get announced in various different places, which is great because you can then be prepared if there's one happening near you, it's when people have their private events that it's just courtesy to let people know nearby if you're having something in your garden to just make people aware so that they can prepare rather than be surprised on the night."