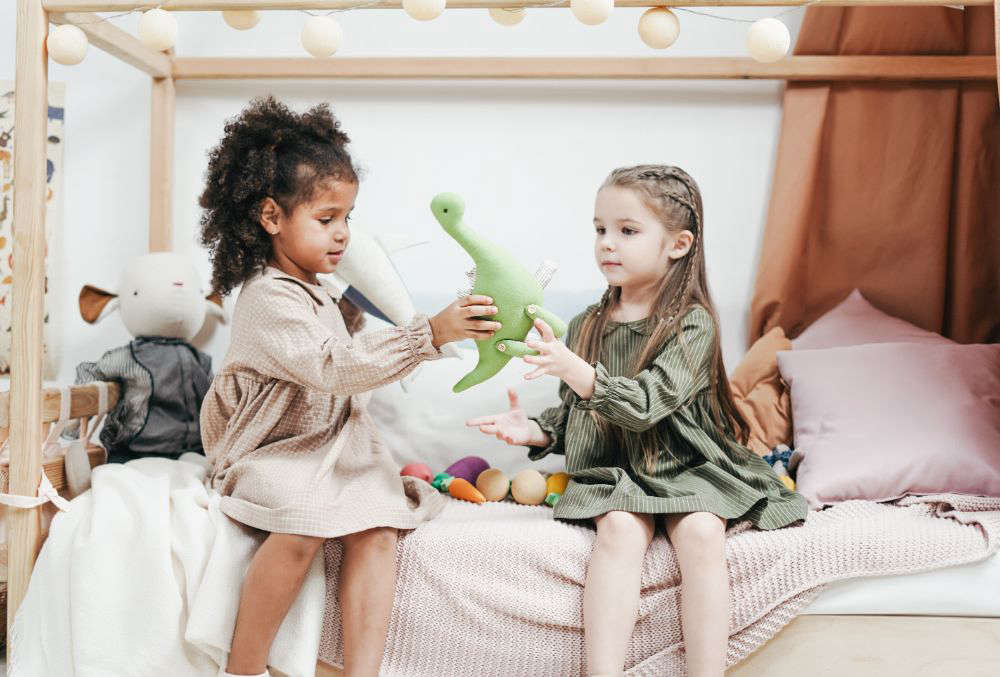 Islanders are being encouraged to save money, and the planet, this year at the Toy Swap Shop.
This time of year is proving hard for some families in Jersey due to the cost-of-living crisis and the festive period looming, however the Toy Swap Shop could help alleviate that.
The event has been set up at St. Paul's Centre on 10 December and islanders can spend tokens they earn and choose new toys that other children do not want.
Islanders receive tokens by giving old toys to drop off centres from today (28 November) to 9 December.
Jane Burns, Sustainability and Climate Change Engagement Manager, says it will keep existing toys in circulation for longer, to be loved again by a new owner.
"It's a bit of a toy amnesty, where those that are no longer played with are swapped for something that will be played with."
The Toy Swap Shop will also cut the island's carbon emissions as less toys will be shipped to Jersey; giving toys a second life also keeps existing materials, like plastic, in use.
The British Heart Foundation have revealed that more than a quarter of UK parents throw away toys that are in perfect working order.
Little islanders and 'Father Christmas' will be able to pick out the new toys at the event, and a quiet half hour has also been included for children with sensory issues, which will run from 10:30 am to 11 am.
Toys can be dropped off at the following locations:
Maritime House – 5, 6 and 7 December (9:30 am - 4 pm)
St Brelade Parish Hall – 1, 2, 5, 6 and 7 December (3:30 pm - 5:00 pm)
St John Parish Hall – 28, 29, 30 November, 1, 2, 5 December (9 am - 4 pm on Mondays, Tuesdays and Fridays, 9 am - 7 pm on Wednesdays, and 9 am - 1 pm on Thursdays)
Children who attend one of the following schools, can also drop toys off at:
​Bel Royal Primary School
​St Georges School Preparatory School
​St Lawrence Primary School
St Martin's School
St Mary's School
Samarès School