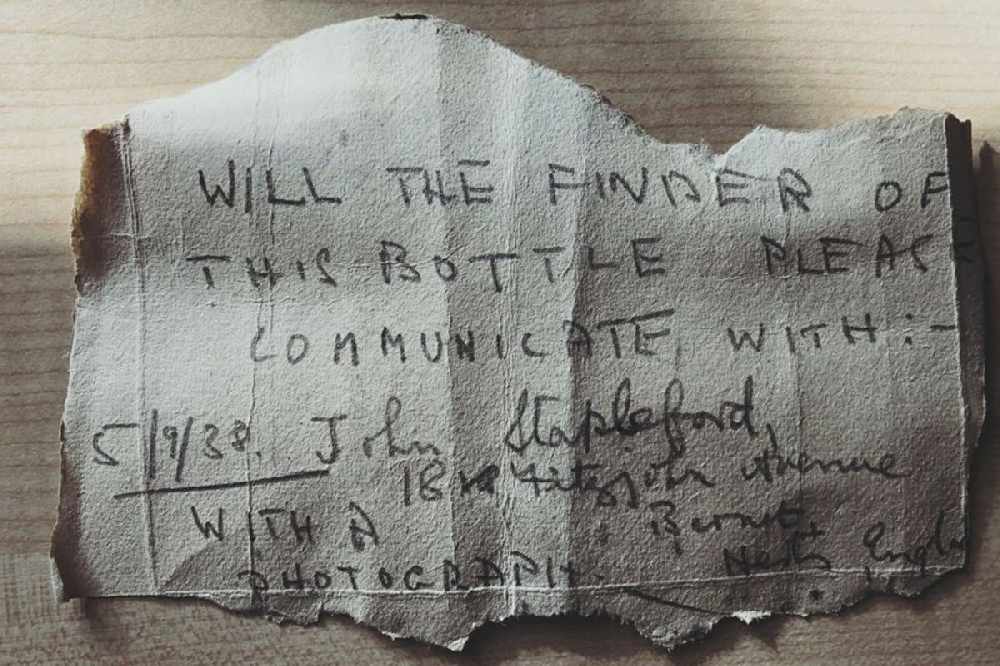 Picture Credit: Nigel Hill / Facebook.
A Jersey dog walker has found a message in a bottle washed up in St Aubin's Bay that dates back to 1938!
The note asks the finder to get in touch with John Stapleford, who according to the message lived in Barnet at the time.
"Will the finder of this bottle please communicate with: John Stapleford, 18 Fitzjohn Avenue, Barnet, Herts, England, with a photograph."
It is dated 5th September 1938.
Nigel Hill posted his discovery on Facebook, prompting an investigation into John's whereabouts.
It was found that John was born on 4 August 1889 and died on 2 December 1980 aged 91, which means that he would have sent the bottled message when he was 49.
Public records show that Mr. Stapleford was a civil servant - a chief accountant with Customs and Excise.
There are also records of the sender going on visits to New York and Niagra Falls.
The search is now on for John's family members, to alert them and continue the story!