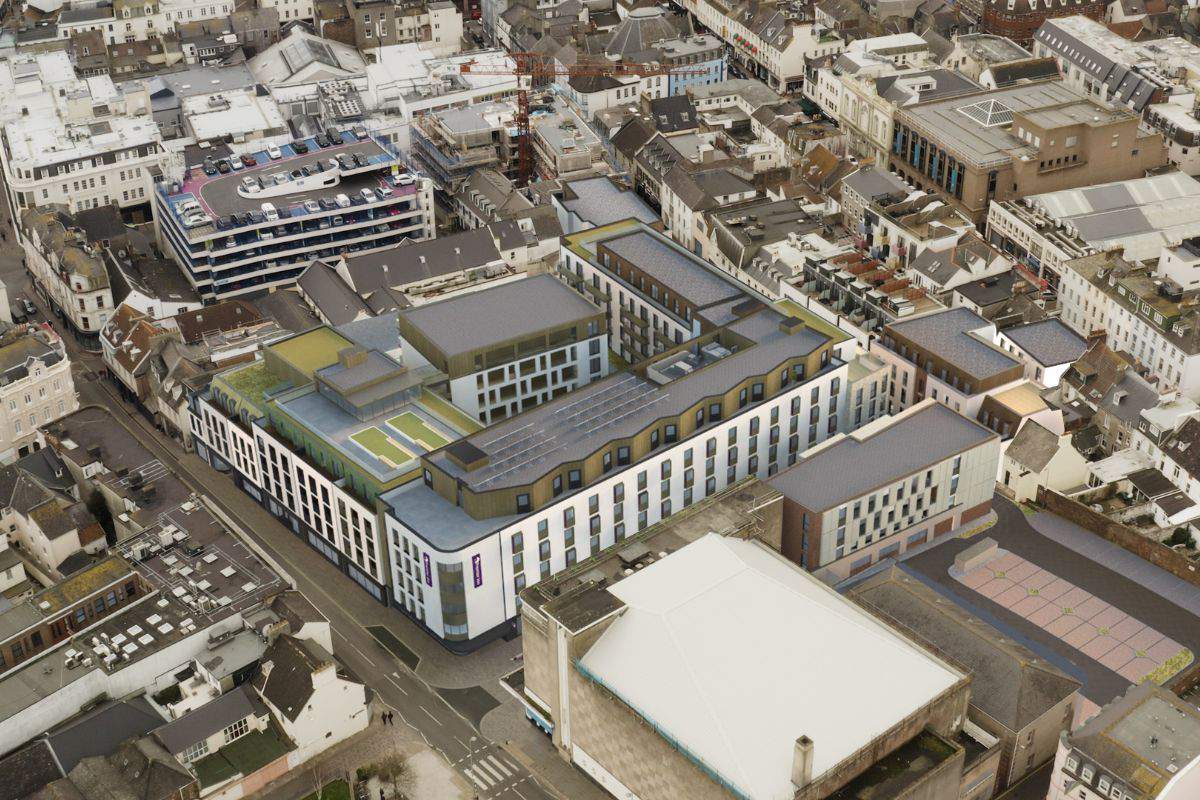 Plans for a £70m redevelopment of Bath Street, including 144 apartments and Jersey's second Premier Inn hotel, have been approved.
Le Masurier has been given permission by three votes to one by the Planning Committee.
The project also includes a bar and restaurant, a pedestrian street connecting the Millennium Town park to the library and underground parking.
It represents one of the biggest ever single regeneration projects in St Helier.
Edward Bennett from the developers is delighted.
"We've put a great deal of time and effort and money into putting together, what we believed, was a viable scheme which would not only introduce commercial benefit to ourselves, but would bring huge benefits to island residents, businesses and visitors to the island.
"We just can't wait to get started!"
The project is privately funded at no cost to the taxpayer.
Several parties did come out in opposition to the project, mainly because two regency-area buildings on Bath Street will be demolished to make way for the redevelopment.
They included the Jersey Architecture Commission, Save Jersey's Heritage, Societe Jersiaise and the National Trust for Jersey.
However, the majority of the Planning panel backed Le Masurier's assertion that the economic benefits of providing more jobs, housing, connectivity and tourism outweighed the impact on listed buildings.
"Heritage is very important to us. We looked at it carefully and it was just unfortunate that the viability of the scheme wouldn't permit the retention of those heritage sites.
"Having said that, we are looking at how we've developed the scheme sympathetically to our neighbours." - Edward Bennett, Le Masurier Director.
Several people backed the plans - including the Constable of St Helier, Jersey Business and Visit Jersey.
Excellent news. Great benefit to the North of town. The right decision.

— Eliot Lincoln (@el_linc) October 16, 2019
Le Masurier told the committee it expects 40,000 overnight stays per year and visitor spend of around £1.6m.
30 new jobs would be created at the 122-bed hotel.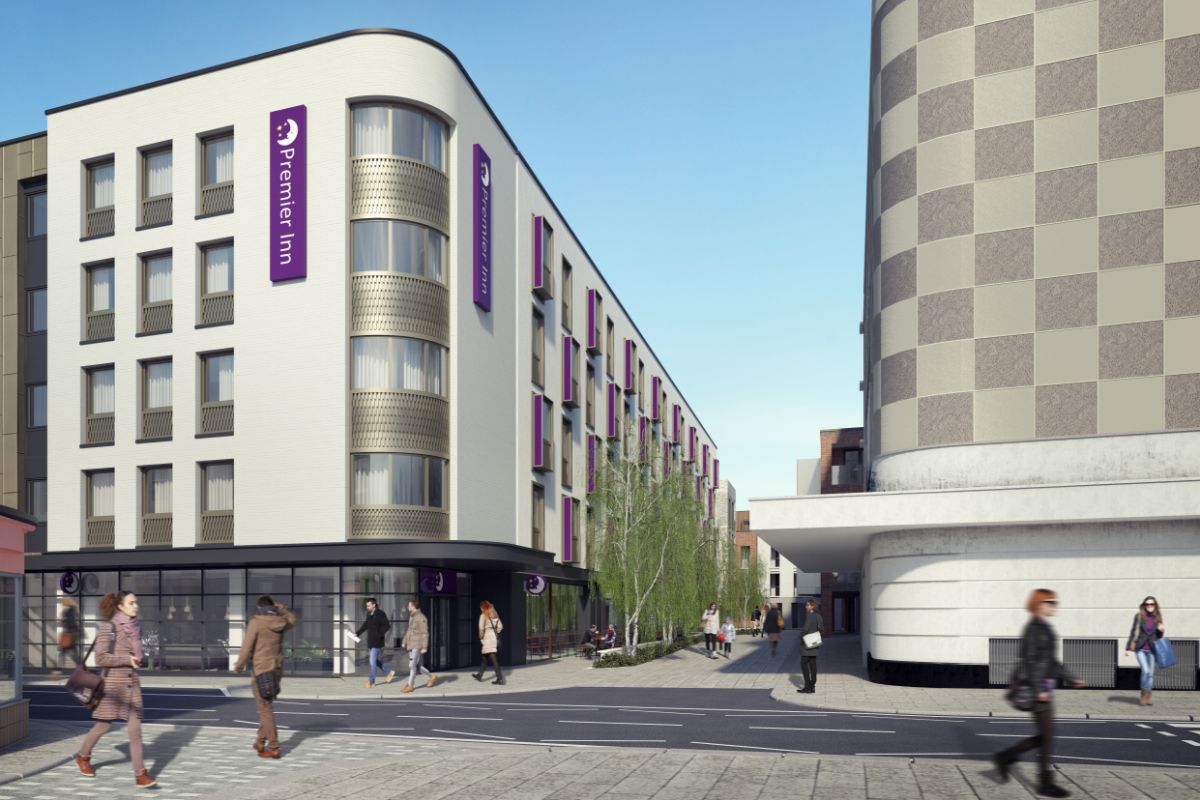 Work is due to start in January, with the Premier Inn ready to use in 2021. The 144 apartments and underground car parking are due for completion in 2022.
There will also be a new public pedestrianised route from the Millennium Town Park to the library and onto the Central Market, green space with planting, al fresco dining, communal seating, water features, courtyard gardens and residential rooftop terracing.