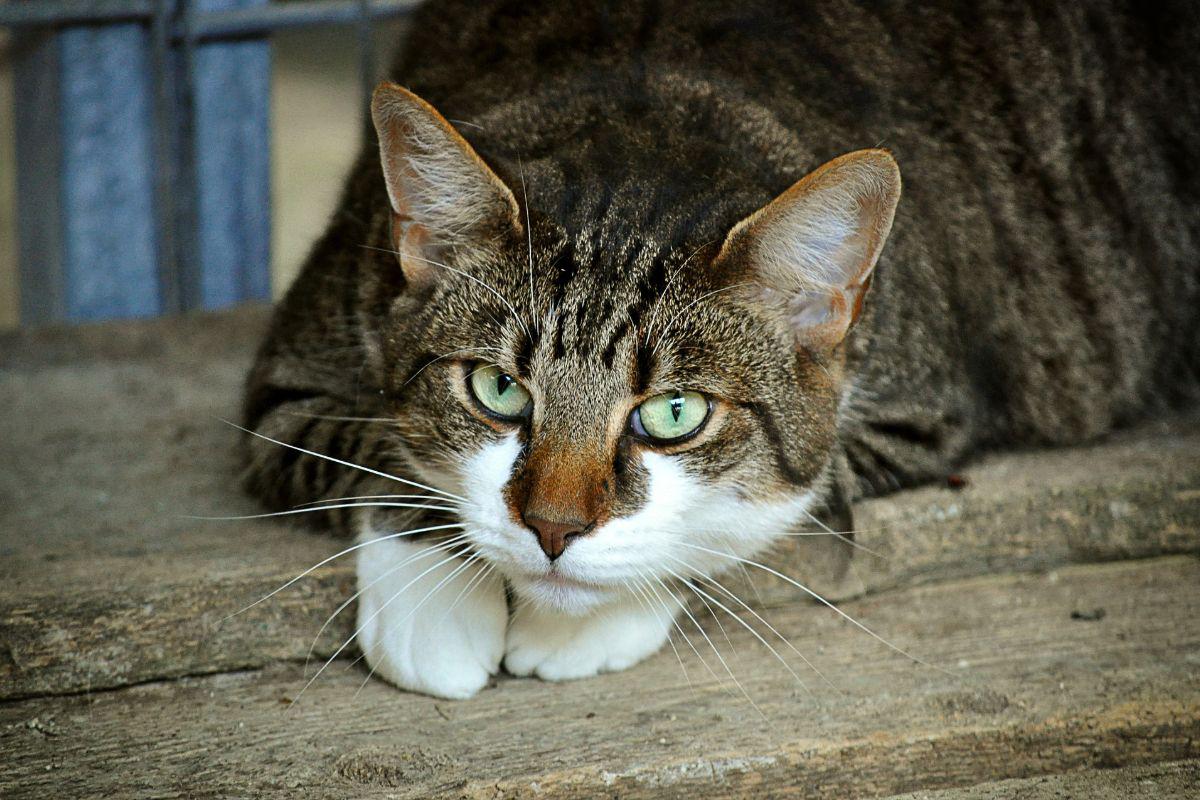 A petition to treat unreported crashes involving cats as 'hit and runs' will now be considered for a debate in the States.
It was the first petition to pass the thousand-signature mark and receive a Ministerial.
Now a last-minute push from supporters has seen it gather more than 5,300 signatures by the time it closed yesterday. That is enough to potentially trigger a vote in the Assembly.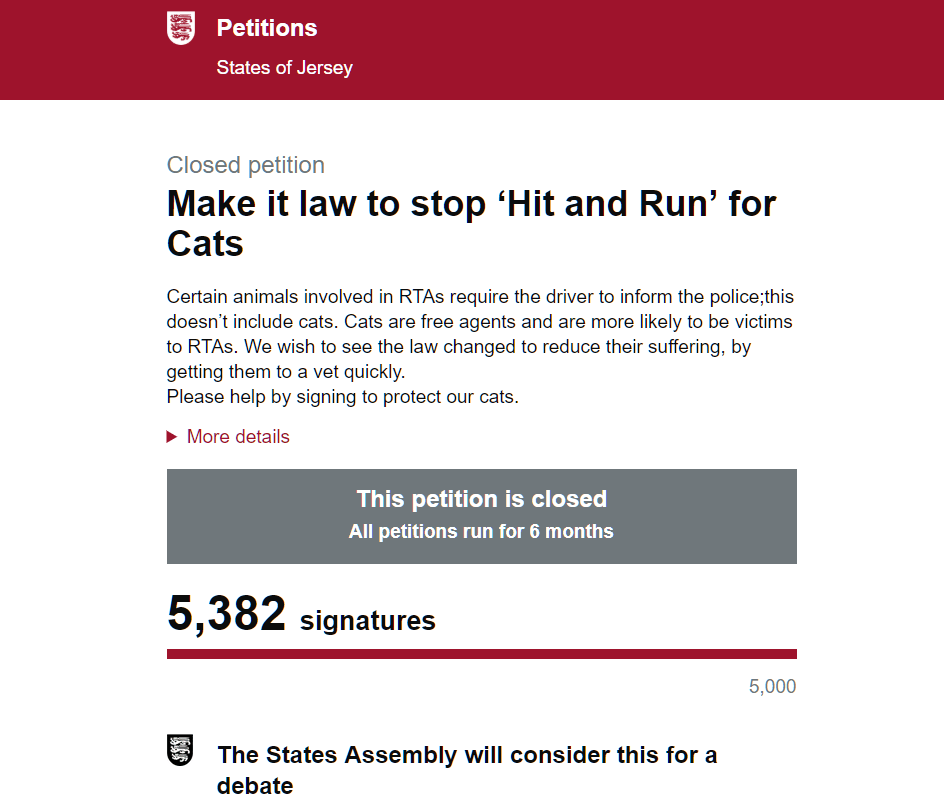 The last time the issue was addressed, the Infrastructure Minister, Deputy Kevin Lewis, said the changes could be seen as 'heavy-handed' as cats are already 'well provided for' by existing laws.
"It was concluded that amending the Road Traffic Law might be a heavy-handed approach which would place an extra burden on the Police. It is already an offence, carrying heavy penalties under the Animal Welfare Law, to do or omit to do any act so as to cause unnecessary suffering to a domestic animal (including cats)."
The team behind the petition, Equal Rights For Cats, says the late push for signatures made for a tense day: