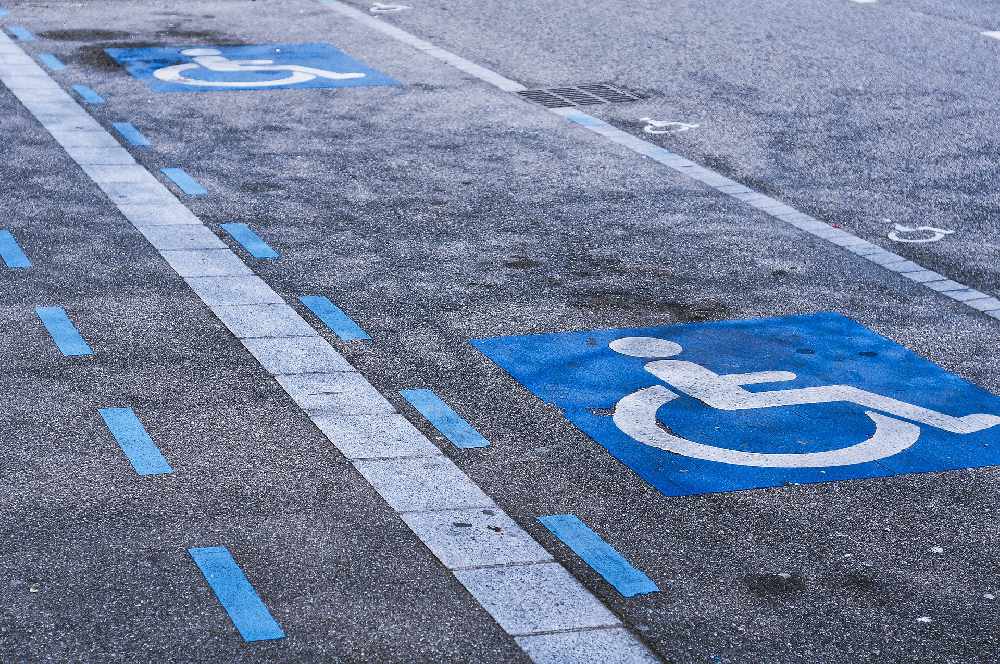 A Jersey disability charity is calling for much bigger fines for people who park in a designated disabled space without a blue badge.
Currently, the maximum penalty for anyone who parks illegally in a space for disabled drivers is £100.
Shopmobility wants to see that doubled to £200 for a first offence, and for repeat offenders to face a £500 penalty.
The charity says it's hearing a rising number of complaints about people using the spaces for people with disabilities despite not owning a blue badge.
Representatives have approached the Infrastructure Minister and parish constables, also calling for better monitoring of the spaces, especially in the evening and at the weekend.
"For instance, Waterloo Street in the evenings, which has about five disabled spaces - they are all taken by people without blue badges.
It's surprising, I suppose, to some people that a disabled person is disabled 24 hours a day.
There are signs you can buy that say 'If you have my space, have my disability,' you can't really say more than that, can you?"
At the moment, the maximum fine that can be handed out at Parish Hall Enquiry is £200.
"The law should be changed, so that the Magistrate's court doesn't have to deal with everything above £200. We could then have £200 as a first offence, and then either £500 or £1000 for a second offence, or subsequent ones."
Mr Trevor says the Infrastructure Minister has suggested a group of voluntary parking monitors be adopted, similar to the Honorary Police, to check blue badges outside of Parking Warden hours.
St Helier Constable Simon Crowcroft, told Channel 103 the States and Parish enforcement authorities are working hard to tackle the problem.
"There may be a tech solution to this in future involving issuing disabled drivers with a chip that means illegal use of the bays is quickly reported to traffic enforcement officers."