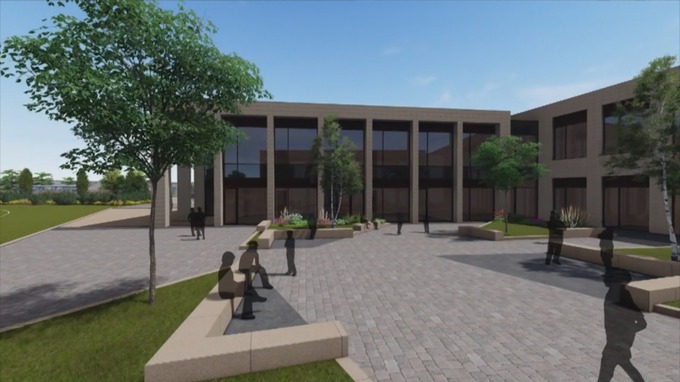 The landowners of the remaining fields needed for the new Les Quennevais school have been forced to sell them for £409,000.
A Compulsory Purchase order has been completed by the States and contracts have been passed through the Royal Court.
£253,000 was offered by the States at the start of this month, and an eight-day deadline to reach an agreement was set.
That deadline passed and after further talks, a sale price of more than £409,000 was reached.
Advocate James Lawrence, who represented the landowners Mr and Mrs Carrel, said the figure was 'less than anticipated'.
"We are pleased that this sale has been completed and that Mr and Mrs Carrel can now put this difficult process behind them. This has been a transaction of real compromise, with our clients frequently having to deal with moving goalposts, changing offers and conflicting messages.
"To be clear, throughout the discussions, our clients have asked only for fair treatment in order to help move this project forward. The reality is that this sale effectively means the loss of an old Jersey farmstead, and our clients' simple intention has always been to regain the loss in value of selling part of their farm in addition to fair compensation in accordance with the law.
"It has clearly been an incredibly stressful time for the Carrels and, without the desire nor the emotional or financial resources for an ongoing legal battle against the might of the States of Jersey, it is a welcome conclusion to this saga."
The States have been contacted for comment.