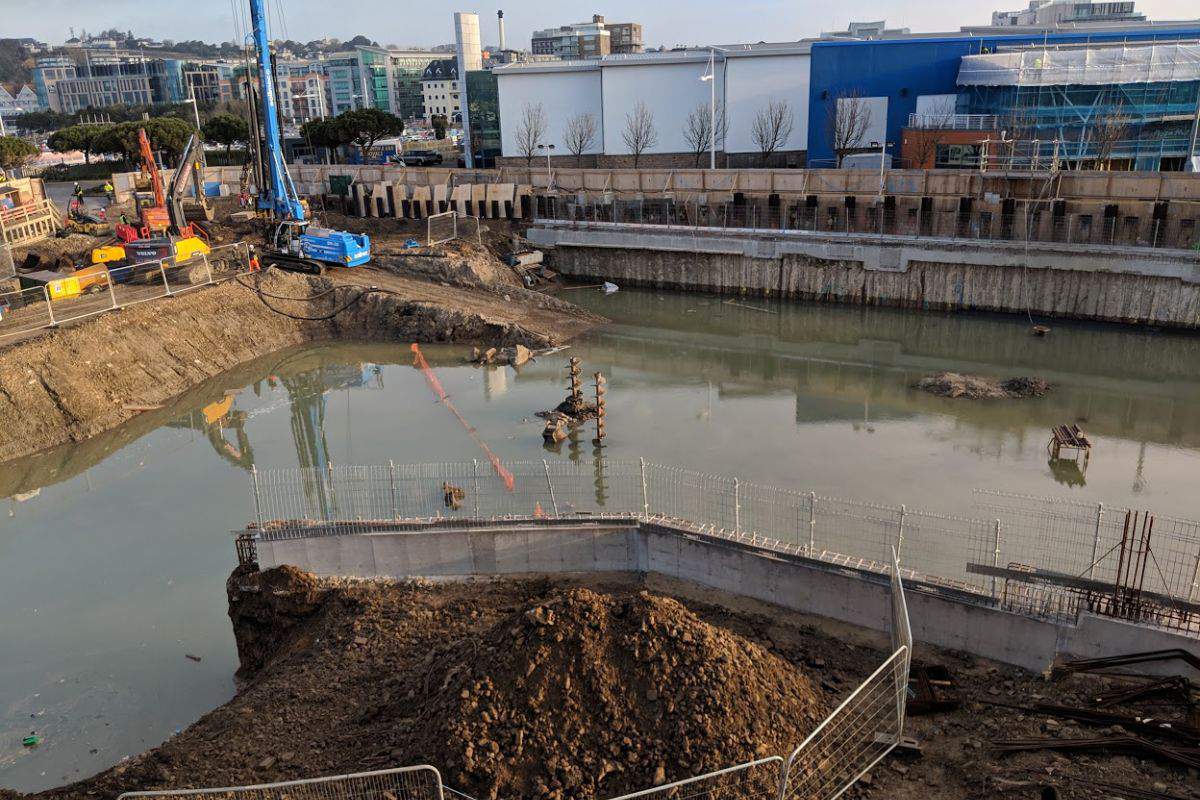 Credit: Save Our Shoreline Jersey
£28,000 was spent on the pollution investigation at Elizabeth Marina.
Contractors Legendre, who are building the Horizon apartments on the Waterfront, were last month fined £10,000 for breaching the water pollution law.
Reports surfaced in February of contaminated tidal water at the Marina, prompting an investigation by Environment Protection Officers.
Legendre then pleaded guilty to causing the pollution - as suspended solids were entering or being disturbed in the Marina because of seawater flowing from the development site.
A Freedom of Information Request has revealed that £25,000 of the £28,000 went on staff costs. Water and sediment analysis cost nearly £2,500, with £435 spent on a marine survey.
Those costs included visiting the sites, collecting samples, interviewing people, getting statements and CCTV footage along with preparing the prosecution file.