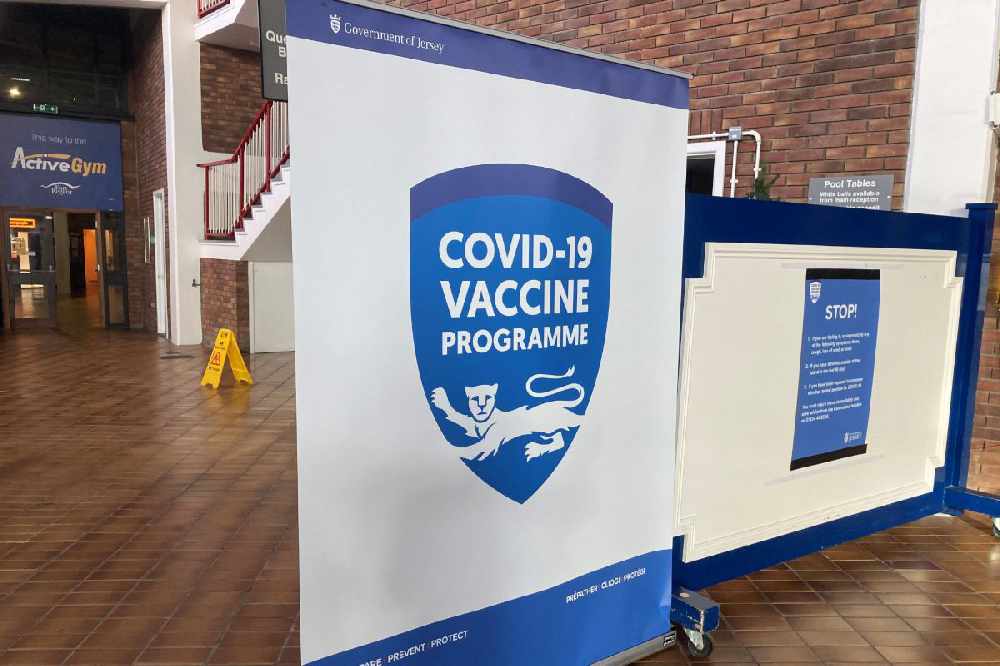 91% of over 65s in Jersey have now received their first coronavirus vaccine.
34% of 60 to 64-year-olds have received their first dose. Bookings opened for that group today (25 February).
26,025 islanders have been jabbed once.
More than 29,000 first doses have been administered altogether, as of Sunday 21 February. 3,329 were given between 14 February and 21 February.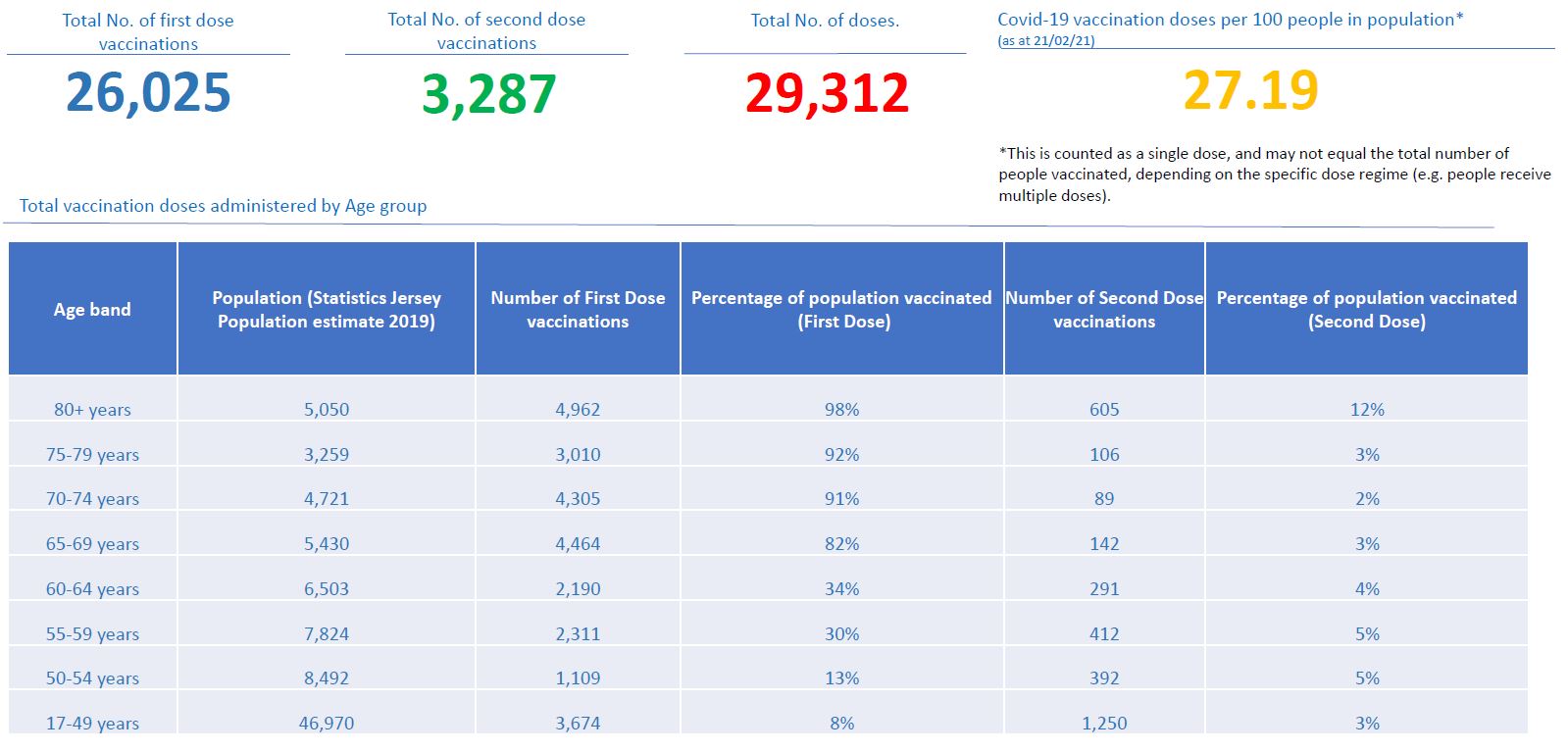 81% of high-risk islanders have also been jabbed once, along with 38% of those at moderate risk.
Bookings for 55 to 59-year-olds will open on 3 March, with all other over 50s able to book from 8 March.
Jersey is in sixth place for the number of vaccines per 100 of the population at 27.19. The UK is in seventh on 27.03.
84% of care home residents have received both vaccine doses.
"It's fantastic to see that 91% of Islanders above 65 are now protected. This is a huge step forward and a great achievement which has ensured that Islanders in our first priority phase now have protection". - Becky Sherrington, Head of the Covid-19 vaccination programme.