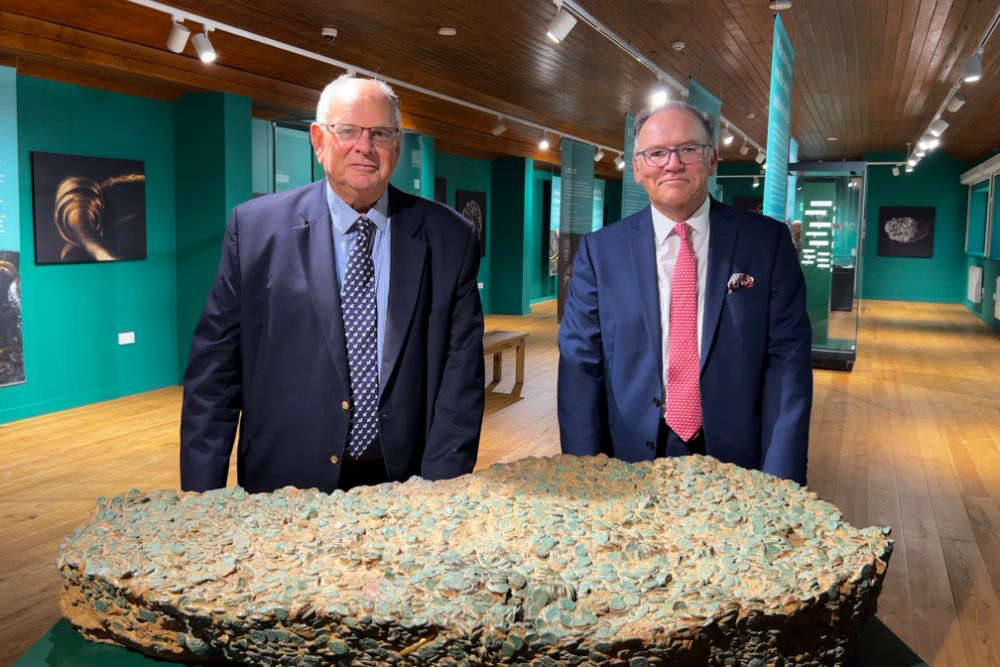 A quarter of a million pounds is being given to the Highlands College Foundation to research one of Europe's largest Celtic coin hoards.
The money gives islanders another opportunity to learn more about the 2,000-year-old coin hoard's history.
Jersey Heritage was also given £250,000 to restore Le Catillon II and display it at La Hougue Bie for visitors and residents.
The Highlands College Foundation was been chosen as a fitting organisation to look after and distribute the research grant.
Before the end of this year, the college's staff and past and present students can apply for part of the fund, alongside other researchers in Jersey or overseas.
Highlands College Foundation Chairman, David Lord, says they were honoured to be approached to be the vehicle for the administration and distribution of this significant sum of money.
"The opportunity for Highlands College and the Foundation to be involved in further discovery work of the Le Catillion Hoard is very exciting and adds another opportunity for the Island's population to appreciate the amazing resource that Highlands College is to education in Jersey."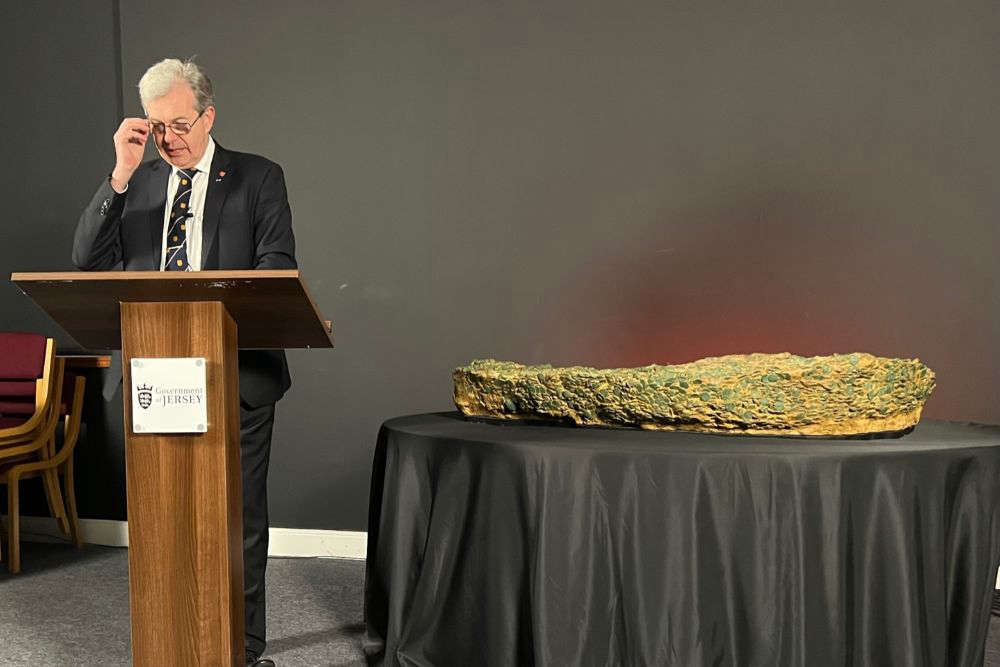 Former Chief Minister John Le Fondré with Le Catillon II
The Government of Jersey bought the 70,000-piece hoard in 2021 for £4.25m, following lengthy negotiations with the Crown.
The money came from the Civil Asset Recovery Fund, which is money seized from illegal activities.
Part of the deal struck with HM Receiver General Alan Blair was to give the Highlands College Foundation £250,000 to go towards the scientific and educational research of Le Catillon II.
One potential use of the fund the college has thought of is to create a course for metal detectorists.
Le Catillon II was found in Jersey by amateur metal detectorists Reg Mead and Richard Miles in 2012.
Highlands Adult Community Education wants to teach islanders more about the hobby, potentially resulting in more discoveries in Jersey.