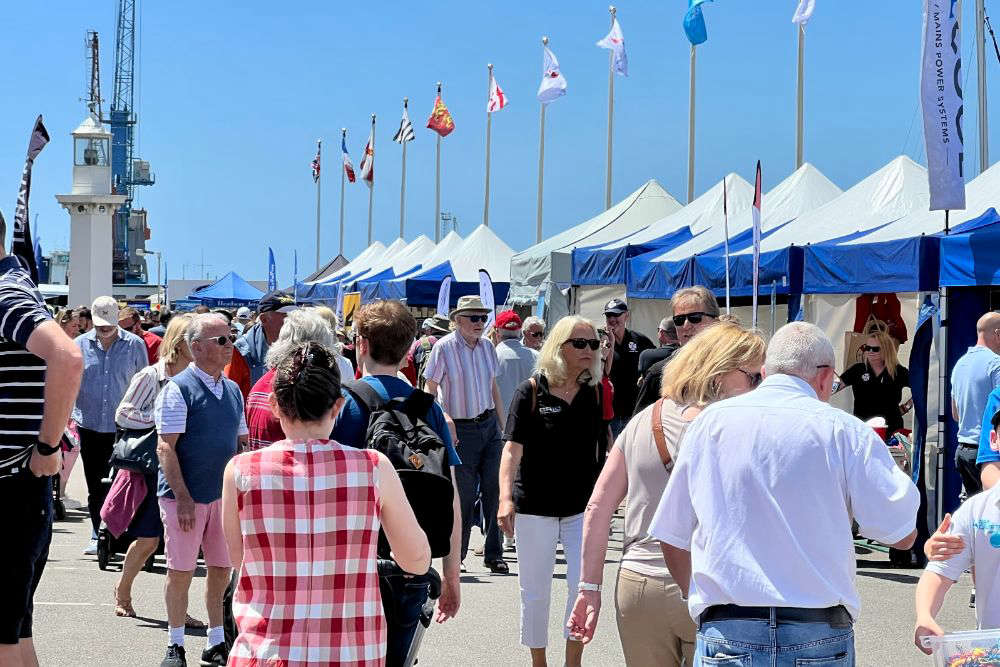 More than 30,000 people have flocked to St Helier's Marina for the return of the Jersey Boat Show.
Ports of Jersey - which organised the event - says it will be able to confirm the exact numbers in attendance will be confirmed in the coming days, but it was very likely the busiest show in 'many years'.
It's the first time the Jersey Boat Show has taken place since 2019, with events since cancelled because of Covid-19 restrictions.
Tributes were paid to the Boat Show's founder, Myra Shacklady, who died in April whilst preparations for this year's event were underway.
Harbourmaster Bill Sadler says he was 'overwhelmed' by the fantastic response from islanders who turned out to support the Jersey Boat Show:
"The sun came out and so did the crowds – we're overwhelmed by the fantastic response we've had, both by those taking part and those who came along to support the event.
It's great to be back and I would like to personally thank everyone involved in helping us make it happen again, especially the organising team at Ports of Jersey, as well as our colleagues for their enthusiasm and commitment."