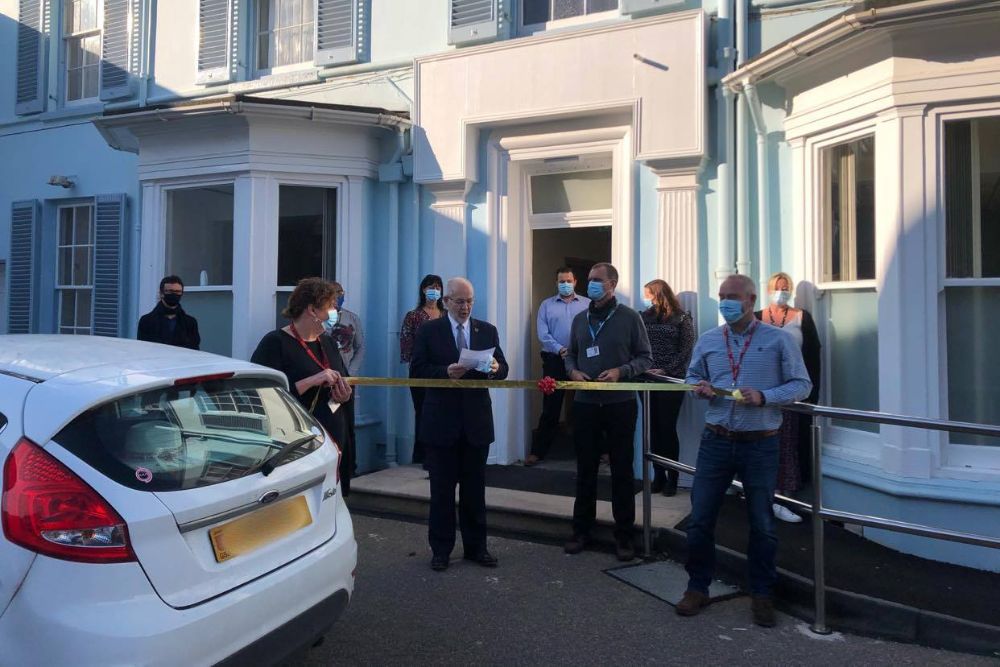 La Chasse will reopen this month to provide its mental health community services after an interior refurbishment.
The facility is an adult outpatient service for those struggling with mental health problems.
An assessment in March 2019 described La Chasse as "tired and pokey", "dated" and said the waiting room in particular was "very small and daunting".
The reception was depicted as small and cramped, with run down meeting rooms and "walls so thin that you can hear conversations in adjoining rooms".
Health Minister Deputy Richard Renouf says the refurbishment was well overdue.
"I saw it before it was refurbished, it was really dilapidated - this is great. It's the right place for our mental health patients to come to, they will feel comfortable and feel that they are in a proper environment to take care of their needs.
"The Community Mental Health Team now have a place where Islanders with mental health needs can feel welcome and where staff feel proud to call this building their place of work."
Head of Mental Health Services, Dr Miguel Garcia-Alcaraz says the team are happy with their new and improved interior.
"It was a place that was uninviting, wouldn't help those individuals in recovery and made our job very challenging because the rooms were very squeezed with thin walls. It was quite challenging for our patients and for us, and so it's great that finally we've got to where we need to get."
New facilities include two waiting rooms, and a meeting room that can cater for families.
"The main changes are that it's a facility safe for purpose. It can provide a safe environment for us and our clients. It has a room for families. In the past when we had children it was sometimes down to the administers to look after children as it was a squeeze.
"We will be able to ensure that there is anonymity and confidentiality, and that nobody else will be hearing what anyone else is saying."
He says the mental health team are prepared for any challenges they may face regarding the pandemic.
"The numbers are going up because it's not just simply the impact that it is having on the population - the uncertainty that it brings, the anxiety - but it's also the health staff. We are also human beings in the end and are experiencing all the problems around Covid, but we also need to provide a service to those who are struggling, so it's challenging times, but we feel well supported by the government and management, and the public - they are able to recognise that we are trying our best."
Dr Miguel Garcia-Alcaraz anticipates a lot of virtual services in the future.
"I think we are going to be working full steam, not much time to rest - and I think we are going to resort to a lot of virtual and we will have to adapt pretty quickly to the challenges that Covid brings with it like having to go and isolate at short notice. We have to continue running services. We have learnt from the first wave of the Covid, so we know what works and what we need to do differently and we are well prepared for it."
For a full tour of the new facilities, check out our photo gallery below: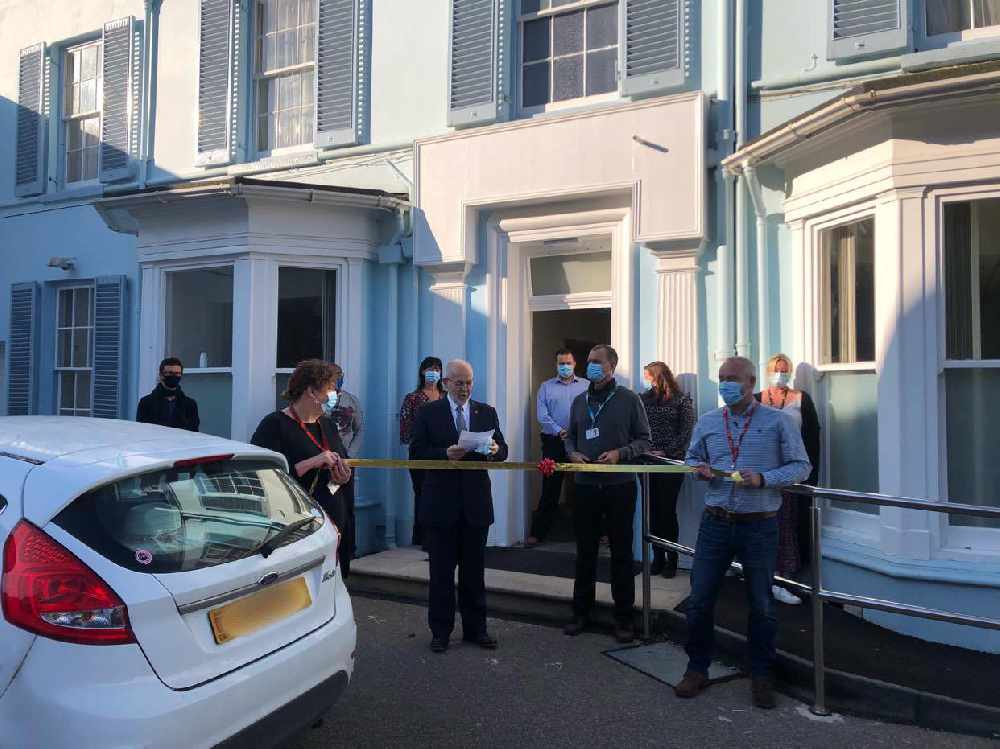 Previous image
Next image